Police in Millbrook, Alabama have never tried to deny the fact that one of their officers fatally shot 16-year-old A'Donte Washington in the neck when a burglary spree turned into a shootout in February 2015.
Yet Washington's friend, Lakeith Smith, was convicted for the murder last week, despite the fact that never pulled the trigger.
Smith, now 18, laughed as he received his 65-year sentence for felony murder, armed burglary, second-degree theft and third-degree theft after he rejected a plea deal that would have given him 25 years in prison.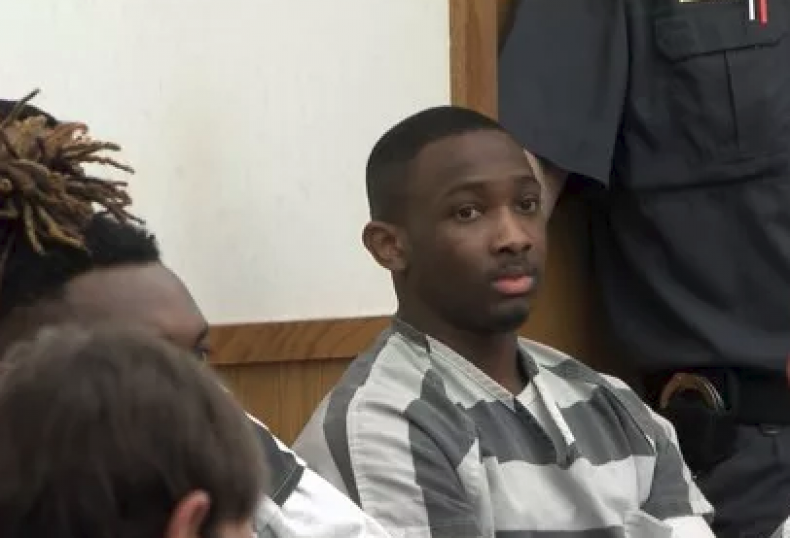 "I'm sorry for my actions and for my homeboy," Smith said in a video of the sentencing shared by WFSA-TV. Beyond that apology, Judge Sibley Reynolds said Smith had shown no remorse for his actions throughout the trial.
Smith was 15 when he joined four older friends on a burglary spree more than three years ago. Tipped off by a neighbor, police tracked the teenagers down and as the boys tried to flee, a shootout ensued.
A grand jury found that the officer who shot Washington in the standoff was justified in his actions. Instead, Smith was charged and found guilty.
Under Alabama's felony-murder laws, the definition of murder includes unintentional deaths that occur while another crime is being committed. In Smith's case, the state's accomplice liability law maintains that the teenager can be considered culpable for Washington's death due to his involvement in the burglary spree and ensuing shootout.
All three of Smith's co-defendants Jadarrian Hardy, Jhavarske Jackson and Le'Anthony Washington have pleaded guilty in the case, according to WSFA, with Jackson sentenced to 28 years and Hardy and Washington still awaiting sentencing.
Alabama isn't the only state with laws that could convict people of a murder they never actually carried out. In fact, most U.S. states have similar legislation.
Michael Heyman, a professor emeritus at Chicago's John Marshall Law School, told BBC News that felony-murder laws are "a lovely American fiction."
"It's a fiction in that it attributes a killing to you that you need not have done by your own hand," he said.
In a paper discussing the due process limits on accomplice liability, Heyman also called U.S. accomplice laws a "disgrace," stating that "by definition, complicity law attaches guilt to the accomplice for the criminal acts of others. Thus, no matter how trivial the assistance or commitment, she is as guilty as the criminal actor."
Read more: Who Is Saheed Vassell? Bipolar Black Man Killed In Brooklyn Police Shooting
In one of the most famous felony-murder examples, a man was convicted of murder after he loaned his car to friends who murdered an 18-year-old girl. The fact that he had provided the killers with transport was enough to solidify his guilt.