Over Half of Police Killings Are Unreported in Government Statistics—Study
More than half of all police killings in the U.S. are misclassified or unreported in official government statistics, according to a new study.
Researchers from the Institute for Health Metrics and Evaluation (IHME) at the University of Washington School of Medicine compared data from the U.S. National Vital Statistics System (NVSS), the government system that collates all death certificates, to three non-governmental, open-source databases on fatal police violence.
The study, obtained by Newsweek ahead of its publication in The Lancet on Thursday, found that the NVSS under-reported deaths from police violence by more than 55 percent between 1980 and 2018.
It also found Black Americans were killed at the highest rates, estimating they were 3.5 times more likely to die from police violence than white Americans over the 40-year period that was studied.
To understand the extent to which deaths from police violence were under-reported, researchers compared NVSS data to three open-source databases that collate information from news reports and public records requests: Fatal Encounters, Mapping Police Violence, and The Counted.
They estimated that the NVSS failed to report 17,100 deaths attributable to police violence out of an estimated 30,800 that took place between 1980 and 2018. In 2018 alone, the most recent year for which data is available, there were 642 missing out of an estimated 1,240 deaths, according to the study.
Researchers also noted a disparity by race and ethnicity in the under-reporting. Almost 60 percent of the deaths were Black Americans, with 5,670 missing out of an estimated 9,540 total deaths between 1980 and 2018, according to the study.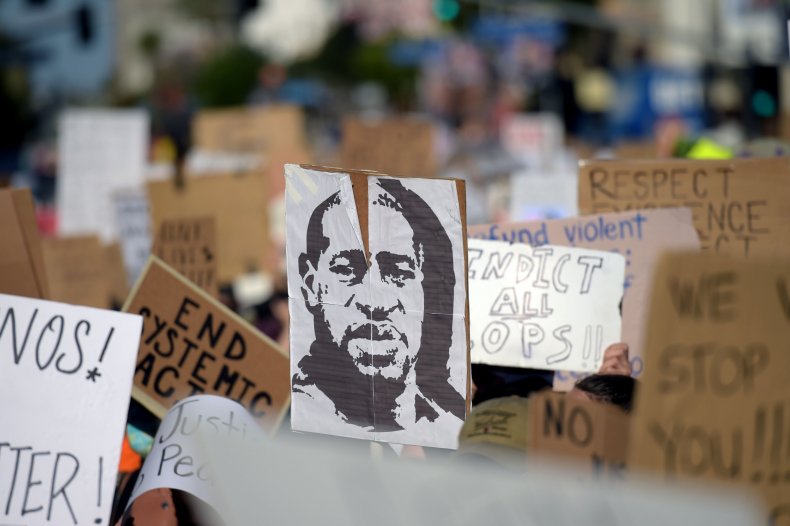 In the same time period, the NVSS did not record around 56 percent of the deaths from police violence for non-Hispanic white people (8,540 out of an estimated 15,200), 33 percent of non-Hispanic people of other races (281 out of an estimated 861), and around half of the deaths involving Hispanic people of any race (2,580 out of an estimated 5,170).
The study notes that although many countries rely on government-run vital registration systems to collect cause of death data, that poses issues when it comes to deaths from police violence because the same state responsible for the violence is also responsible for reporting it.
They are calling for an increased use of open-sourced data to allow researchers and policymakers to document and highlight disparities in police violence by race, ethnicity and gender, noting the widespread protests against police brutality and racial injustice that erupted across the country in the wake of the police killing of George Floyd in summer 2020.
"Recent high-profile police killings of Black people have drawn worldwide attention to this urgent public health crisis, but the magnitude of this problem can't be fully understood without reliable data," said Fablina Sharara, a researcher at the IMHE who is a co-lead author of the study.
"Inaccurately reporting or misclassifying these deaths further obscures the larger issue of systemic racism that is embedded in many US institutions, including law enforcement."
Sharara added that "the same government responsible for this violence is also responsible for reporting on it. Open-sourced data is a more reliable and comprehensive resource to help inform policies that can prevent police violence and save lives."
Researchers also noted that because many medical examiners or coroners are embedded within police departments, there can be substantial conflicts of interest that could discourage them from indicating police violence as a cause of death.
"Our recommendation to utilize open-source data collection is only a first step," co-lead author Eve Wool said.
"As a community we need to do more. Efforts to prevent police violence and address systemic racism in the U.S., including body cameras that record interactions of police with civilians along with de-escalation training and implicit bias training for police officers, for example, have largely been ineffective.
"Policymakers should look to other countries, such Norway and the U.K., where police forces have been de-militarized and use evidence-based strategies to find effective solutions that prioritize public safety and community-based interventions to reduce fatal police violence."
The National Center for Health Statistics has been contacted for comment.