Still No Motive for Murder of Couple in Luxury Boston High-Rise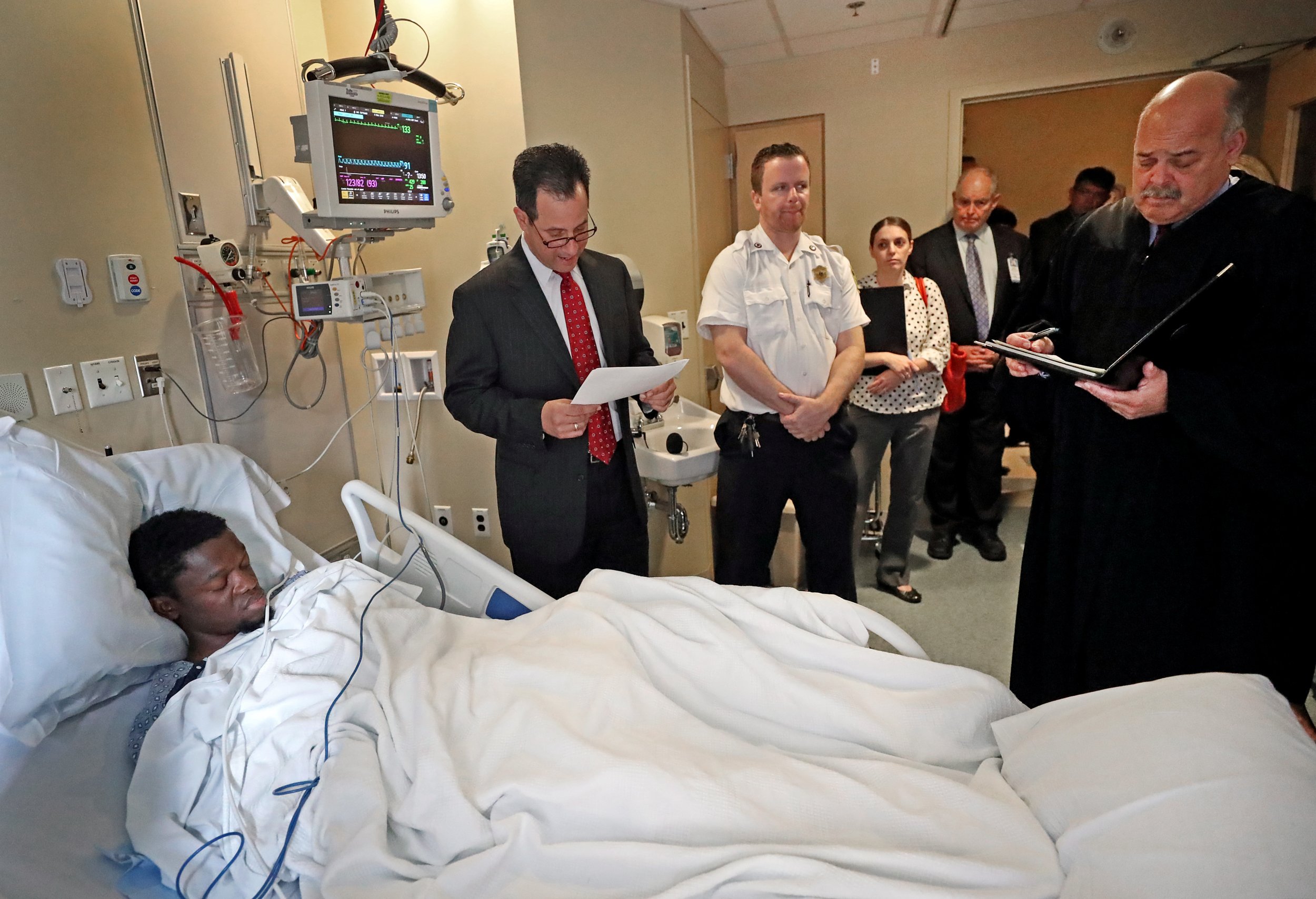 Boston police officers are still looking for a motive into the murder of a man and his fiancée at their luxury apartment last week.
A 911 call from a friend of the couple alerted the authorities about a break-in at a south Boston high-rise apartment on Friday night. The friend had received a text message from doctor Richard Field, who lived in the apartment with his fiancee, doctor Lina Bolanos. The text read: "Gunman in the apartment."
When they rushed to the scene, police officers used a set of keys found on the floor to open the door to the apartment and discovered the suspected gunman, later identified as Bampumim Teixeira, inside the flat. The police fired shots at the man, who was hit in the hand, abdomen and leg, and is being treated at Tufts Medical Center. There on Monday, the 30-year-old was formally charged with murder. His lawyer entered not-guilty pleas for the two counts of murder, the Associated Press reported.
The couple were found tied up with their throats slit, two officials told The Boston Globe on condition of anonymity because they were not allowed to speak to the media. According to officers the newspaper spoke to, pictures of the couple had been cut up and the killer left a message of retribution on the wall. The police also found a backpack in the apartment that was filled with jewelry.
Refuting previous reports, Suffolk District Attorney Daniel Conley said in a press conference on Monday that Teixeira had not fired a gun nor was one found in his possession after his capture. The police found a knife and a replica gun at the scene.
It remains unclear whether the alleged killer had a relationship of some kind with the couple. Bolanos, 38, was a pediatric anesthesiologist at Massachusetts Eye and Ear. Field, 49, was also an anesthesiologist and worked at North Shore Pain Management.
Speaking to the press, Conley said there was no evidence to suggest they knew each other. "Nor is there any evidence to explain why he would attack them so viciously," he said. Police have not discussed how Teixeira entered the security-guarded apartment block and the couple's home.
Teixeira was released from prison last month after serving nine months for bank robberies in 2014 and 2016. He had previously worked as a security guard.