Police in Los Angeles, New York on Terror Alert After U.S. Airstrike Killed Iranian Military Official
The U.S. attack that killed Iranian General Qassem Soleimani has sparked concern among law enforcement officials who fear Iran could respond with terrorist attacks on America's two largest cities.
An American airstrike killed Soleimani, one of Iran's top military leaders, along with two Iraqi militia officials on Thursday. The death of Soleimani has provoked fears of retaliation against U.S. citizens around the world, with Americans being advised to leave several high risk countries. Law enforcement officials in New York City and Los Angeles fear the attack may have also made their cities vulnerable.
Bill de Blasio, the mayor of New York, said Friday that police are on high alert despite there being "no credible and specific threats" towards the city.
"As of last night we are effectively in a state of war with Iran," de Blasio told MSNBC. "This is a whole other reality we're facing now. A much more organized threat."
De Blasio claimed that Iran and "its many agents" have been planning attacks within the U.S. "going back years." He stressed that although he doesn't necessarily expect there to be terror attacks in New York during the "first round" of an Iranian response, at some point "Iranian proxy groups" are likely to carry out attacks.
"If this turns into a full scale shooting war, and right now that's the direction it's going in, we would be fools to assume that this doesn't end up with multiple acts of terror here in the United States, eventually," he said.
De Blasio also noted that he expected an "unconventional" war but was unsure about what kinds of attacks could be coming. However, the mayor did suggest that in addition to possible physical attacks, "cyber attacks on a level we've never seen before" could be on the way.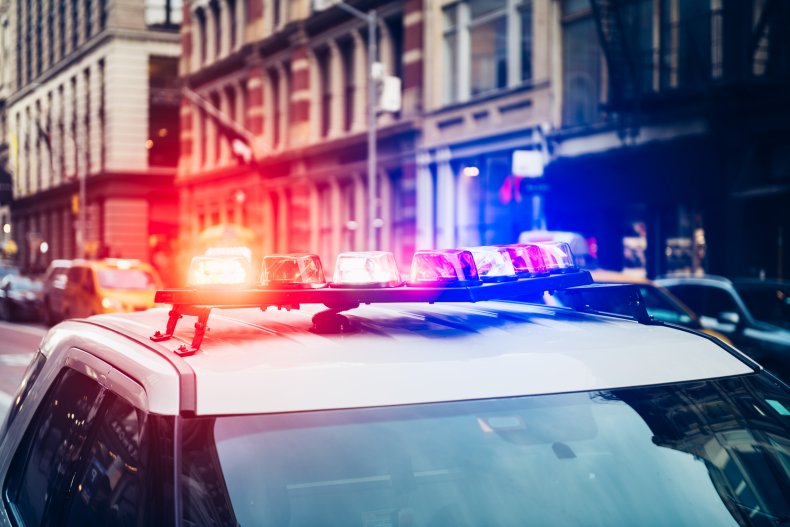 Los Angeles police were anticipating the possibility of terrorist attacks in the country's second biggest city after the U.S. military strike, although they also noted that there was no specific threat.
"While there is no credible threat to Los Angeles, the LAPD is monitoring the events developing in Iran," tweeted LA police late Thursday night. "We will continue to communicate with state, local, federal and international law enforcement partners regarding any significant intel that may develop."
The Los Angeles Times reported Friday that anonymous law enforcement sources indicated they were monitoring the "Iranian officials and assets" they were aware of in Southern California. However, the sources said the likelihood of attacks in the Los Angeles area were low, with Iran far more likely to respond outside the country.
Iranian officials described the killing of Soleimani as "an act of war" and say they will deal out "forceful revenge." There has not been any indication that Iran or any groups associated with the country are planning to respond with terrorist-style attacks on American soil.
President Donald Trump has warned Iran against retaliation and claimed to be prepared for any response.
"If Americans anywhere are threatened, we have all of those targets already fully identified and I am ready and prepared to take whatever action is necessary," Trump told reporters Friday.