Police in Maryland Say School Shooting Suspect Arrested in Classroom, One Seriously Injured
Maryland police have arrested a school shooting suspect within a classroom after one student was seriously injured.
Officers with the Montgomery County Department of Police (MCPD) arrested a 17-year-old student of Magruder High School in Rockville following a Friday shooting at the school. A male student was shot in a bathroom. Neither the suspect's nor victim's names have been publicly released.
School security forces became aware of the shooting at approximately 12:53 p.m., the MCPD said in a press statement. Someone from the school contacted police via 911 about four minutes later.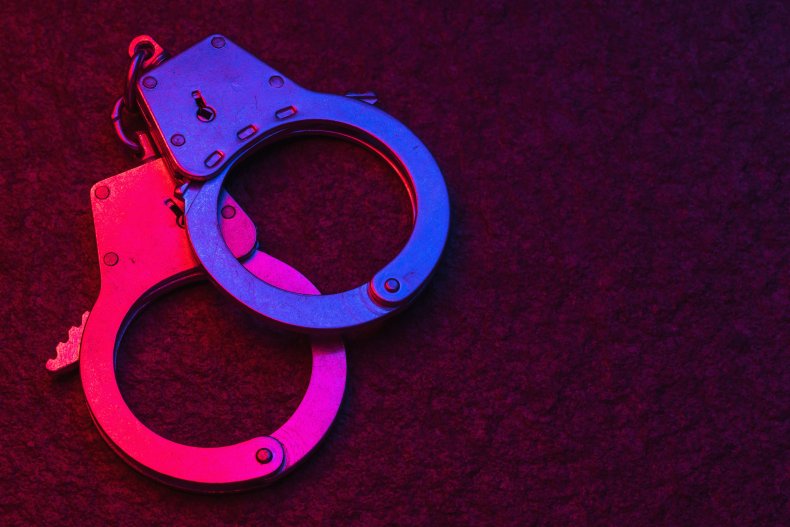 By 1:05 p.m., the school went into a full lockdown. MCPD eventually secured the building, shutting down roads surrounding the school. Police officers began searching for the suspect. Witnesses saw officers with tactical gear and rifles patrolling the school's exterior.
Officers arrested the suspect in a classroom by 3 p.m., also locating a handgun believed to have been used in the shooting.
The male student injured in the shooting was transported to an area hospital in serious condition and is currently in surgery, MCPD said. The school lockdown was lifted following the suspect's arrest, with students being dismissed from the school around 4:30 p.m. Students had to have their bags checked before leaving the school, WCHS reported.
Police will reportedly review school surveillance footage to learn more in its ongoing investigation. MCPD says it will release details as it learns more.
A WUSA news helicopter captured footage of the school's exterior during the lockdown. The footage also shows students leaving the school in groups.
During an evening press briefing, Montgomery County Public Schools Interim Superintendent Monifa B. McKnight thanked the police, the school's principal and staff for effectively handling the situation. She also thanked students.
"I know this was a very difficult experience for you," McKnight said. "Your bravery your courage and your cooperation are to be commended."
"While ... our students and staff were brave and showed courage," she continued, "we are also concerned.... An incident like this can be extremely traumatic and make them feel vulnerable and unsafe.... When we have an experience like this occur in our community, it impacts all of our students, all of our parents, all of our families."
She said a crisis management team would be present at the school over the weekend as well as early into the next week in order to help students and staff.
"While I do not believe that our buildings should feel like prisons, we must find a way for our students to feel safe and secure at schools," she continued.
"This is not a problem that schools can solve alone. Guns and gun violence are a scourge in our society... and throughout our country." McKnight then invited community members to help continue working on the problem to keep guns out of schools.