Police May Have Witnessed Las Vegas Gunman Stephen Paddock Kill Himself, Newly Unsealed Documents Suggest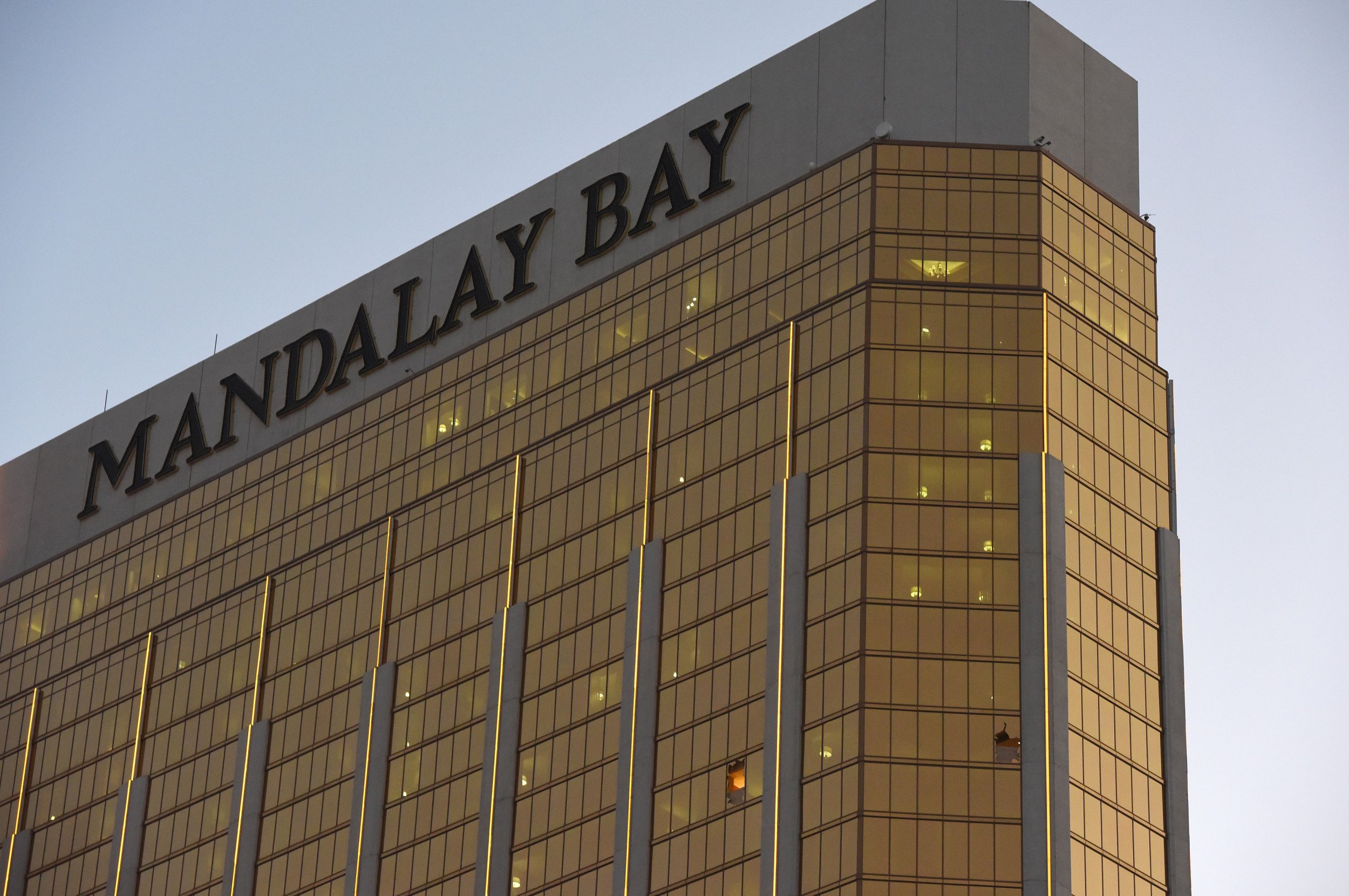 Updated | Police responding to the deadliest mass shooting in modern American history may have witnessed gunman Stephen Paddock commit suicide inside his Las Vegas hotel room, newly unsealed documents indicate. The revelation contradicts previous police reports that said the shooter was already dead when authorities arrived.
"As SWAT officers breached room 135, they observed Stephen Paddock place a gun to this head and fire one round," one page of court documents released on Tuesday states.
The account differs from that of Las Vegas Metropolitan Police Department Sheriff Joe Lombardo, who has said numerous times that officers found Paddock, 64, dead of an apparently self-inflicted gunshot wound when they broke into his room at the Mandalay Bay Resort and Casino. Moments earlier, Paddock had shot 58 people dead from his shattered hotel room window.
But Police Sergeant Jerry MacDonald told Newsweek Wednesday that no one had been in the room when Paddock killed himself, explaining he assumed that the SWAT team had witnessed it but didn't confirm the information.
"I probably made an assumption that as the Strike Team breached the door, made entry and saw Paddock had committed suicide, that they may have witnessed it. I was obviously wrong about that," he wrote in an e-mail.
"We stand behind what was written in the Preliminary Investigative Report. The investigation has clearly shown that no one was in the room when Paddock committed suicide. We stand by that and are confident in that conclusion," MacDonald continued.
He added he wrote the original search warrant based on preliminary, unconfirmed information that was "coming in fast and furious as that night unfolded."
"I stand behind what I wrote in that declaration although the investigation has proven something different," MacDonald said.
Lombardo told the Las Vegas Review-Journal he could not comment on the document because he had not read it. He referred requests for comment to MacDonald.
On January 19, police released an 81-page-long preliminary report detailing their investigation into the massacre. It contains two different passages in which investigators said that Paddock was already on the floor when authorities entered his room.
"The Strike Team reported Paddock was down from an apparent self-inflicted gunshot wound to the head," Page 15 said.
"Team 2 encountered Paddock lying on the floor on his back. The officers believed Paddock had a self-inflicted gunshot wound," investigators wrote on Page 30.
The documents, released on Tuesday following a court battle between police and media outlets, also identified a second person of interest in the case, Douglas Haig, who in a previous conversation with Newsweeksaid he never knew "wacko" Paddock.
And in a bizarre revelation, the papers showed that police believed Paddock had purchased a black vase full of fake flowers from Walmart four days before the shooting and brought them into his suite. Police requested a search warrant on October 31 to seize the flowers, the Las Vegas-Review Journal reported.
This story has been updated with MacDonald's comments stating that no one was in the room when Paddock committed suicide.