Police Name Sydney Hostage-Taker as 'Radical Cleric' Man Haron Monis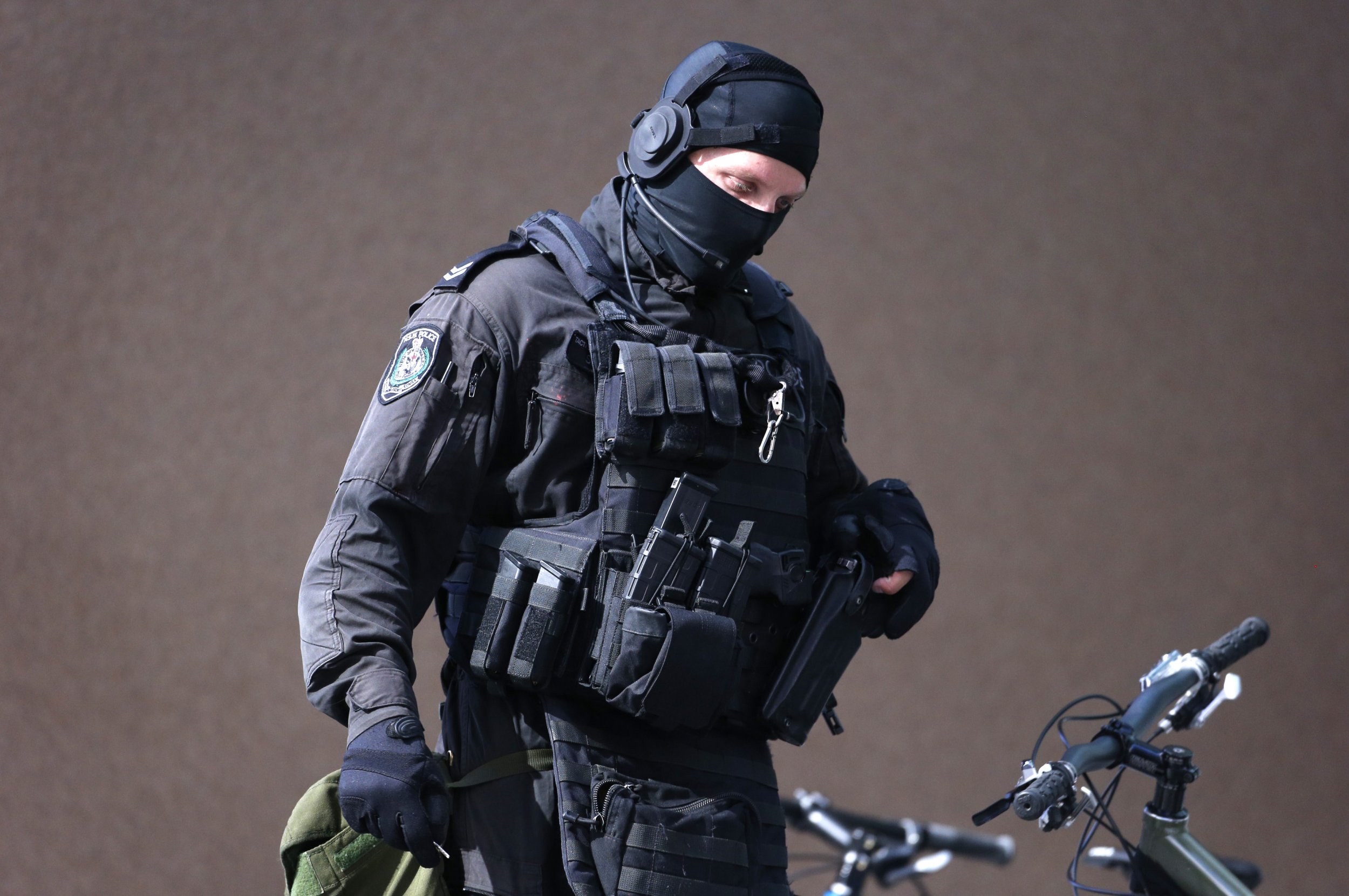 Australian police have said they believe the man who has seized hostages in a central Sydney cafe is Man Haron Monis, a self-styled radical cleric from Iran. Having initially put a ban on the media from revealing Monis's identity, this decision has since been reversed.
50-year-old Monis was granted political asylum in Australia after fleeing his country of origin in 1996, and is currently on bail for a number of violent crimes.
Monis first came to the attention of New South Wales police seven years ago, when he sent abusive letters to the families of Australian soldiers who had died while fighting in Afghanistan. He has also been charged with being an accessory to the murder of his ex-wife last year while his partner, Amirah Droudis was charged with her murder.
He has recently been charged with over 50 allegations of indecent and sexual assault, relating to the time when he acted as a 'spiritual healer' in the Wentworthville suburb of Sydney. He claimed he was an expert in astrology, numerology, meditation and black magic.
In a post published on Monis's website, dated 14th December, he wrote: "Islam is the religion of peace, that's why Muslims fight against the oppression and terrorism of USA and its allies including UK and Australia. If we stay silent towards the criminals we cannot have a peaceful society. The more you fight with crime, the more peaceful you are. Islam wants peace on the Earth, that's why Muslims want to stop terrorism of America and its allies. When you speak out against crime you have taken one step towards peace."
He also wrote that: "I used to be a Rafidi, but not anymore. Now I am a Muslim, Alhamdu Lillah," in a post dated to December.
Monis was sentenced to 300 hours of community service after he was found guilty of sending the letters to soldiers' families, and the Sydney Morning Herald has said that his ongoing fight against his convictions "has consumed him". On Friday, just three days before he took the hostages, Monis tried to get the conviction overturned in the High Court, but was unsuccessful.
Manny Conditsis, who has acted as Monis's lawyer during his ex-wife's murder trial, told ABC today that: "His ideology is just so strong and so powerful that it clouds his vision for common sense and objectiveness. Knowing he was on bail for very serious offences, knowing that while he was in custody some terrible things happened to him, I thought he may consider that he's got nothing to lose."
Conditsis also said he believes Monis is acting alone: "This is a one-off random individual. It's not a concerted terrorism event or act. It's a damaged goods individual who's done something outrageous."