Police: 'No Evidence' to Support 'Rolling Stone' UVA Story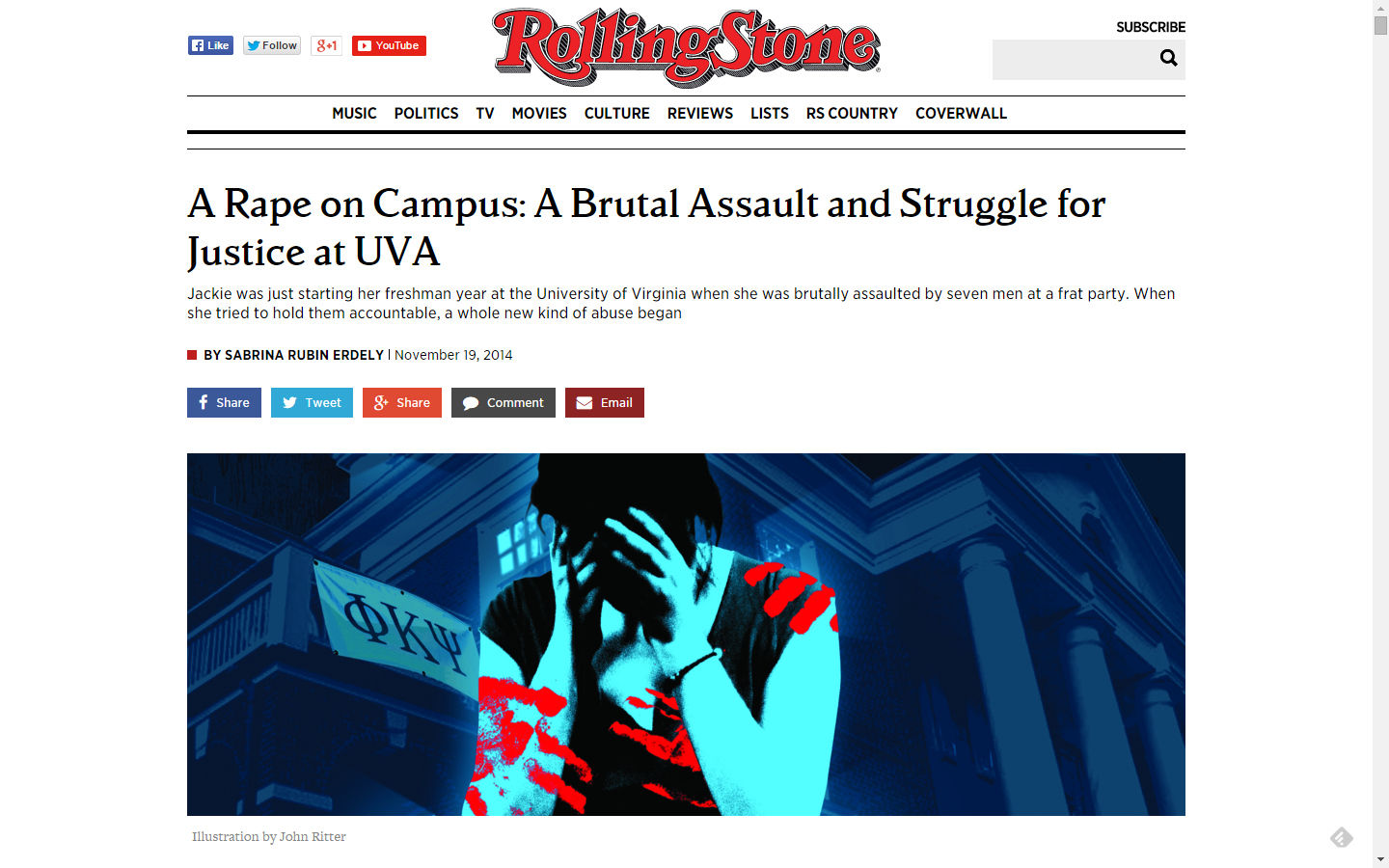 Updated | The police chief in Charlottesville, Virginia said investigators found "no evidence" to support a Nov. 19, 2014 article in Rolling Stone magazine that describes the gang rape of a University of Virginia student by several members of the Phi Psi fraternity.
After an extensive investigation--which included interviews of more than 70 people, including the alleged victim (referred to by the pseudonym Jackie), her friends; other UVa students, members of the Phi Psi fraternity and eyewitnesses--police found no corroborating evidence for the account told by reporter Sabrina Rubin Erdely in Rolling Stone, Chief Timothy Longo said at a press conference Monday.
Jackie will not give a sworn statement, Longo said, and has chosen not to cooperate with police. However, the story she gave police was "wholly inconsistent" with the one in Rolling Stone, he said.
The investigation will be placed on hold, he said, but not closed. "I can't prove that something didn't happen," Longo said. "There's a difference between false allegations and something that happened that may be different from what was reported in that article."
Jackie will not be charged with providing false information to police, he said.
Rolling Stone announced yesterday it will soon publish the results of an external review of its story conducted by the Columbia University Graduate School of Journalism.
Phi Psi, meanwhile, said in a statement it is exploring legal options to address what it called "extensive damage caused by Rolling Stone."