Police Officer Cleared of Murdering Lover Who Revealed Affair to Wife
A police officer has been cleared of murder after killing his long-term lover in a pub car park when she revealed their affair to his wife.
Timothy Brehmer, 41, previously admitted killing Claire Parry, 41, after she sent a text to his wife to tell her he was cheating. Brehmer claimed Parry's death was an accident that happened as he tried to push her out of his car.
A jury took just under three hours to find him not guilty of murder and he will instead be sentenced for manslaughter. Brehmer had been having an affair with married nurse Parry for more than 10 years, his trial at Salisbury crown court heard.
The police officer, who served in Dorset, south-west England, said Parry, a mother of two children, died during a "kerfuffle" in his car on May 9. She had used his phone to send a text to his wife saying: "I'm cheating on you." Her body was found "lying half in, half out" of a Citroen with blue lips, not breathing and no pulse, the court was told.
She was taken to hospital and died a day later. Brehmer said Parry died accidentally as he was "robustly trying to get her out of the car" so he could drive away.
The court was shown body-worn camera footage of him sobbing in the back of an ambulance and asking paramedics "what's my mother going to say?". He told police he had planned to kill himself because of the consequences to his family of his affair being revealed. The trial heard that in the days before her death, Parry had started to believe her marriage was coming to an end as well as her relationship with the defendant.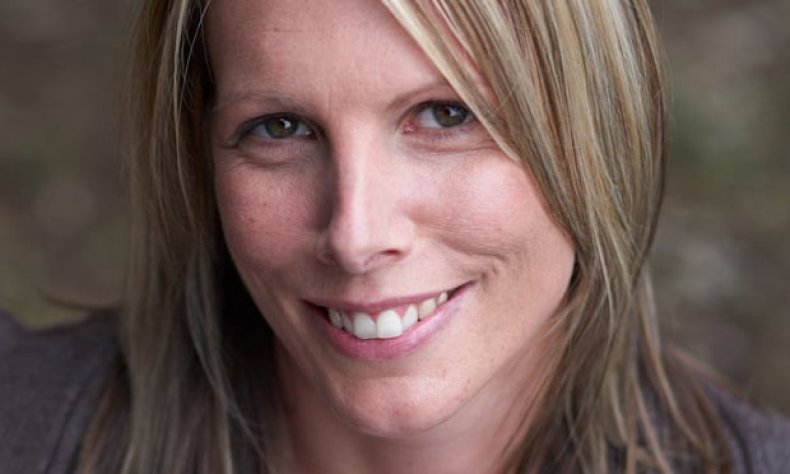 She had used a different name to look into Brehmer's past on Facebook and became convinced he had had at least two other affairs. Another police officer - Kate Rhodes - told her she had an affair with Brehmer in late 2011. This made her see him "in a very different light", the court heard.
A draft note in her phone was later discovered which appeared to be a message Parry had written to Brehmer's wife Martha. It read: "Dear Martha, what I am going to say is likely to come as no surprise to you, I am figuring you have always suspected but tried to ignore, there is no easy to say it but put simply your husband is a man whore.
"Myself and others have fallen victim to his words and charms, his promises of being in a loveless marriage to only staying for the sake of your children. He sucked me in years ago and made me believe he and I had a future until he realized you were pregnant.
"He didn't tell me about you at first, that he was married and when I found out he told me he was going to leave. I have since realized I was not the only one he has weaved this story to, there are at least two more. He tells us that we are special that he has fallen in love with us."