Asheville Police Officer Accused of Choking, Strangling Black Man in Jaywalking Case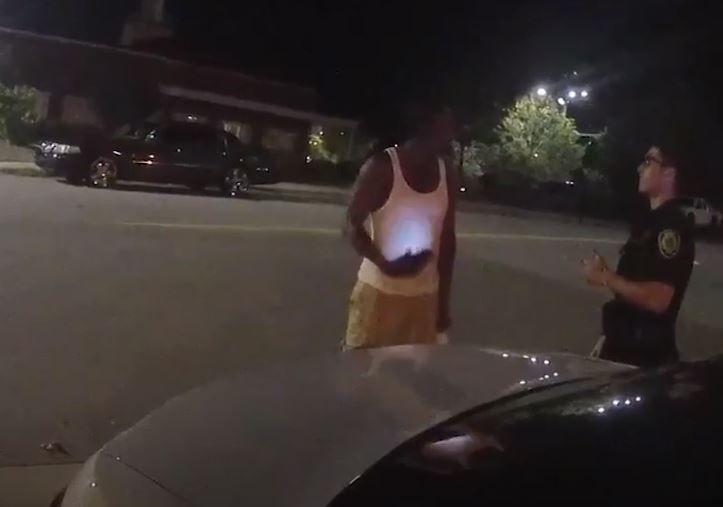 A former police officer in North Carolina has been arrested on suspicion of choking and seriously injuring a black man whom he suspected of jaywalking, marking the latest development in a case that has gripped the Asheville community and sent heads rolling in the local police department.
Former senior police officer Christopher Hickman was arrested on Thursday and charged with assault by strangulation, assault inflicting serious injury and making criminal threats for his videotaped attack on Johnnie Jermaine Rush, according to the Buncombe County District Attorney. The officer, who resigned in January after it became clear he would be fired, is currently out on bail.
The arrest stems from an August 24, 2017, incident that was captured on police body camera and subsequently leaked to the Asheville Citizen Times, where it spread widely and caused an immediate uproar in town. Community activists said the footage confirmed what many of them always knew: that police officers in the community unfairly target black men.
"There is no doubt in my mind that it happened because he's black," Carmen Ramos-Kennedy, president of the Asheville-Buncombe County NAACP, told Newsweek. "Because of the nature of Asheville, there is no doubt in mind. But it's shocking and sickening to people who don't know how it is."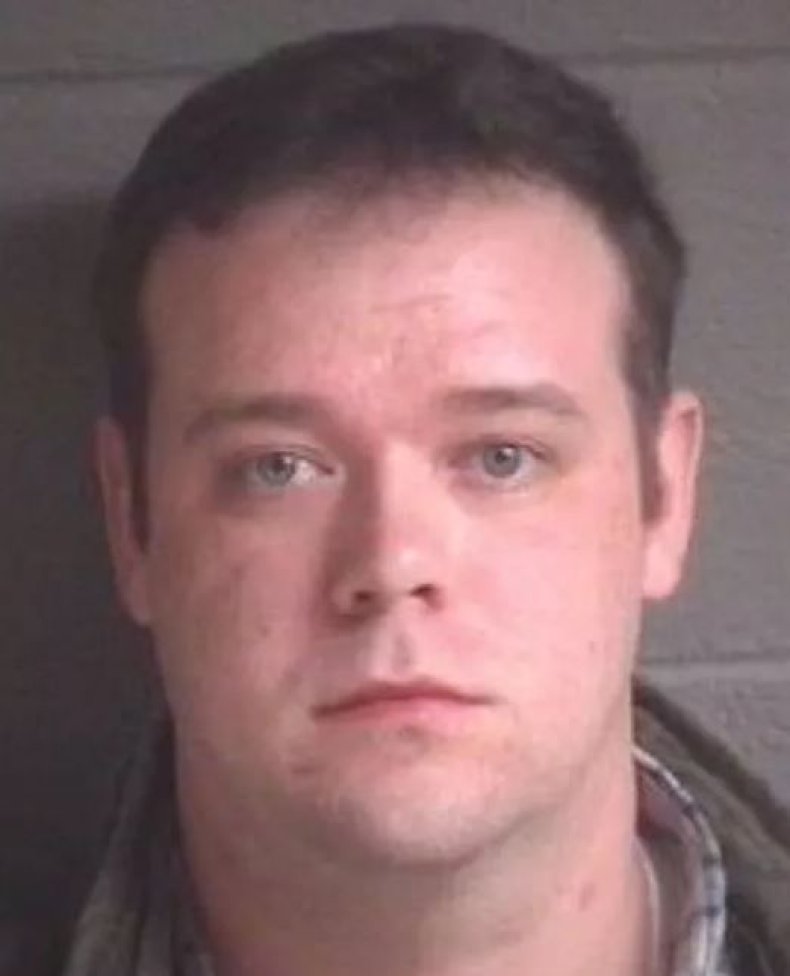 The 8-minute-long footage shows officer-in-training Verino Ruggiero approach Rush on a deserted street shortly after midnight for not using a crosswalk "four times in a row." Hickman, who is wearing the camera and training Ruggiero, watches the interaction from the patrol car.
"All I'm trying to do is go home, man," Rush told the officers. "I'm tired. I just got off of work." The two verbally sparred over the seriousness of jaywalking. Eventually Ruggiero threatened Rush with arrest or a ticket. "It doesn't matter to me, man," Rush told him. "Do what you have got to do, besides keep harassing me." Ruggiero then attempted to arrest Rush, who fled on foot and led the officers on a short chase.
"You know what's funny is, you are going to get f--cked up hardcore," Hickman can be heard saying as he runs after Rush, eventually tackling him to the ground. The video also shows Hickman repeatedly beating Rush over the head with a closed fist and tazing him as the man yells out in pain, telling the officer he "can't breathe."
""I beat the s--- out of his head," Hickman said later in the video, while talking to another officer. "Not gonna lie about that."
Rush, who had been walking home after finishing up a shift at Cracker Barrel restaurant, was initially charged with second-degree trespass for walking through a closed building's parking lot, impeding traffic, assault on a government official and resisting a police officer, but District Attorney Todd Williams dropped all charges after reviewing the footage.
Officials also went through 58 hours of footage from Hickman's body-worn camera and flagged at least four other instances as problematic.
"The acts demonstrated in this video are unacceptable and contrary to the department's vision and the progress we have made in the last several years in improving community trust," Police Chief Tammy Hooper said.
During a heated community meeting about the incident on Wednesday, Hooper said she would happily resign if it would bring the community peace. In an unusual step, the department released Hickman's personnel record to the public, along with a slew of other material pertaining to the case. Asheville Mayor Esther Manheimer vowed that the city of 90,000 "will have accountability and, above all, transparency."
The FBI also launched an investigation into Hickman's actions. The former officer's last day on active duty was August 25, at which time he was asked by superiors to surrender his gun and badge, police said.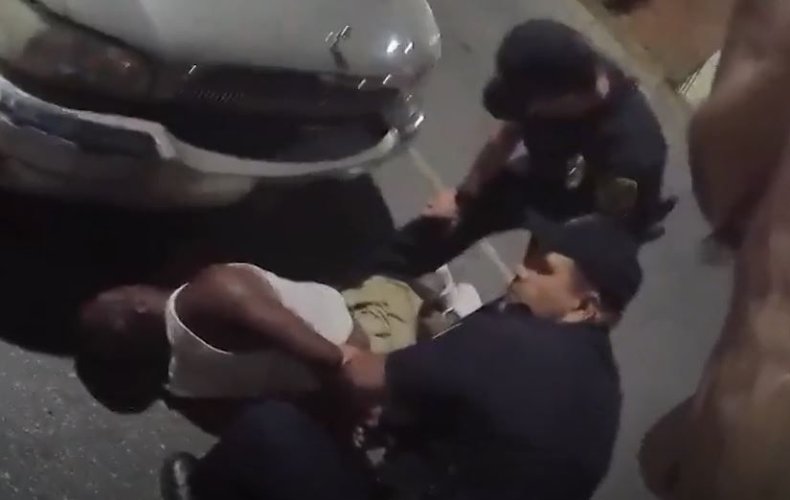 Neither Rush nor Hickman returned a request for comment. According to a timeline of events, one of Hickman's direct supervisors was also disciplined for failing to review the footage and flag it for concerns about use of force.
Ramos-Kenney, who has been advocating for police accountability in Asheville since 2007, described the unknown person who leaked the footage as "an angel." She believes it validated community concerns about police brutality.
"Someone in the department said, 'OK, this needs to be seen by the public.' I'm very thankful for that," she said. "And I do think this will change things. People are seeing that it's a dire situation in the community. People are listening."
City Councilmember Sheneika Smith echoed Ramos-Kennedy.
"It's as if we have been liberated, brought out of dark and hidden places into the world's view," Smith told Newsweek. "The arrest is a moment of hope for a community in constant crisis."