Police Officer Fatally Shoots Unarmed Black Teenager Outside St. Louis, Community Outraged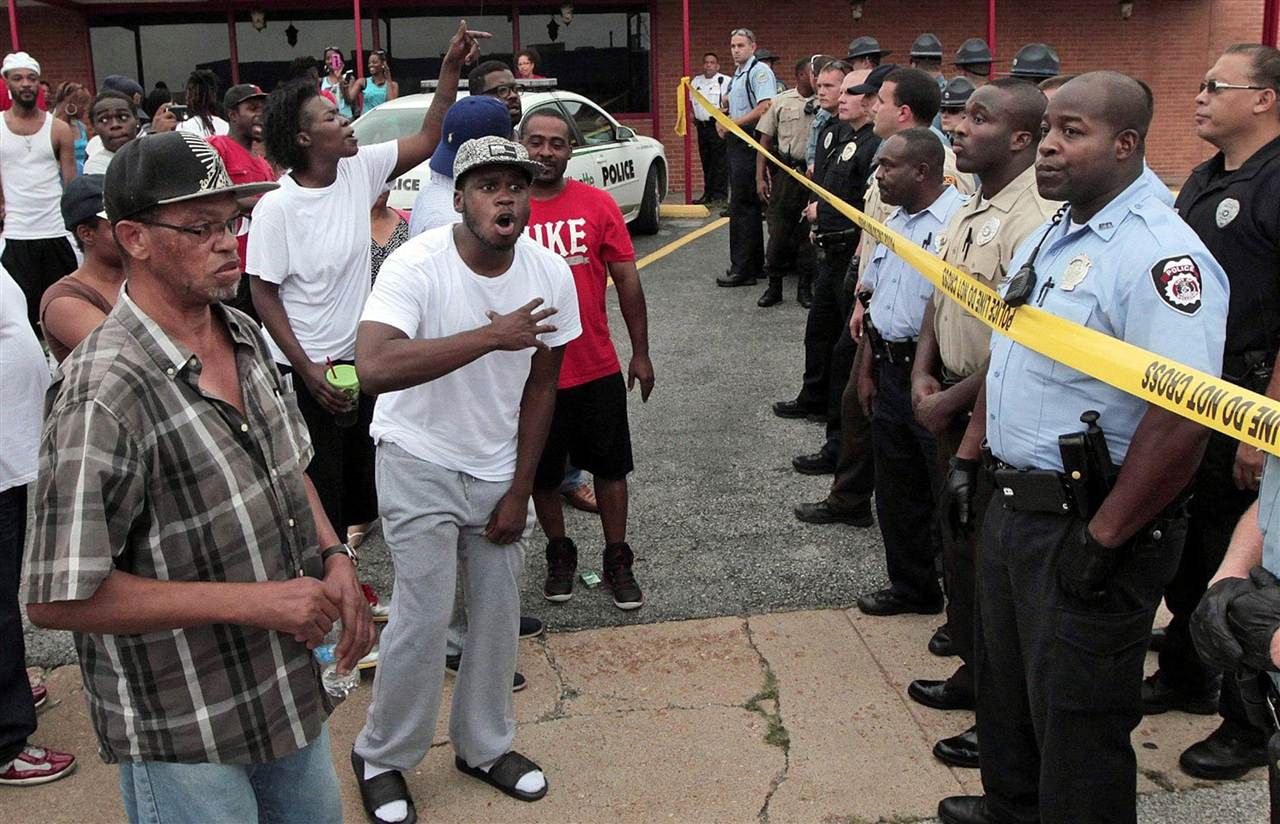 Mike Brown, 18, was fatally shot on Saturday by a police officer in Ferguson, a predominantly black suburb of St. Louis, Missouri. Brown was unarmed, police said.
According to St. Louis County Police Chief Jon Belmar, Brown was walking when an officer in a police car approached him. When the officer tried to exit his vehicle, police said, Brown pushed the officer back into the car. Brown then tried to get into the car, and an altercation ensued. At least one shot was fired from inside the car, police said. Brown exited the car, whereupon he was shot at least once more.
Belmar said it was not known exactly how many times Brown was shot. "It was more than just a couple of times, but not much more," he said, according to St. Louis CBS affiliate KMOV.
Witnesses disputed the police account.
Dorian Johnson, who was with Brown at the time of the shooting, told KMOV, "[The officer] shot again and once my friend felt that shot, he turned around and put his hands in the air. He started to get down and the officer still approached with his weapon drawn and fired several more shots."
Another witness also said that Brown was shot in the back with his hands in the air while attempting to flee, according to the St. Louis Post-Dispatch.
Brown's mother, Lesley McSpadden, was told that her son was shot eight times, St. Louis CNN affiliate KSDK reported.
Brown had recently graduated high school and was scheduled to begin classes at Vatterott College, a for-profit career training school, on Monday, the Post-Dispatch said.
A crowd gathered around the scene almost immediately, said Antonio French, Alderman of the 21st Ward in St. Louis.
The crowd was initially hostile toward police officers responding to the shooting, Ferguson Police Chief Thomas Jackson told the Post-Dispatch. "There were some shots fired while we were here," he said. More than 60 police arrived at the scene, and the crowd was eventually dispersed.
According to Alderman French, tensions remain high in Ferguson.
State Senator Jamilah Nasheed told the St. Louis Post-Dispatch that she would ask the U.S. Justice Department for a formal investigation on Monday.