Police Officer Fired After Video Shows Him Pulling Gun on Black Teen Delivering Newspapers
A white police officer lost his job after a video emerged showing him pulling a gun on a Black 19-year-old delivering newspapers while off-duty.
Details about the situation have emerged recently due to the officer, Chad Vorce, appealing his termination. The incident in the video occurred in DeWitt, Michigan, in January, and he was terminated by the DeWitt Police Department the following May.
Vorce claims that he confronted the man, Alexander Hamilton, because he thought he might have been a suspect in a string of car break-ins at the time. The off-duty officer then followed Hamilton around once he noticed him driving in a van around his neighborhood, at one point asking if he needed directions.
"He fits the same description, black hoodie... frickin' Black guy," Vorce could be heard saying in the video.
After the incident where the gun was pulled on him, Hamilton went to a nearby gas station. He later told police that he was not aware at the time that Vorce was a cop.
Vorce later called 911 about Hamilton, telling the dispatcher about "a Black male in the area, and he needs to be checked."
He also claimed during the call that Hamilton had attempted to back into his truck.
"He's trying to ram me!" Vorce said. "I'm going to go shots fired if he does it again!"
"He told the kid right to his face," another officer said about the incident. "He's like, when I see a Black guy in my neighborhood, I think you're doing stuff like this."
The DeWitt Police Department told Newsweek that it could not comment on this story beyond what has already been reported at this time.
Efforts to locate contact information for Vorce were unsuccessful.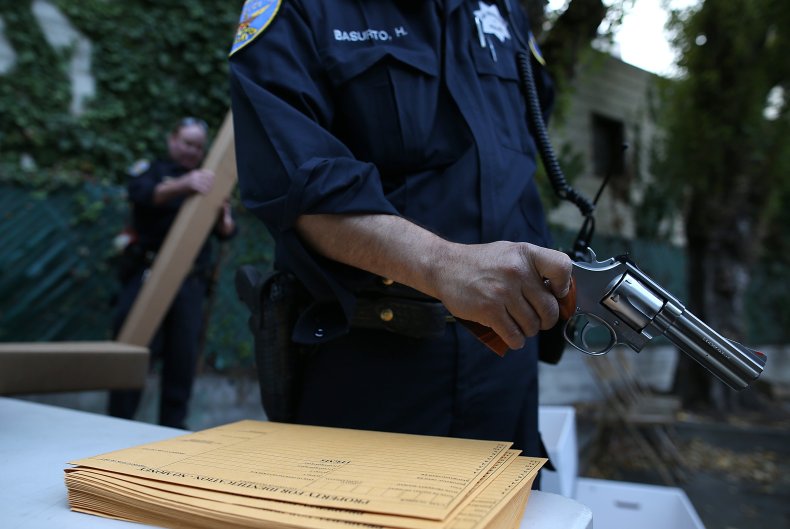 In a statement to the Associated Press, the city of DeWitt said that Vorce was placed on administrative leave once the incident came to light.
"At the conclusion of an investigation by the Michigan State Police on March 24, 2021, the incident did not result in the Clinton County prosecutor pursing criminal charges," the city government told AP. "The city of DeWitt then conducted an internal investigation of the incident involving the off-duty police officer. We have the utmost confidence that the city of DeWitt has taken appropriate action in this matter."
Vorce was ultimately fired for violating his department's policies and regulations. The state police, while they did not pursue criminal charges, did note that the former officer did not have law enforcement authority in that situation, used excessive force, and put his community at risk.