A New Jersey town has fired a police officer who referred to Black Lives Matter protesters as "terrorists" on Facebook.
Hopewell Township, through its council, voted unanimously to terminate the officer, Sara Erwin, on Friday, NJ.com reported this week.
Sgt. Mandy Gray, an officer who reacted to the post, will be suspended for six months and demoted.
The post in question was shared on Facebook in June last year, after the murder of George Floyd triggered protests against police brutality and racial injustice across the nation.
"Last night as I left for work I had my two kids crying for me not to go to work," Erwin reportedly wrote.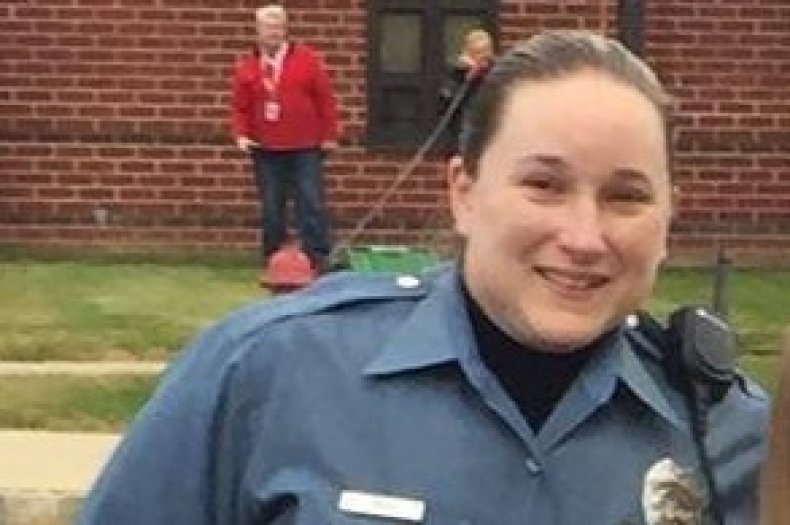 "I don't think I've ever felt the way I did last night. And then I watched people I know and others I care about going into harms way. I love my police family like my own. So when you share posts and things on Facebook I'd really appreciate if you'd THINK before doing so.
"I've seen so many black lives matter hashtags in these posts. Just to let you know — they are terrorists. They hate me. They hate my uniform. They don't care if I die."
Erwin told Fox & Friends First on Wednesday that she had written the post during a time of "turmoil" when friends and family were reaching out to check on her.
"They were seeing so many things on the news," she said.
"I felt it was easiest to put what I was feeling and get a message out there that I was home, I was safe," she said. "It was a really emotional time."
She said she is devastated by her firing, adding that she had never been in trouble in her entire career.
Their lawyer Frank Crivelli told NJ.com that both Erwin and Gray have 20 years of experience, and no history of disciplinary action or prior internal affairs complaints.
Gray was the first female officer hired in Hopewell Township and was promoted to sergeant in 2019, but she will lose the rank in the demotion.
Crivelli described the town's actions as "disgraceful" and said both Erwin and Gray are appealing the decision.
The attorney has been contacted for additional comment.
Erwin and other police employees who reacted to the post were placed on leave last year while the matter was being investigated, according to NJ.com, but the Mercer County Prosecutor's Office found no criminal behavior.
Erwin's Facebook post, along with a discrimination lawsuit from a biracial officer against the police department, prompted protests in Hopewell Township.
A petition said there was "deep-rooted systemic racism" in the department and called for it to be dismantled.
Following the retirement of police chief Lance Maloney in August last year, the town put in Robert Karmazin, a retired New Jersey State Police captain, as civilian police director.
Karmazin, members of the Hopewell Township committee and Black Lives Matter have been contacted for comment.