Manhunt Ends for Teen Suspected of Fatally Shooting Police Officer Father, Mother at Central Michigan University
The teenager suspected of fatally shooting his father and mother in a Central Michigan University dorm room on Friday was arrested in the early hours of Saturday morning, local authorities announced.
"Law enforcement personnel responded and arrested the suspect without incident," a statement on the university's website said Saturday. The 19 year old, identified as James Davis, Jr., was taken into custody after being spotted on the north end of campus.
The victims have been identified as Bellwood, Illinois police officer James Davis, Sr. and his wife Diva Davis. Michigan State Rep. Emanuel Chris Welch tweeted his condolences to the family, calling it a "sad day" and posting a picture of Davis, Sr.
The shooting happened just before 9 a.m. Friday on the fourth floor of Campbell Hall, a residential tower. Authorities later released a photo of Davis, Jr., saying he was spotted on surveillance footage leaving the dormitory where the bodies were found. The teen is listed as a sophomore in school's student directory.
No students, faculty or staff were injured in the shooting, which police have described as a "family dispute" and an "isolated situation." The gun Davis, Jr. allegedly used in the shooting belonged to his father.
Authorities told media that the teen had been taken to a hospital on Thursday night for a drug-related incident but did not release additional details. They described him as armed and dangerous.
"Do not approach the suspect, do not go looking for the suspect," warned Jeff Brown, a public information officer with the Mount Pleasant Police Department, in a Friday morning news conference. "If you see him, call 911 immediately."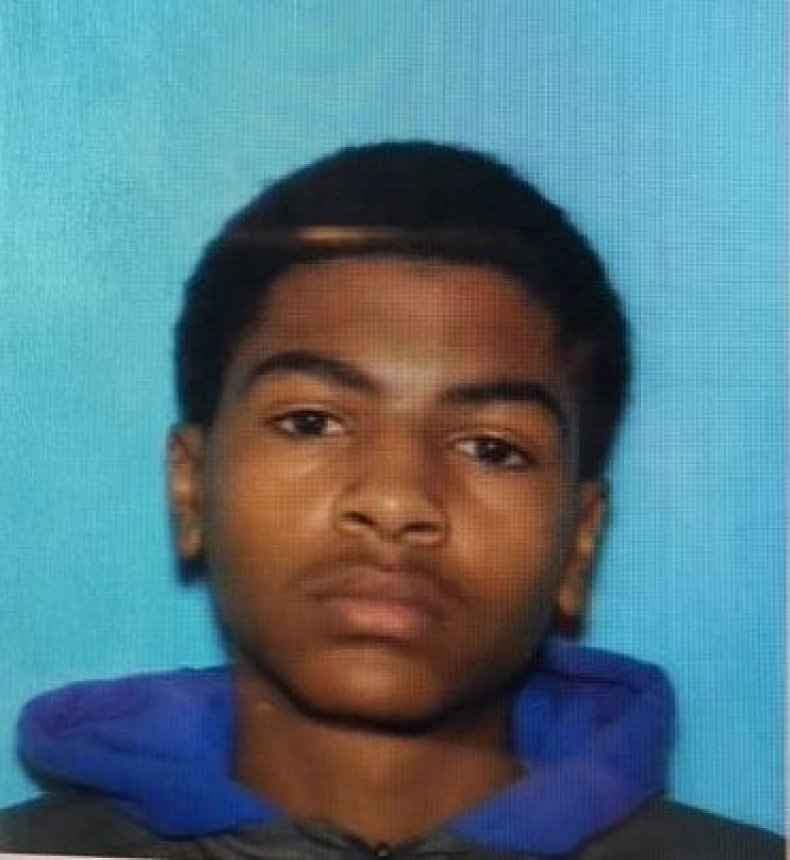 Parts of the campus continued to be on lockdown well into Friday evening while police worked to evacuate other areas. Sherry Knight, an associate vice president with the university's communication department, told the campus newspaper that classes had been canceled.
The shooting at the Michigan university comes less than a month after 17 people were killed at a Parkland, Florida high school. Fear and rumors spread quickly on Friday morning as many students were preparing to depart for Spring Break. The university alert system sent a flurry of messages to the campus community, advising students to stay indoors and follow lockdown procedure. Many took to social media to express their concerns about yet another shooting happening at a school.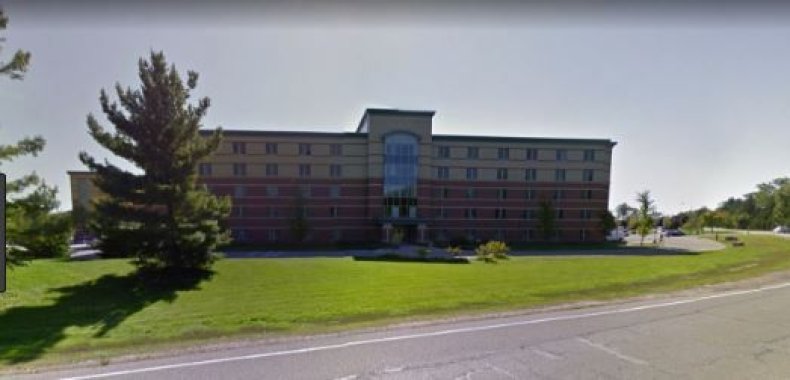 George E. Ross, Central Michigan University President, told students he didn't want them to hold back their emotions.
"I would encourage them to talk about it," Ross said during a press conference. "I don't want them holding it inside. I want them to share. That's where the healing begins."
Central Michigan University is a public college located in Mount Pleasant in Isabella County, about two hours northwest of Detroit. More than 20,000 students are enrolled at the school, which prohibits firearms on campus grounds.
People who reportedly knew Davis, Jr. said in interviews with local media that they were baffled by the reports. By all accounts, the family is described as loving and caring and Davis, Jr. is described as a "good kid."
"He wasn't a thug. He wasn't constantly in trouble with the police," said Deantre DeYoung, a high school friend of the suspect, in an interview with The Lansing Journal. "Whatever situation went down between them, it has to be more than him being a bad person, because as a family they loved each other. I know that for certain."