Police Deaths Rise After 'Unprovoked Attack' Kills New York City Officer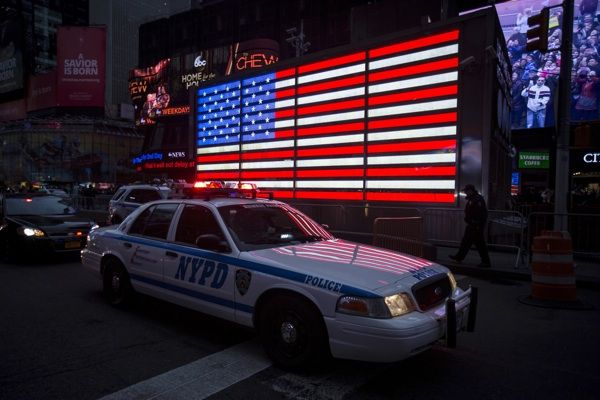 Police deaths continue to rise after a New York City officer was killed during what the police commissioner said was an "unprovoked attack," according to The New York Times. The officer was the sixth officer to be shot and killed in New York so far this year.
Forty-eight-year-old Miosotis Familia was sitting in a mobile command unit in the Bronx early Wednesday morning when a man identified as Alexander Bonds approached the vehicle and fired a single bullet through a passenger-side window, Deputy Chief Jason Wilcox, the Bronx's detective commander, told reporters Wednesday morning. Wilcox said the shooting was being characterized as an assassination.
Familia was rushed to St. Barnabas Hospital where she died three hours after being shot.
Following the shooting, two other officers spotted the suspect just one block away from the crime scene and went after him, at which time Bonds drew a silver revolver on the officers prompting them to shoot him down. A bystander was also struck during the shootout, and was listed in stable condition.
"Based on what we know right now, this was an unprovoked attack against police officers who want to keep this great city safe," Commissioner James P. O'Neill said during a press conference outside of the hospital Wednesday morning.
Familia was a 12-year veteran of the NYPD and worked in the Bronx's anti-crime unit.
At the same news conference, New York City Mayor Bill de Blasio spoke highly of Familia, telling reporters she was a woman who loved her job.
"She was on duty, serving this city, protecting people, doing what she believed in and doing the job she loved," he said. "And after this shocking and sudden attack her fellow officers came to her aid immediately."
Familia is the 24th police officer to be shot and killed in the U.S. in 2017, which is already more than the number of officers shot and killed in 2016, according to data collected by the National Law Enforcement Officers Memorial Fund. So far in 2017, police deaths by gunfire is up 10 percent after only 21 officers were killed in firearms-related incidents in 2016.
The nonprofit organization, which serves as a monument to law officers killed across the country, reported 65 officer deaths so far this year, leading to a 25 percent increase from the 52 overall deaths that occurred in 2016. Twenty-six of the officers to die so far this year were killed during traffic-related incidents while 16 officer deaths were included in the "other causes" category.