Police Officer Who Shot and Killed 12-year-old Tamir Rice Hired as Part-Time Officer in Ohio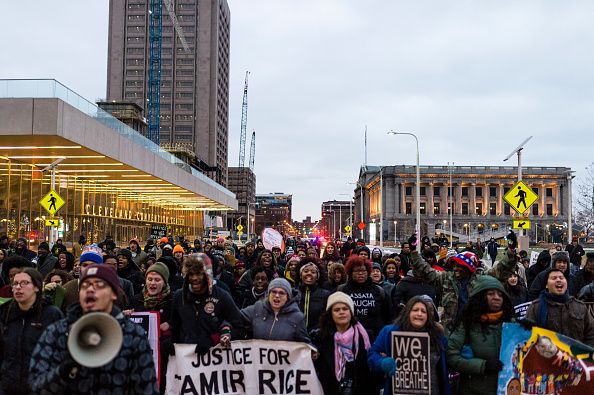 A police officer who shot a black, 12-year-old boy in November 2014, is now a cop, albeit part-time, again in Ohio.
Timothy Loehmann, one of the police officers who shot Tamir Rice, has been hired by the Bellaire Police Department, the Wheeling News-Register reported. Bellaire Police Chief Richard Flanagan confirmed the hiring to the publication on Friday and said he no reservations about hiring Loehmann.
"I have full confidence and faith in every police officer here. We have eight full-time officers and five part-time officers," Flanagan told the Wheeling News-Register. "And if anyone is looking for a part-time job, call me. All officers are on a probationary period of one year."
Loehmann was one of the Cleveland police officers that shot and killed Rice outside of Cudell Recreation Center in Cleveland, Ohio. Police said Rice was playing with a toy gun during the time of the shooting when Loehmann shot at him.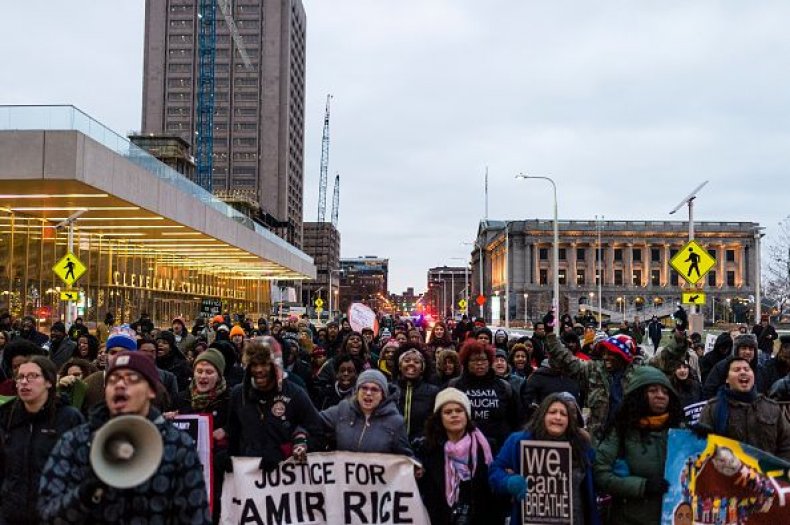 In December 2015, Cuyahoga County Prosecutor Timothy McGinty announced that a grand jury decided not to charge Loehmann in the shooting because though it was a "tragedy," it wasn't "by the law that binds us a crime."
Loehmann, who is white, was a rookie police officer at the time. He was fired from the department in 2017 for lying on his police application, not for shooting Rice.
In response to Loehmann's new job, Cleveland Police Union President Jeff Follmer told the Wheeling News-Register that his departure from Cleveland Police Department was unjustified and hopes that he will be a full-time police officer again soon.
"This is a part-time job he had to get to make ends meet because he was unjustly fired by the city of Cleveland," Follmer told the publication. "We are hoping that an arbitration ruling will be made soon and he will be back working as a full-time Cleveland officer."
Newsweek has reached out to the Bellaire Police Department for comment but did not hear back in time for publication.
The news comes just a day after Chicago police officer Jason Van Dyke was found guilty of second-degree murder and 16 counts of aggravated battery with a firearm for the shooting of 17-year-old Laquan McDonald. McDonald was responding to a report of a young black teen trying to break into vehicles and was allegedly armed with a knife. When he arrived at the scene, Van Dyke fired 16 shots at McDonald, which killed him.
Van Dyke claimed the 17-year-old attempted to attack him with the knife, but the dashcam video released a year after the shooting found that McDonald was running away from police.