Police Officer Sets Up Christmas 'Investigation' for 3-Year-Old Neighbor to Stop 'Grinch' From Stealing All Presents in Town
The Christmas presents of Oxford, Mississippi are now safe from Dr. Seuss' iconic character, the Grinch, thanks to a 3-year-old boy and his police officer friend.
Young Bailey Stacey has been fascinated with his neighbor, Officer Rachel Ratcliffe's, job since the 3-year-old moved to town with his parents from Jackson, Mississippi in March.
"He started seeing my police car out front, and then he just came over and introduced himself and asked about police work," Ratcliffe told The Oxford Eagle. "I let him climb in there, he turned on the lights and he turned on the siren. He was just always asking how I was doing and if I saved anyone that day."
Bailey has been to visit Ratcliffe's department and had begun spending a lot of time with the officer. The family became so close to Ratcliffe that, when the Stacey family home was flooded, Ratcliffe hosted the family in her house while they searched for a new place to live.
"Bailey was always real interested in visiting with Rachel a lot and Rachel was just a great neighbor," said Bailey's father, Zack Stacey, to The Eagle. "She would get off her shift and you could tell she was tired, but she would always make time for Bailey and let him play with her car. … She was always kind to our family when we lived next door and continues to be."
Ratcliffe then got a non-Grinchy idea—as a treat, why not set up a Christmastime investigation for young Bailey to solve?
With the help of her co-workers and friends, officer in charge of the housing unit Renika Franks and Corporal Blake Horton, Ratcliffe sent up a scavenger hunt for Bailey to solve.
"I think I had more fun than Bailey did," Franks told The Eagle. "I was like, excited. I had the job to go set up everything before Bailey got there. My job was to stay ahead of them."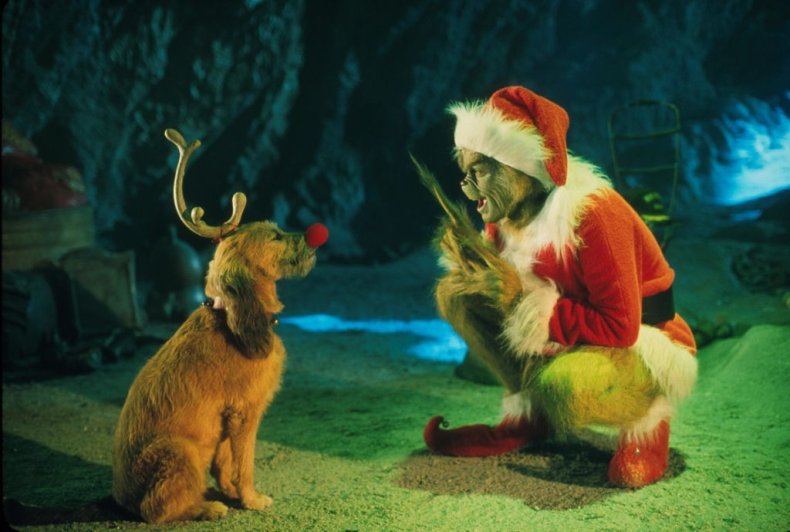 With Franks having completed all of the clue legwork, Bailey and his family put together the puzzle step by step, going from the Oxford and Lafayette County library all the way to Oxford City Hall, where Horton, wearing a Grinch costume, would be placed in custody by little Bailey for trying to steal Christmas from the town's kids.
Young Bailey was a little apprehensive before making the "arrest", though. "We have started watching How the Grinch Stole Christmas and he was asking in the car ride, 'Is the Grinch nice yet or is he still mean?'" Zack Stacey said. "We had told him, 'We think he's nice now. We think his heart's grown.' So I think he was a little less nervous about it when he saw him."
Under the watchful eyes of Oxford Mayor Robyn Tannehill and Oxford Police Department Chief Jeff McCutchen, Bailey caught "The Grinch" red-handed. His reward? A gift from Santa—a Power Wheels car resembling Ratcliffe's SUV. Every morning, Bailey, checks on the toy just to make sure The Grinch hasn't come for it, according to The Eagle.
You can watch Bailey collar the criminal in the video embedded below.