Police Officer Sued for Inappropriate Stop and Frisk, ACLU Lawsuit Alleges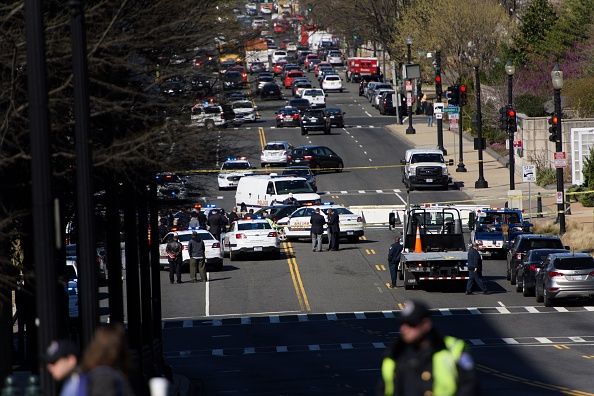 A black man is suing a police officer for probing his genitalia during a stop and frisk, according to an American Civil Liberties Union (ACLU) lawsuit.
The lawsuit, filed by M.B. Cottingham, 39, on Wednesday, states that he was stopped by two police officers while celebrating his birthday with a group of friends in September 2017 in Washington, D.C. The men were sitting on lawn chairs on the sidewalk and one of Cottingham's friends opened a bottle of alcohol when two Metropolitan Police Department cars rode up to them.
Several police officers got out of the car and asked Cottingham and his friends if they had any weapons on them, which they said they did not, according to the lawsuit. Cottingham was asked by Officer Sean Lojacono if he could give Cottingham a pat down; Cottingham complied, the lawsuit states. The officer allegedly "jammed his fingers between Mr. Cottingham's buttocks and grabbed his genitals," according to the lawsuit.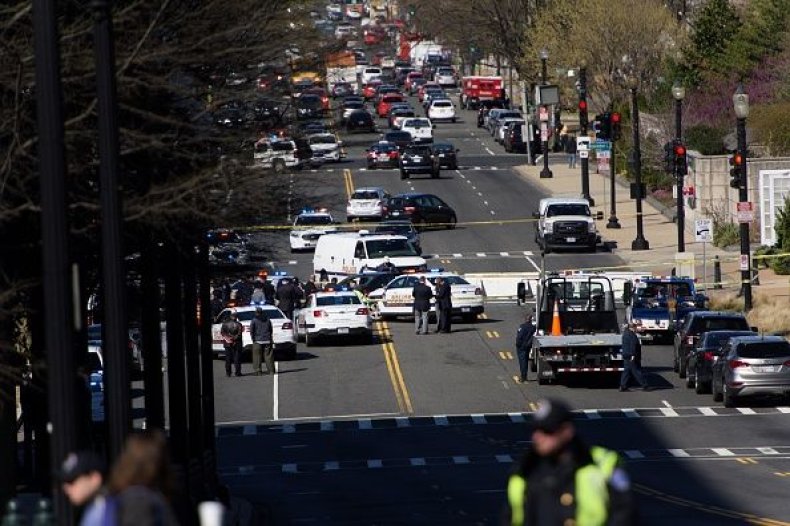 "Mr. Cottingham physically flinched and verbally protested, making clear that this highly intrusive search was not within the scope of the frisk to which he had consented," the lawsuit states. "Officer Lojacono responded by handcuffing Mr. Cottingham and returning to probe the most sensitive areas of his person—two more times."
Cottingham's friend was able to record the incident. In the video, Cottingham can be heard saying "Don't [emasculate] me" and "Stop fingering me, bro." The video has been viewed over 113,000 times on YouTube. Cottingham, who is an ice cream truck driver, was "humiliated" by the stop and frisk and said he did not go back to work for a month because he was traumatized by the incident, according to the lawsuit.
Scott Michelman, ACLU senior staff attorney in Washington, D.C., who is representing Cottingham, told WAMU that Cottingham's incident is part of a much bigger issue with stop and frisks.
"What happened to Mr. Cottingham is part of a larger pattern of aggressive stop-and-frisks that we hear about regularly from community members," Michelman told the publication.
Newsweek has reached out to the Metropolitan Police Department. The department said in an email that it does not comment on pending litigation.
In April, a black man in San Francisco won $10 million in damages after he accused four police officers of framing him for a 2007 murder at Sunnydale Housing Estate. James Trulove spent six years in jail after homicide detectives Michael Johnson and Maureen D'Amico fabricated evidence against him and withheld evidence that could have helped prove his innocence, SFGate reported.