Colorado Police Officer Keeps Job After 'Kill Them All' Comments on BLM Protest
Colorado Springs Police Chief Vince Niski has announced he will not fire, but suspend the sergeant who posted "KILL EM ALL" on social media during a Black Lives Matter protest.
A group of around a dozen protesters stopped their cars in the middle of the I-25, near downtown Colorado Springs, on June 30. The road blockage lasted around 30 minutes, with protesters chanting, "No justice, no peace." A local news crew streamed the event on Facebook.
Using a fake name, which he believed was anonymous, Sergeant Keith Wrede posted under the live broadcast. He wrote "KILL THEM ALL" and "KILL EM ALL" on the live stream, said Niski in a statement.
After an internal investigation, police Wrede was suspended for 40 hours, resulting in roughly $2,044 in lost wages. Wrede has also been reassigned, meaning he will no longer be working in his specialized unit.
Wrede said in the police interview during the investigation that he was listening to heavy metal after work and "going crazy on Metallica's 'Kill 'em all' on the way home."
Wrede said that he was unsure how many times he posted the comment on social media. "I typed it once and then it was just—I just did copy/paste and then Facebook shut me down so I—I was done," read the interview transcript.
The investigation determined that Wrede didn't actually plan to cause physical harm to the protesters in the live stream.
"It was determined that the comments were made off-duty out of frustration and there was no indication of any physical action or intent to cause harm," said Niski.
"I am in no way minimizing Sergeant Wrede's words. His comments were unacceptable, have damaged our relationship with members of our community, and fell short of our standards."
Co-founder of the advocacy group Colorado Springs Oversight, Jasmine Marchman, is one of a number of local residents unhappy with the official response to Wrede's actions. She believes the officer responsible should be fired for his posts.
"He really should not have a job anymore," said Marchman to Local 21 News. "We don't need to have officers that are frustrated with their citizens. Their job is to serve and protect us, not lash out on us because they don't like what we're doing."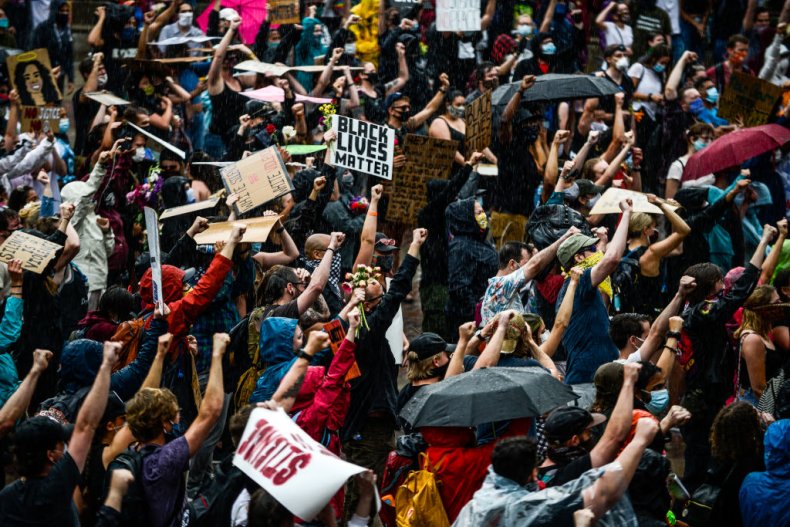 Niski wants to unite the local community again, but realizes there is work to be done.
"I fully recognize that it will take time to rebuild relationships that have now broken. The only thing I would ask of our community, is to not condemn every officer that wears our badge because of one individual's action. Please remember officers are human too and make mistakes," said Niski.
The Colorado Springs police chief summarized his statement by saying Niski is a "good police officer" who will "continue to faithfully serve the public".