Police Officer Suspended After Dancing Nude to 'Don't Stop Believin'
Conway, Arkansas, police officer Cebron Hackett has been suspended without pay for 30 days after his department reviewed footage that showed him stripping all of his clothes off and dancing ecstatically to Journey's 1981 hit "Don't Stop Believin."
KATV reported that on October 13, Officer Hackett entered the Discovery Nightclub in Little Rock. He apparently had too much to drink, and surveillance footage showed him completely nude, gyrating to the song before stumbling into a table. A security guard attempted to intercede and Hackett shoved him away before being walked away from the crowd by two other guards.
Additional video from outside the club showed Hackett speaking to a pair of Little Rock police officers as he put his clothes back on. Another police car pulled up and eventually Hackett walked away on his own.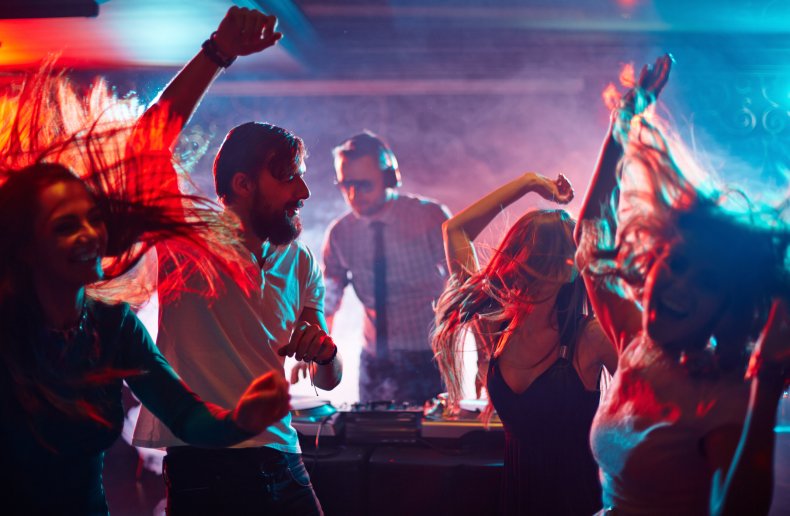 According to his department, Hackett's wife then picked him up and drove him to the station where his vehicle was parked. Even though he was still allegedly intoxicated, Hackett drove himself home.
Reporters had the nightclub's video of the incident released under the Arkansas Freedom of Information Act.
"Your actions have brought discredit and embarrassment upon the Conway Police Department and could have resulted in your arrest for Public Intoxication," Conway Police Chief Jody Spradlin stated in a letter to Hackett.
Despite his superior officer's scolding, Hackett was not charged with a crime. In addition to the suspension, he will be made to complete "remedial training." When he returns to active duty, he will be transferred to a different division.
According to THV11, Hackett posted a public message on his Facebook page. "A few weeks ago I made a huge mistake. I have apologized profusely for my mistake and accepted the consequences that came along with it. Apparently, because of my profession, others are now interested in my mistake. You all may see something about it in the next couple days. Please understand that mistake does not and will not define me. I am extremely thankful for my wife (she's a rockstar), my family and my friends for being there for me," he wrote.
The power of "Don't Stop Believin" to get people excited has been well-documented since the song's release. In 2018, the Miami Herald reported that Floridian Seth Coffey was picked up by Indian River Sheriff's deputies on a DUI charge. From the back of the squad car, Coffey requested the police turn the radio on so he could hear some music.
They refused, so Coffey serenaded them with the entirety of the Journey song from beginning to end, aided by his blood alcohol level of 0.252-0.253.