Officer Who Kicked Handcuffed Suspect in Head Returning to Work After 24-Hour Suspension
An officer who was previously fired from the Columbus, Ohio, police department after a video surfaced of him kicking a handcuffed suspect in the head will be reinstated after serving a 24-hour suspension, a department spokesperson told Newsweek.
After appealing his dismissal, police Officer Zachary Rosen, who was fired in July, will go back to patrolling the same North Linden area where the use-of-force incident occurred. A spokeswoman told Newsweek that the officer may have to go through additional training before he is back on patrol. She declined to provide any additional details, citing department policy on personnel matters.
The video footage shows a man later identified as Demarco Anderson lying on the sidewalk with his hands cuffed behind his back. He appears to be cooperating when Rosen runs into the frame, kicking Anderson in the face and head. Throughout the short clip, Anderson can be heard telling police officers that he is complying with their orders. At one point he yells, "Are you serious? I have handcuffs on."
Officers later said Anderson was found to have a gun and crack cocaine stored in his backpack, and that they suspected him of involvement in a home shooting.
The video sparked immediate outrage after it was shared on social media, with local advocacy groups demanding Rosen's firing. Only months earlier, a grand jury had declined to indict the embattled officer on criminal charges related to the shooting death of Henry Green, a case that many in the local community said raised issues about racial prejudice and use of force.
Mayor Andrew Ginther made a statement shortly after the video began circulating, calling the officer's behavior "unacceptable" and "inconsistent with our values as a community."
"It erodes the trust the residents of this city place in law enforcement," the mayor said.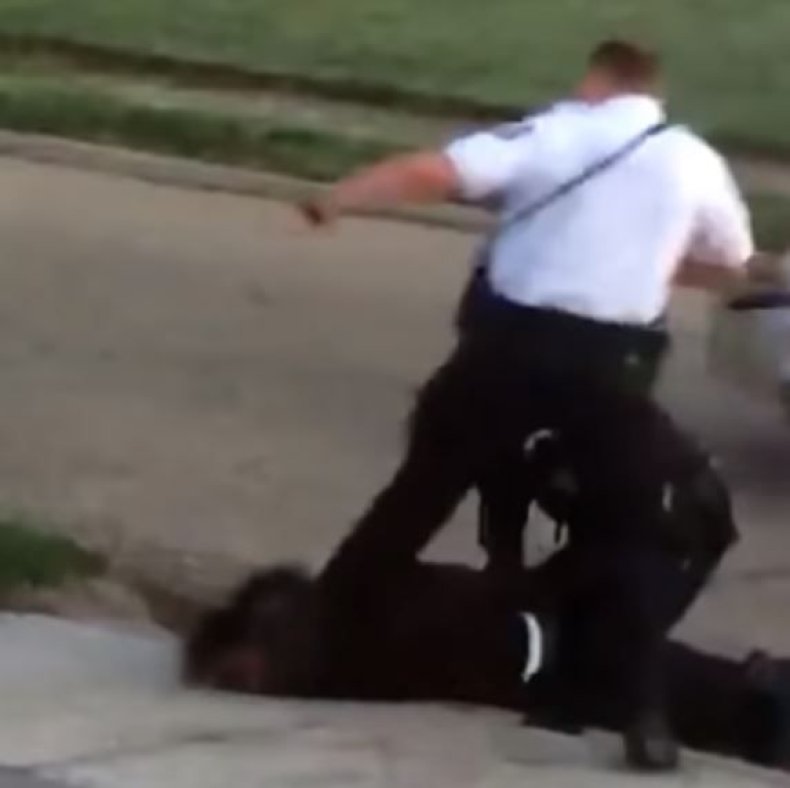 Several of his supervisors, however, said they thought Rosen acted reasonably. Similarly, the Fraternal Order of Police, which represented the embattled officer, released a statement praising the six-year veteran.
"Officer Rosen and other officers were rushing to the area to assist the injured officer and prevent this criminal from causing harm," the order said.
It's not uncommon for officers to successfully appeal dismissals or firings after a use-of-force allegation. An investigation led byThe Washington Post found that more than 450 police officers fired for misconduct were eventually rehired after an appeal. The misconduct ranged from unjustified shootings, lying on time cards and sexual abuse.