Police Officers Saved American Flags During Hurricane Irma in a Patriotic Display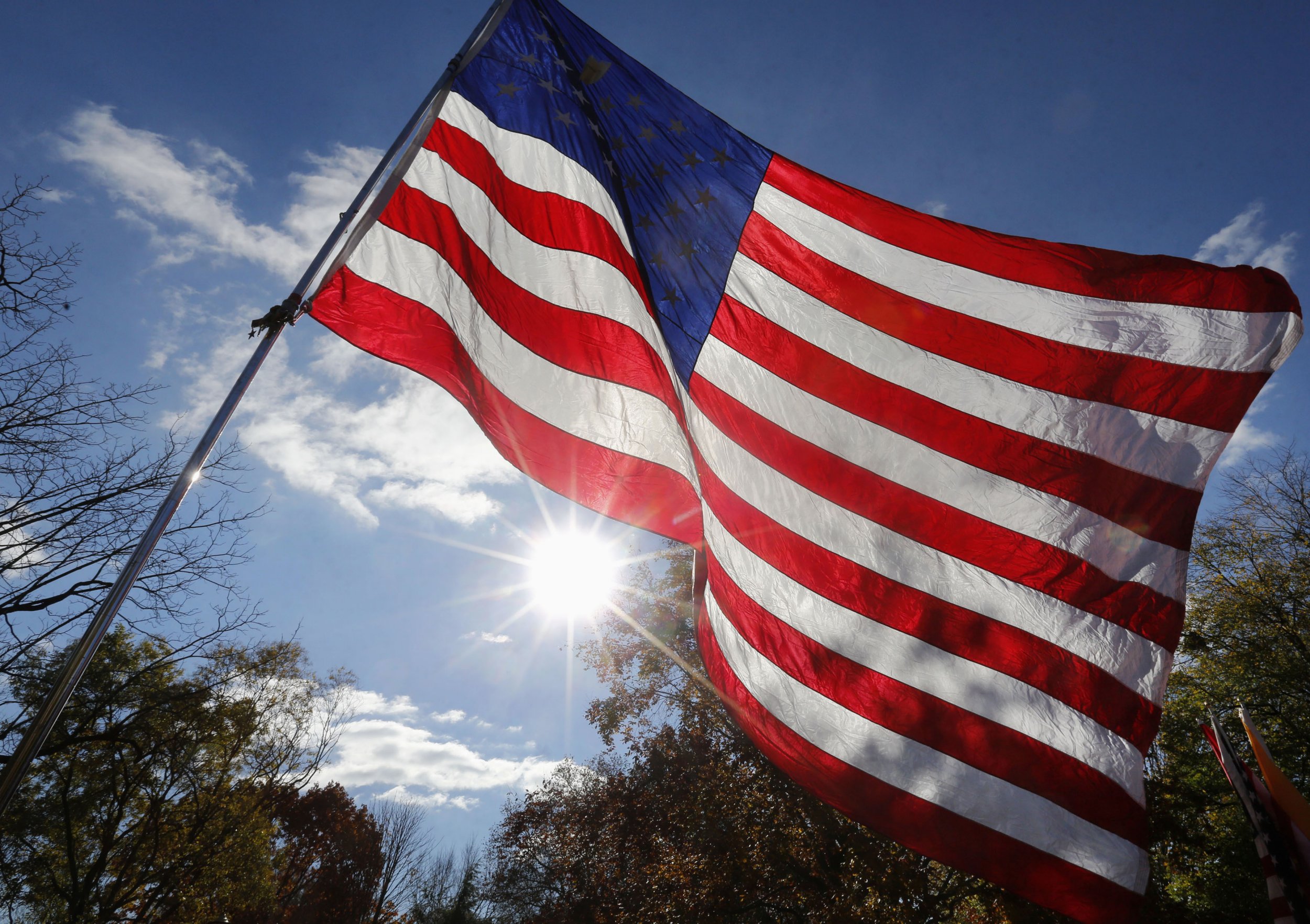 Hurricane winds did not stop police officers from saving the red, white and blue.
As Irma raged across south Georgia earlier this week, Lieutenant Greg Ernst of the Savannah-Chatham Metropolitan Police Department pulled a sopping wet Old Glory from the debris on Highway 80 and carried it to safety, as seen in a viral video posted to Facebook Tuesday by the department.
"Took a break to rescue the flag. It's drying out now, but they hope to put it back in its rightful place soon!" the post read.
Coral Springs SWAT medic Joseph Schiavo had just rescued one Florida family from their house and rushed a woman and her newborn to a hospital when he made a similar effort to save the Stars and Stripes.
"It felt like an honorable thing to do," Schiavo told ABC News.
Later, his department tweeted a video of his actions, linking them to the construction workers who recovered a tattered flag in the rubble of the World Trade Center 16 years earlier.
"Even in the midst of a storm, we are reminded of the love of our country and community. #HurricaneIrma #September11" the post said.
Police officers in Texas also showed the same patriotic sentiment as they saved American flags in the midst of Hurricane Harvey. The Aransas Pass Police Department posted a picture of Officer Jack McCarthy fighting the tempest that almost took the flag away.
"While some dishonor and desecrate her, APPD Ofc. Jack McCarthy will stop at nothing to honor and save her. #GodBlessAmerica #HurricaneHarvey," the Facebook post read.
More heroic hands will be needed as the death toll from Hurricane Irma has risen to 30 in the United States. As of Wednesday, four people died in South Carolina and three in Georgia, according to ABC News. In Florida, 23 people have died as a result of the storm, including eight people who died at a nursing home in Hollywood.