Police Orders Dad to Delete Video of Son Being Beaten at School for Being an Alleged Racist
Police told a father to delete an online video of his son being attacked in the hallway of Scott High School in Taylor Mill City, Kentucky. The man's son was allegedly attacked by a fellow student who believed him to be a racist. Police are investigating.
The attack occurred on April 6. The Taylor Mill Police Department (TMPD) said it was notified of the assault on the same day and is investigating. However, because the incident involves two minors, the TMPD has refused to release any further information about what happened or the people involved.
The video, recorded at a distance by a third person, shows the attacker running up to another male student from behind, punching him in the back of the head and throwing him to the ground. The attacker then swears at the other student before punching him in the face and straddling his chest to rain more blows upon him.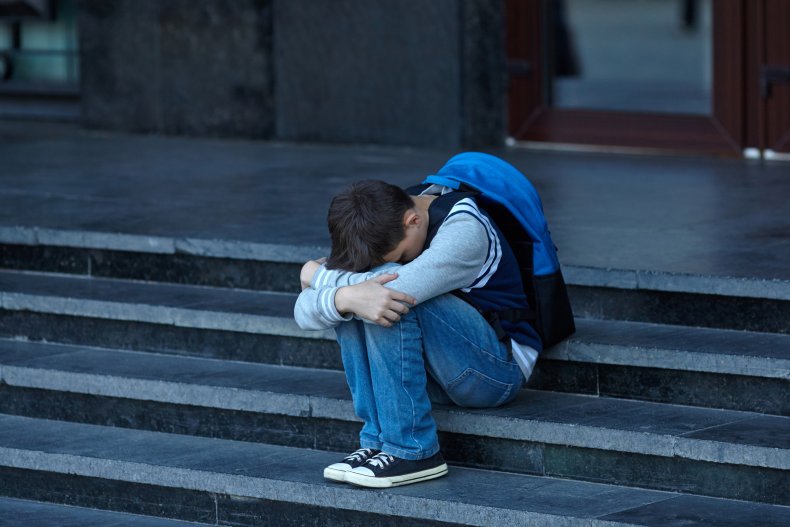 As the beatdown continues, a female teacher wearing a skirt repeatedly yells, "Stop!" She tries to shove the attacker off of the student. A male teacher eventually pulls the attacker off of his victim.
Though the attacker throws down his backpack and tries to approach his victim again, the teachers successfully keep them separated. Near the end of the video, the victim sits up and other students surround him.
The father of the assaulted student uploaded the video to social media. However, he said that the TMPD told him to take it down while they investigate.
"The Taylor Mill Police Department takes these incidents seriously and will investigate all reported crimes and make recommendations on and pursue criminal charges when violations of Kentucky law have been committed," the TMPD told The Cincinnati Enquirer.
The assailant was allegedly told by some of his friends that the victim was part of a class "full of racists," the victim's father told WXIX-TV. The father added that his son was also attacked for the way that he dressed. In the video, the victim wears a barn coat, a green beanie, blue jeans and a black undershirt.
The school faculty and administrators "followed all policies and procedures", a school spokesperson told the aforementioned news station. The school will follow the code of conduct when investigating and making decisions based on the incident, the spokesperson added.
The 6,802-person population of Taylor Mill City is 94.5 percent white and 3.3 percent Black, according to the Census Bureau.
Newsweek contacted Scott High School for comment.