Police Protests Resume in New York City Against Mayor's Wishes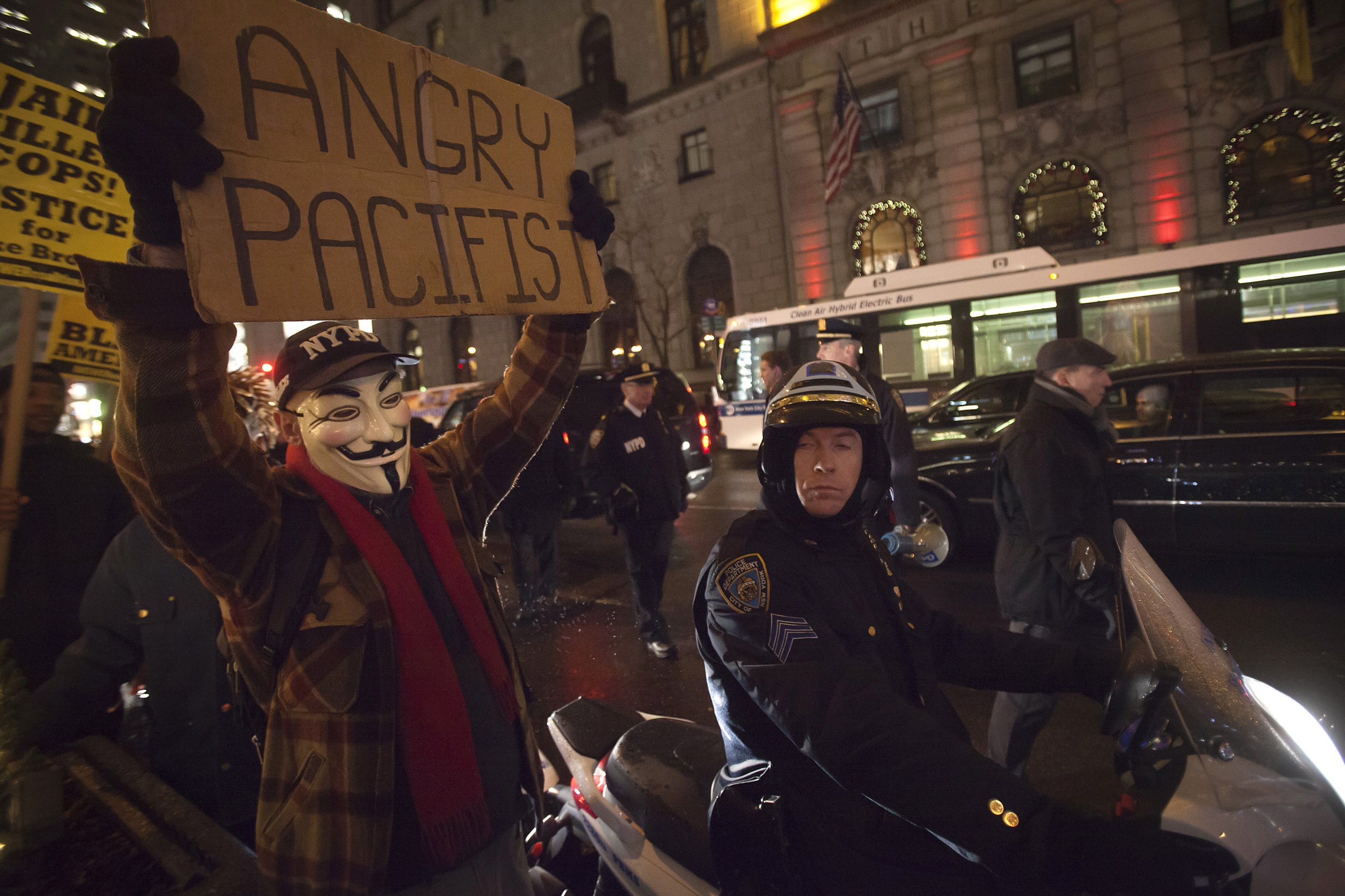 Masses of New York City protestors returned to the streets Tuesday night to rally against police violence and racism, defying requests from Mayor Bill de Blasio to pause after the weekend killing of two NYPD officers.
The demonstrations have taken place on and off since late November and early December, when two separate grand juries declined to indict officers for the killings of Michael Brown in Missouri and Eric Garner in New York. Mayor de Blasio issued a plea for a break in the demonstrations until after funerals have taken place for two officers who were killed in Brooklyn over the weekend.
"These families want a city filled with peace and unity, and it's our job, all of us, to create that," the mayor said at City Hall two days after the attack. Instead, protestors continued marching and, in a Tuesday statement, criticized De Blasio's attempt to relieve tensions, as well as any connections being drawn between protestors at large and the lone gunman responsible for the weekend's bloodshed.
"Mayor de Blasio has given in to the hysteria generated by the police against a peaceful protest movement," unnamed organizers wrote in the statement that was published on AnswerCoalition.org. "Instead of remaining silent, it is all the more important for people around the country to stay active and demand an end to the epidemic of police violence that is ravaging Black and Latino communities throughout the United States."
Photos on Twitter show some of the signs, slogans and hashtags that have become familiar emblems of protests all month:
The Associated Press has some raw video from Tuesday night's demonstrations as well: