Police Recover Nearly 2,000 Stolen Items After Finding Hundreds of Dumped Amazon Packages
Officers found nearly 2,000 items belonging to Amazon in an Oklahoma home where three people were arrested for conducting a "major" theft ring.
After being called to an area of Oklahoma City for a complaint about illegal dumping, Oklahoma County Sheriff's Office deputies found hundreds of empty packages worth more than $15,000. The discovery of a receipt from a local store led deputies to a home, where they found hundreds of undelivered packages and arrested three people for possessing stolen property.
A search warrant said authorities found 1,921 loose items belonging to Amazon, according to KFOR, along with eight smartphones, cash, checkbooks and foreign currency. Neighbors allegedly saw the three defendants unloading packages and hiding them inside the garage and storm shelter.
Oklahoma County Sheriff Tommie Johnson III called the operation a "major Amazon theft ring" at a press conference last week and praised the deputies who answered the initial call for going above and beyond. He said an illegal dumping call can become part of an officer's routine and gets "completely discounted." However, officers' investigating the packages enabled them to uncover the ongoing theft.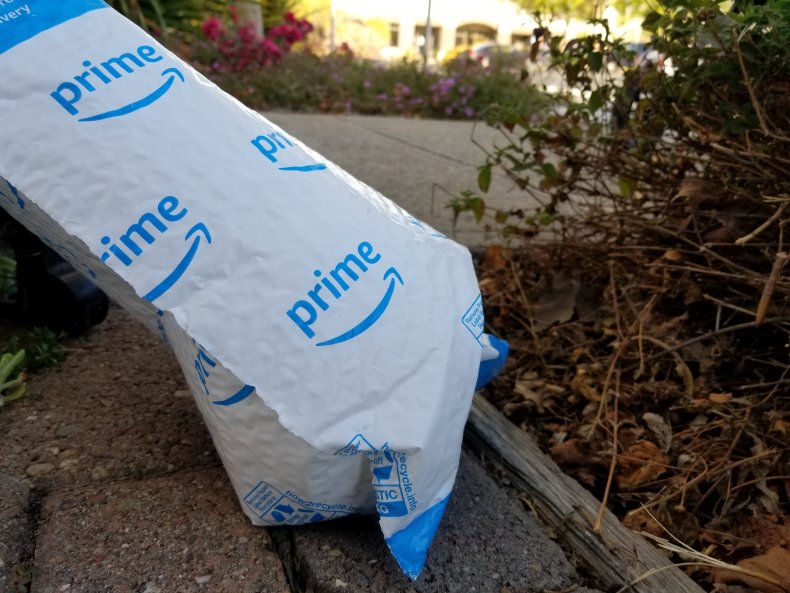 When officers arrived at the home, they found packages being stored in almost every room and filling the storm shelter, according to the Oklahoma County Sheriff's office. Law enforcement believes Cesar Yasnier Cerqueria Rojas was loading extra product onto a truck and taking it home to sell.
Both Rojas and Maikel Perez Laurencio, who was also arrested, were reportedly working as third-party drivers for Amazon. Dinneris Matos Delgado was also arrested and police believe Rojas was using Delgado's truck to transport the stolen packages.
Rojas and Laurencio are undocumented immigrants, according to the sheriff's office, and officers had questions about the validity of the identification they provided.
Rojas, Laurencio and Delgado were each charged with 15 felony counts of possession of stolen property and embezzlement. In Oklahoma, possessing stolen property can come with a sentence of up to five years in prison and it's possible the defendants could face additional charges.
Captain Robert Tye estimated the packages were worth at least $15,000 and said it was just the "tip of the iceberg." Although found in Oklahoma County, most of the packages were destined for the southern part of the state, Texas and Kansas.
All 593 packages that were found on New Year's Eve had been opened and the majority of their contents were missing. However, KFOR reported some books and a copy of the Quran was discovered at the scene.