Video: Tempe Police Release Footage of Fatal Uber Self-driving Car Collision
Police in Tempe, Arizona, have released footage of the moment a self-driving Uber car struck and killed 49-year-old Elaine Herzberg. The fatal collision, which occurred on March 18, is believed to be the first case of pedestrian death by autonomous vehicle.
The short 22-second clip, posted to Twitter on Wednesday, clearly shows the shocked expression of the safety driver— 44-year-old Rafaela Vasquez—as the crash takes place. The video does not show the collision itself.
Reports indicate the victim, who is seen walking across the road beside a bicycle, was knocked unconscious and later died at hospital. The recordings, which show Vasquez looking down at her lap and back up just prior to the collision, come from cameras embedded in the Uber car. The police department confirmed it was a 2017 model Volvo XC90 that was placed in autonomous mode, Fox10 reported.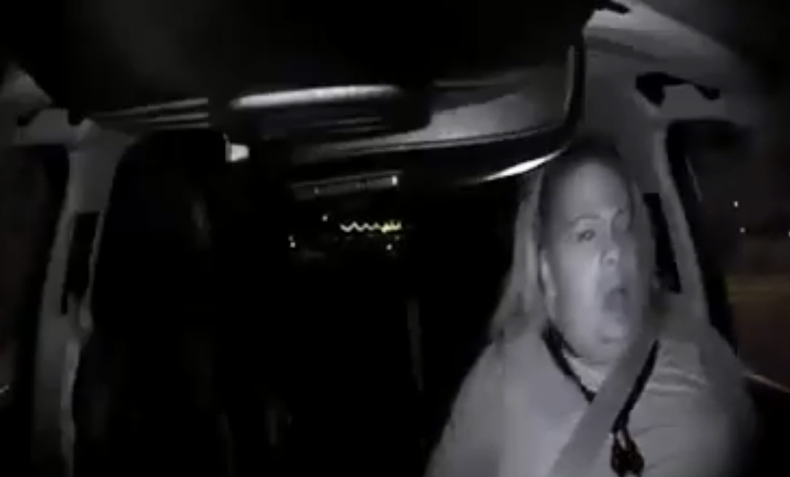 On Wednesday, the Tempe police tweeted: "Tempe Police Vehicular Crimes Unit is actively investigating the details of this incident that occurred on March 18. We will provide updated information regarding the investigation once it is available." Uber CEO Dara Khosrowshahi described the news on Twitter as "incredibly sad."
Based on the preliminary investigation, the Uber car was traveling at 38mph and made no attempt to brake before the crash.
"The driver said it was like a flash, the person walked out in front of them," Sylvia Moir, Tempe police chief, told the San Francisco Chronicle. "It would have been difficult to avoid this collision in any kind of mode," she added.
Following the video's release, an Uber spokesperson said in a statement Wednesday: "Our hearts go out to the victim's family. We're fully cooperating with Tempe Police and local authorities as they investigate this incident.
"The video is disturbing and heartbreaking to watch, and our thoughts continue to be with Elaine's loved ones," it continued. "Our cars remain grounded, and we're assisting local, state and federal authorities in any way we can."
The company halted its self-driving cars from operating in Phoenix, Pittsburgh, San Francisco and Toronto as the probe continues. The National Transportation Safety Board (NTSB) said in a statement on March 19 that it is also looking into the matter.
"The investigation will address the vehicle's interaction with the environment, other vehicles and vulnerable road users such as pedestrians and bicyclists," the NTSB said, adding: "The team will .. .examine vehicle factors, human performance and electronic recorders." The investigation continues.