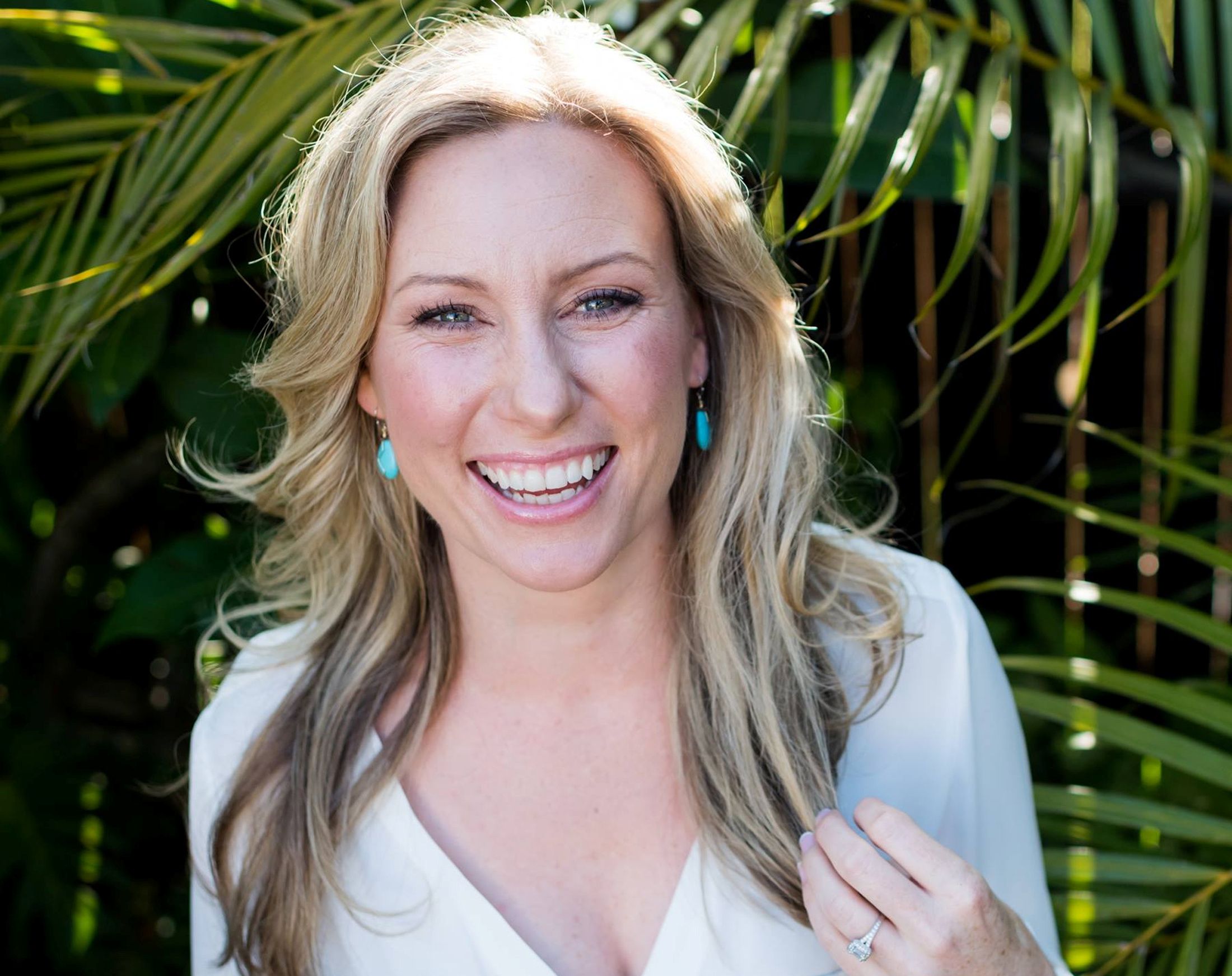 Minneapolis police removed a memorial created by a white nationalist group for Justine Ruszczyk Damond, a white Australian woman fatally shot by a police officer over the summer. The group, Identity Evropa, identified by the Southern Poverty Law Center as made up of white supremacists, claimed responsibility for the memorial, which included a framed picture of Damond and roses along with fliers that had the group's name and the slogan "United We Stand."
The group said on Twitter that they erected the shrine on Friday. "On Friday, Identity Evropa activists created a shrine for Justine Ruszczyk Damond at the 5th Precinct in Minneapolis, MN where her Somali-born killer ... was assigned," the group tweeted.
The shrine was vandalized on Saturday before it was removed. Minneapolis Police spokesman John Elder told Minnesota Public Radio News that the department "cannot allow any memorial and anything like that to be put up at that location."
Minneapolis Mayor-Elect Jacob Frey said the white nationalist's actions were "cowardly" and "disgusting." "I condemn the perpetrators and their tactics in the strongest possible terms," he said in a statement. "Identity Evropa and those who share their values have no place in our city. Hate has no place in Minneapolis. Period."
The shrine was set up after Hennepin County Attorney Mike Freeman said he does not have enough evidence to charge the Somali officer, Mohamed Noor, who shot Damond a month before her wedding. Damond was killed in July after calling police about an alleged sexual assault in the alley behind her Minneapolis home. Damond approached police unarmed and in her pajamas when she was shot.
Her death led to protests and the ousting of then-Minneapolis Police Chief Janee Harteau. Australian Prime Minister Malcolm Turnbull called Damond's death "shocking" and "inexplicable."
Hundreds of people, including many Black Lives Matter activists, rallied to honor Damond and call for police reform after her death.
Freeman apologized last week for comments he made questioning the investigators in the case. Freeman was recorded at a holiday party saying that there is not enough evidence to charge Noor, who refuses to speak to investigators.
"I've got to have the evidence," Freeman said in the video. "And I don't have it yet. And let me just say, it's not my fault."
Freeman apologized to the Bureau of Criminal Apprehension for his comments saying "nonetheless, my comments, under any circumstances, were ill-advised and I am sorry."
Damond's father, John, expressed his concerns about the investigation last week in Sydney, where he said he was "deeply concerned about the possibility that the initial investigation was not done properly and with greatest integrity and sense of completeness."
"We implore Mr. Freeman and the prosecutor's office to continue to pursue a rigorous investigation and examination of evidence of the events leading up to Justine's death," he said.