Police Report: Did '90 Day Fiancé' Star Larissa Assault Colt Johnson?
A police report on Larissa Dos Santos Lima's Saturday arrest has surfaced, and it claims her fiancé Colt Johnson, suffered fight-like injuries at the time of her arrest. The 90 Day Fiancé couple formerly stated no physical altercation had taken place.
The report detailed the afternoon incident, and confirmed Larissa was arrested for domestic battery.
"On Nov. 10, 2018, at approximately 1:15 p.m., officers were dispatched to a family disturbance at a residence in Northwest Las Vegas," Las Vegas Metropolitan Police Department Officer Larry Hadfield said, as reported by In Touch. "Two people were contacted at the home who were arguing. At the conclusion of the investigation, it was determined that Dos Santos had committed Battery Domestic Violence on her husband and transported to the Clark County Detention Center."
Colt had previously explained officers knocked down the front door and placed him in handcuffs. The police report confirmed this. Officers arrived at the house and heard accelerating shouting. Because of this, they broke down the door. Larissa ran from the house when they arrived and Colt was handcuffed.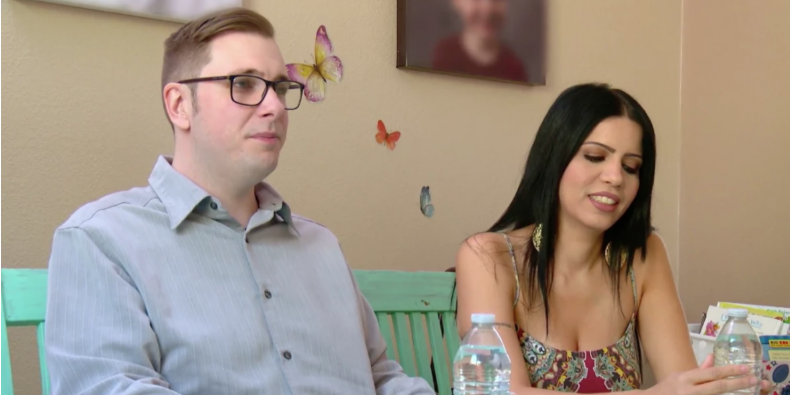 Colt was not arrested. He claimed Larissa had shoved him against a wall and scratched his face. Larissa claimed Colt pulled her hair. Because Colt's injuries from the altercation were visible, Larissa was arrested. Colt did not press charges, as he stated in his Saturday Instagram post.
The report also mentioned Larissa was arrested for domestic battery in June.
"Based on the facts and circumstances that [Colt] alleged a battery and had a fresh visible scratch and red bruise to support his story, and the fact that [Larissa] alleged a battery but had no visible injury to support her story, and the fact that a records check showed that [Larissa] has a prior domestic battery arrest from June 2018, [Larissa] was determined to be the primary aggressor and arrested for domestic battery."
On June 19, Larissa was arrested at Colt's address and charged with domestic battery. She spent one night in jail, and was released June 20 when she pled not guilty to the charges. The case was dropped in October, according to Review Journal.
Larissa seemed to make light of the recent arrest with a throwback post to her visiting Madame Tussauds. In the photo, posted on her Instagram Wednesday, Larissa is seen leaning against a prop police car.