Police Rescue Man From Baby Squirrel That Wouldn't Stop Following Him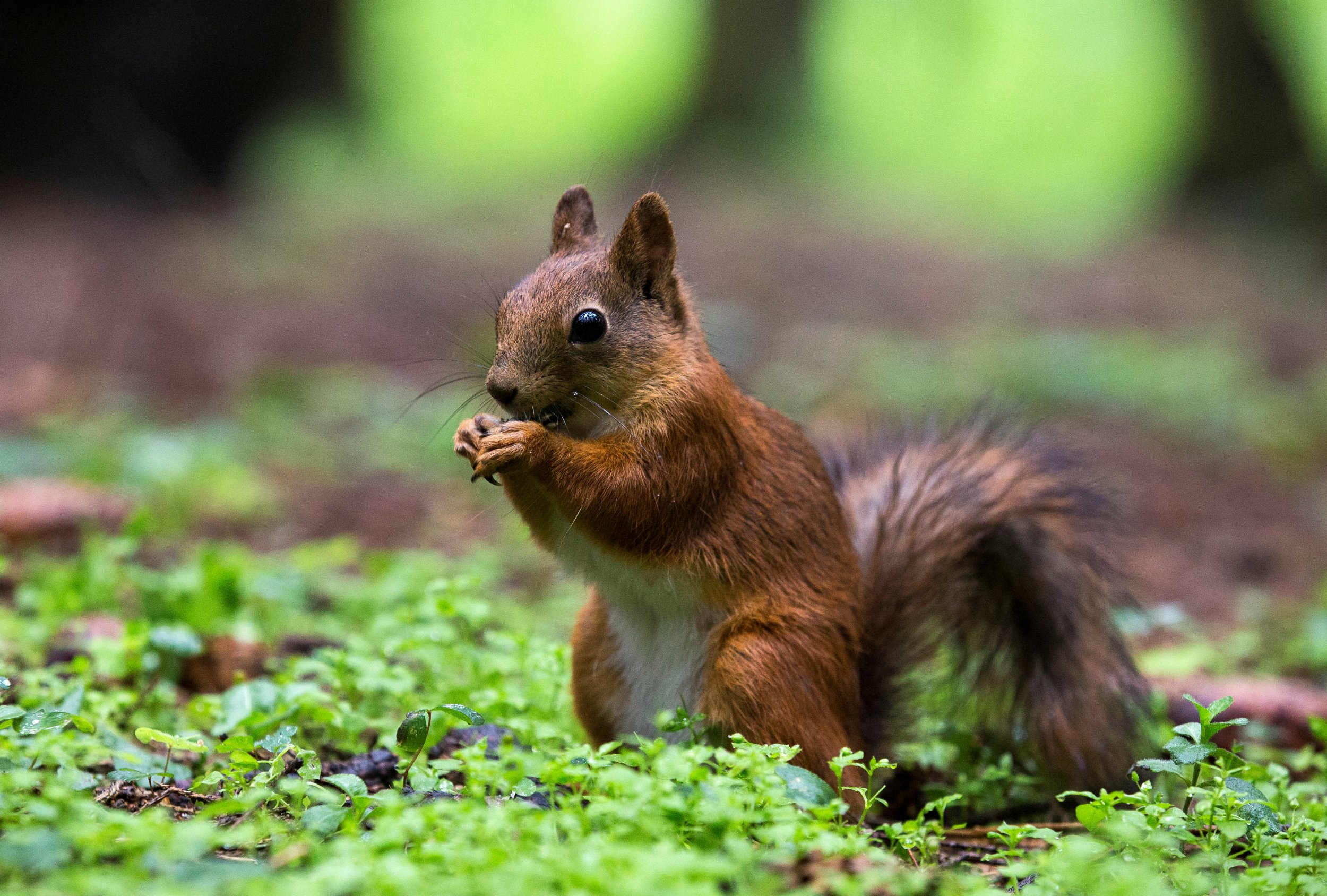 German police received a call on Thursday from a man who said a baby squirrel was chasing him.
The squirrel was still chasing when police arrived at the scene in the southwestern city of Karlsruhe. But the squirrel eventually stopped the chase and fell asleep. It was most likely looking for a new home after being separated from its mother, reported The Guardian.
This isn't the first run-in mankind has had with a squirrel.
A group of six squirrels attacked a 3-year-old boy in Cornwall, England, leaving him with a bloody hand after five bites, according to the BBC.
"He was feeding them as normal," said Sophie Renouf, the boy's mother. "One squirrel came up, and then all of a sudden six of them came out of the hedge."
A similar incident occurred when a squirrel attacked a baby after jumping into its stroller in Colorado in June of this year.
"It was like it hunted her down," said the baby's mother, Kari Elwell. "It was just the weirdest, most bizarre experience I've ever had with an animal."
Students at Indiana University-Purdue University Indianapolis were warned by campus officials to stop feeding squirrels due to reports of the animals becoming aggressive.
"If fed by humans often enough, they will stop foraging for food and will rely on humans," the university said. "Squirrels are wild animals and should be left alone to coexist in our community."
Squirrels can also be infected with salmonella, rabies and plague, the university mentioned.
A boy in Idaho was treated for plague in the state's first case in more than two decades.
A squirrel attacked five people within a week in New York's Prospect Park in July 2017. Officials recommended that the victims of the possibly rabid squirrel receive emergency medical attention as soon as possible, reported The New York Times.
The baby squirrel from Thursday's incident was named Karl-Freidrich after being taken in by police. It became their new mascot before being taken to a rescue clinic, according to a report from police.
"It was just a bit of fun," said police spokeswoman Christina Krenz. "The officers thought up a name that would suit the baby squirrel."
Krenz told The Guardian that "it often happens that squirrels which have lost their mothers look for a replacement and then focus their efforts on one person."