Police Say Rapper 'Donkey Cartel' Was the Charlotte Mall Shooter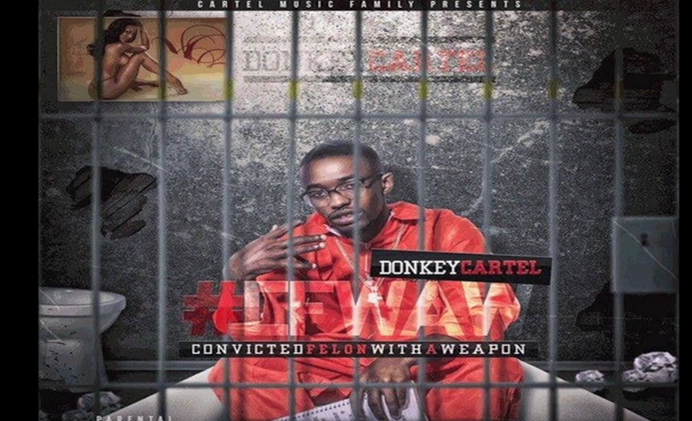 The police have identified the suspect of a shooting that ignited chaos at a busy mall in Charlotte, North Carolina, on Christmas Eve. According to local officials, 18-year-old Daquan Antonio Westbrook became involved in an altercation at Northlake Mall just after 2 p.m. on Thursday and shot another man before an off-duty police officer killed him.
Westbrook was a local rap star known to some as "Donkey Cartel" and also had an extensive criminal background. He had recently released his mixtape "Convicted Felon With a Weapon."
According to The Charlotte Observer, Westbrook's arrest record included incidents involving guns, drugs and violence.
Keith R. Trietley, a public affairs officer for the Charlotte-Mecklenburg Police Department, told reporters that officer Thomas Ferguson was at the mall when he heard multiple shots. Ferguson responded to the scene at Journeys, a shoe store franchise, and Westbrook pointed his firearm at him. At that point, the off-duty officer fired a fatal shot at Westbrook. The police pronounced him dead at the scene. Per police protocol, the authorities have placed Ferguson on paid administrative leave pending the outcome of the shooting investigation.
According to local reports, paramedics attended to the man shot by Westbrook who had sustained a leg injury leg. Officials also assisted another person having an asthma attack and a pregnant woman who had gone into labor.
The authorities are still investigating the details of the case, but said they were certain the incident was "not a random act of violence" and that both men knew each other.
"Preliminary evidence gathered on scene indicates that a group of subjects who had a history of feuding encountered each other inside the mall and got into an altercation which led to Mr. Westbrook shooting a firearm," Trietley said in a statement.
Police Say Rapper 'Donkey Cartel' Was the Charlotte Mall Shooter | U.S.