Police to Search Home of Artist Who Allowed Crumbleys to Stay in His Detroit Studio
Police will investigate the home of Andrzej Sikora, the 65-year-old artist who allowed James and Jennifer Crumbley, parents of Oxford High School shooting suspect Ethan Crumbley, to stay in his studio in Detroit, Michigan, while police were searching for them.
Local police deputies said they would search the artist's home after conducting an interview with him, according to Simon Shaykhet, a reporter with the Detroit-based news station WXYZ.
Sikora's attorney, Clarence Dass, has said that the artist didn't realize that police were searching for the parental pair when he allowed them to stay in his studio Friday evening.
Police apprehended the parental duo at 2 a.m. Saturday. Someone tipped authorities off to their presence at the studio. They were reportedly staying in the studio's basement.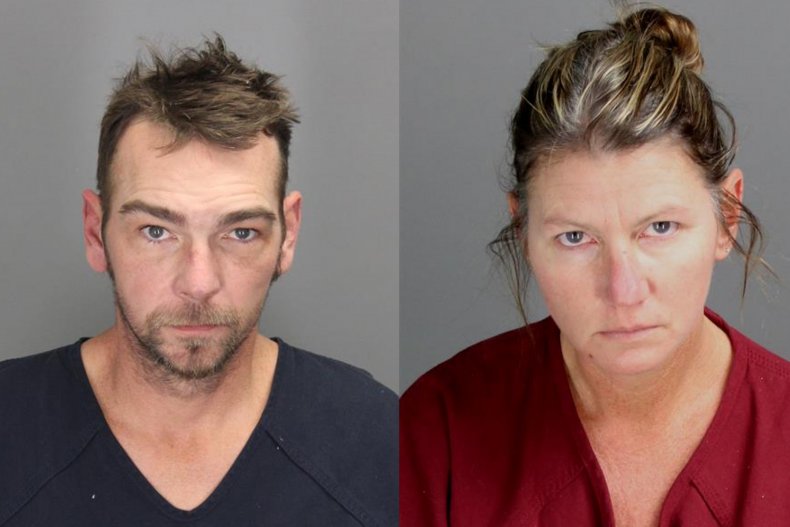 Police charged the couple with four counts of involuntary manslaughter after their son Ethan Crumbley allegedly shot four students dead at Oxford High School on Nov. 30, in Oxford, Michigan. The couple have pleaded not guilty. They are each being held on a $500,000 bond.
Over the weekend, Sheriff Michael Bouchard and Detroit Police Chief James White said that Sikora could be charged if investigators conclude that he sought to help the couple evade police capture, FOX 2 Detroit reported.
Police have not charged Sikora. His lawyer said he "voluntarily contacted" authorities to provide more information about the couple and their stay at his place after hearing about their arrest.
"Andrzej Sikora is very concerned that he's even roped into this, but I do believe when all the evidence has panned out and all the facts are sorted through, there's not going to be evidence that he knowingly aided and abetted or harbored a fugitive. In fact, he was not in the loop," Dass said, according to local station WJBK-TV.
"The minute he did find that out, he went without an attorney to the Detroit Police Department and told them everything," Dass said.
The Crumbleys' attorney said that the couple had intended on turning themselves in to authorities. He also said that they had left town, not to evade police capture, but because they had received threats after their son was named as a suspect in the deadly school shooting. The shooting also injured seven students.
The parents were called into their son's school on the day of the shooting and alerted about a drawing he had allegedly made, which showed a gun and bloody figure. Police say that Crumbley's parents purchased him the gun used in the school shooting, but they didn't inquire about its whereabouts when it went missing.
Oakland County Prosecutor Karen McDonald said the parents, as gun owners, had a "duty to make sure that you don't give access to this deadly weapon to somebody that you have reason to believe is going to harm someone."