Police Search for 'Mad Pooper' Jogger Turning Neighborhood Lawns Into a Public Bathroom in Colorado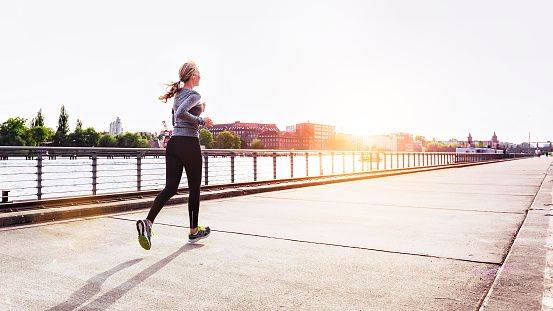 Police were searching for a Colorado woman who has been repeatedly defecating in a neighborhood while out jogging, CBS Denver reported.
One Colorado family said they want the woman to stop relieving herself in their neighborhood and right outside their home. Cathy Budde told KKTV her kids caught the woman jogger ""mid-squat, pants down and unashamed." "They are like, 'There's a lady taking a poop!' So I come outside, and I'm like... 'are you serious?'" Budde said. "'Are you really taking a poop right here in front of my kids!?' She's like, 'Yeah, sorry!'"
The family said the runner with the runs has defecated near their home once a week for the last seven weeks. They have dubbed "The Mad Pooper." Budde told KKTV that she cannot help but laugh at the whole situation.
"Two other times we've caught her—caught her yesterday—she changed up her time a little because she knew I was watching," said Budde.
In an effort to stop the woman from dumping and running, Budde said she had posted signs outside of her home begging the jogger to stop the heinous act. It hasn't worked.
"I put a sign on the wall that's like 'please, I'm begging you, please stop. "She ran by it like 15 times yesterday, and she still pooped," Budde said.
Budde and her family members cannot seem to figure out why the woman has continued to relieve herself even after she had been caught.
"There's plenty of public restrooms less than a block away from where she's targeting. This is intentional," Budde said.
In an effort to help flush this out, the Colorado Springs Police Department have gotten involved. They said they were disgusted by the situation and said the woman could face charges of indecent exposure and public defecation.
"It's abnormal, it's not something I've seen in my career," Sgt. Johnathan Sharketti told CBS Denver. "For someone to repeatedly do such a thing, it's uncharted territory for me."
This has not been a first time a serial pooper has put a community down in the dumps. Last August, a town in Virginia had to track down an unusual and unsanitary vandal who was defecating at a popular park. According to the Arlington County Department of Parks and Recreation, they said they found human feces four or five times over a few months. Officials said the person responsible for the act hid their poop inside of a shirt or piece of clothing, and if a bystander picked it up, they got a nasty surprise.