Police Search for Thief Who 'Blew Himself Up' Along With ATM He Was Trying to Rob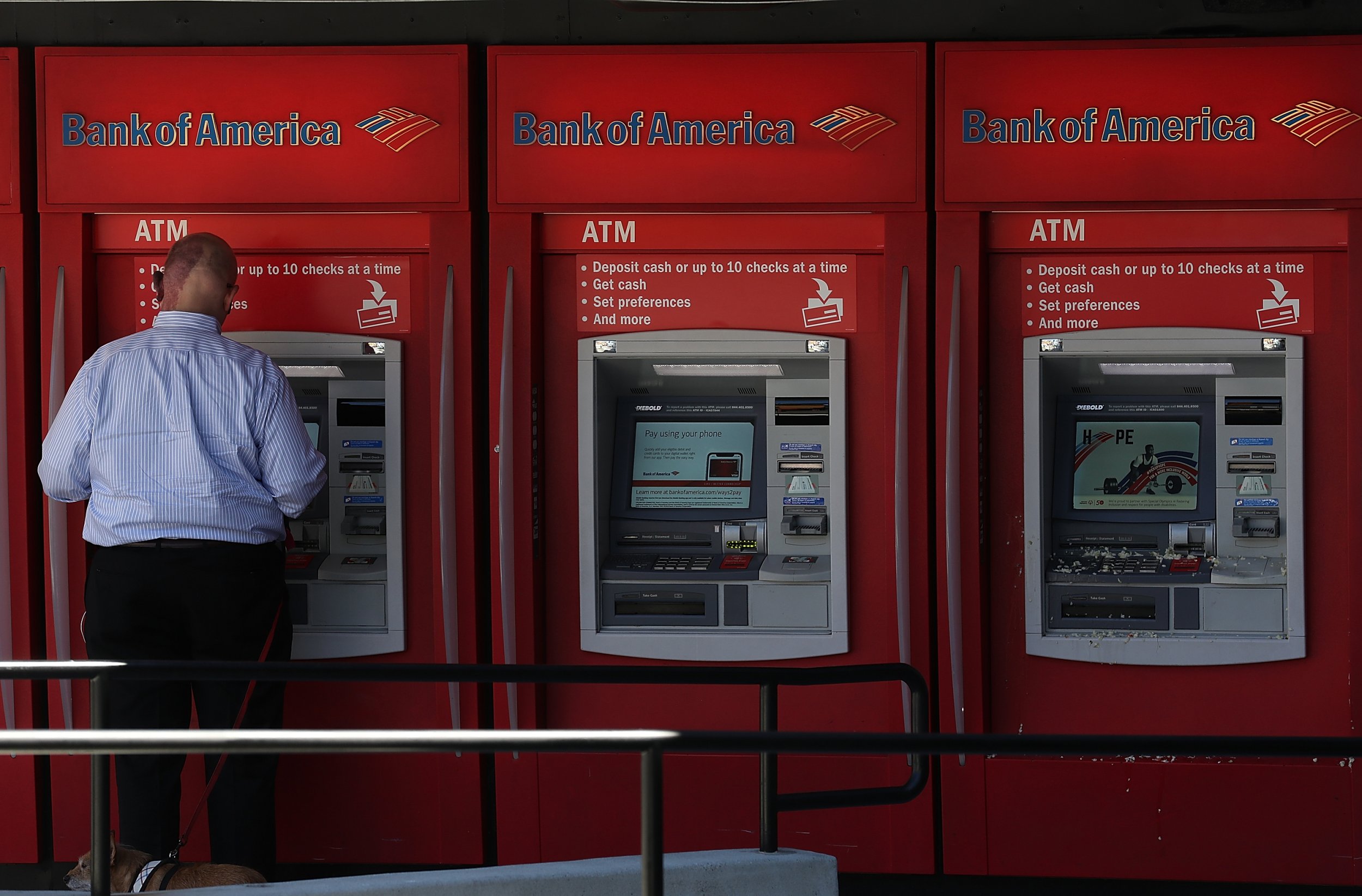 British police are searching for a gang of thieves who tried to rob an ATM by blowing it up, possibly injuring one of the plotters in the attempt.
The would-be crooks targeted a machine in Liverpool at around 11:50 p.m. local time Monday, according to local police. Nearby residents were woken by a loud explosion, the BBC reported, but no bystanders were injured.
Surrounding businesses and a nearby bus stop, however, suffered extensive damage in the blast, which is believed to have been caused using gas canisters.
According to the local Echo newspaper, one of the thieves may have also been seriously injured. Paul Fleming, 46, who lives close to the scene of the crime, told the newspaper his partner Amanda, 43, had seen a man staggering away from the wreckage and into a nearby waiting car, which then sped away.
"There was this huge boom, the house was vibrating, physically vibrating. I said 'what the hell's that,' and Amanda went out straight away," Fleming explained. "When I got there she said, 'There's a car just up there,' and with a screech of wheels it took off up the road."
Gas canisters left nearby were seized as evidence, police explained, suggesting this was the method used to destroy the ATM and access the cash inside.
"It was chaos, all the alarms were going off," Fleming added. "The cash machine was in pieces, there were bits everywhere."
Police are appealing for any witnesses or those with CCTV footage related to the incident to come forward and assist with the investigation.
Detective Inspector Paul Speight said: "Our investigation is in its very early stages and it appears that thankfully nobody was hurt. However, this is an extremely dangerous way to target any premises, which clearly put members of the public at risk."
He continued: "The damage and inconvenience to the businesses nearby is also significant, and we have shown before in successful operations that we will use all available means to identify and bring to justice those identified."
Local councilor Andrew Makinson tweeted it was: "Outrageous that anyone could attempt something so stupid in a residential area. We're so lucky that there were no serious injuries, or worse."
Marc Terry, the international managing director Cardtronics, which operates the destroyed ATM, warned that Monday's attack was the latest in a spate of violent cash machine robberies. Terry said such crimes are "depriving local communities of basic financial services."