Police Search for White Woman Who Threw Bottle, Yelled N-Word at Black Woman Jogging
The Hate Crimes Unit of the New York Police Department is searching for a white female captured on camera throwing a glass bottle and screaming the n-word at a black jogger.
The incident occurred at noon on Monday, August 17 while Black 37-year-old jogger Tiffany Johnson crossed the northeast corner of 53rd Place and Broadway in Woodside, Queens, a neighborhood between Astoria and Jackson Heights.
At the time, a white woman—described by the NYPD as "40's, light complexion, approximately 5'5" tall, weighing 160 lbs., with blue eyes and long blonde hair"—threw a glass bottle at Johnson's feet and then proceeded to yell racial slurs at her.
According to Johnson, the woman yelled, "Get out of here! Go back to Africa, [n-word]." Though Johnson briefly stopped to engage the woman, she continued to run away as the woman allegedly pursued her onto the next block.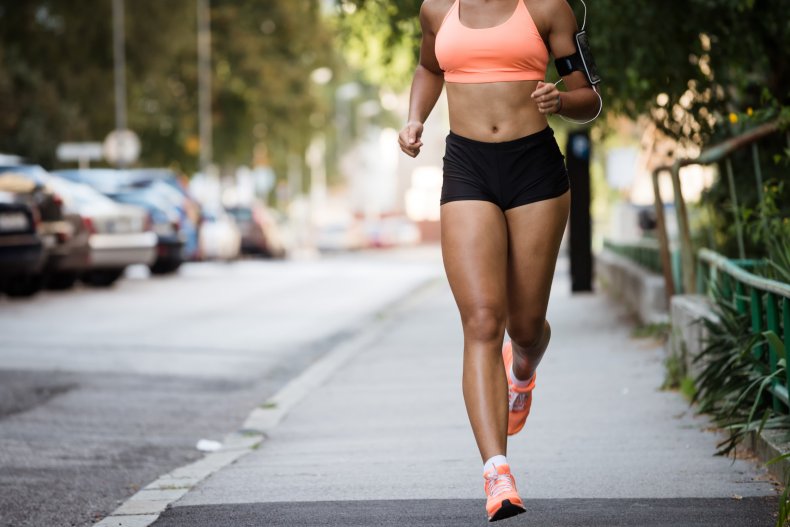 Johnson told ABC 7 NY that although some nearby people tried to tell the white woman to leave her alone, Johnson feared the encounter would escalate, partly because of the adrenaline pumping through her own body.
Unbeknownst to both women, someone had recorded the incident. Johnson saw video footage of the incident on social media a few days ago and then contacted police since she now had proof of the attack.
In a public Facebook post, Johnson wrote, "Racism is truly real and alive even in a diverse area like Astoria/Woodside Queens, NY.... I was jogging in 98 degree weather minding my business.... As a black woman I'm always cautious bc i know that the color of my skin is triggering for certain people."
"Racism is being perceived as a threat due to the color of my skin.... whether jogging or bbq or walking in a hoodie, somehow a human being whose skin color is brown is a threat, therefore force and violence is okay," she continued. "And however we react in response is somehow problematic."
The NYPD has asked anyone with information to call the Crime Stoppers Hotline at 1-800-577-TIPS (8477) or for Spanish, 1-888-57-PISTA (74782). The NYPD told Newsweek that no suspects have been arrested as of Thursday evening.
This video-recorded incident is just the most recent one to go viral in New York City.
In May, a white woman named Amy Cooper was caught on camera calling the police on a Black man named Christian Cooper (no relation) after he asked her to put her dog on a leash as required by Central Park rules. Upon seeing video of the incident New York City Mayor Bill de Blasio called the woman's reaction "racism, plain and simple."