Police Searching for 3-Year-Old Lina Sardar Khil, Missing from Texas Playground
San Antonio police officers are searching for missing 3-year-old Lina Sardar Khil who suddenly disappeared from a playground two days ago.
An AMBER Alert was issued Monday night for Khil, who was last seen sometime between 4 p.m. and 5 p.m. at a playground located inside a gated apartment complex where the family was staying.
San Antonio Police Chief William McManus said in a press conference that Lina's mother was with her at the playground and left for a short period of time. When she returned Lina was missing.
Lina's father, Riaz Sardar Khil told KENS that his wife was watching Lina at the playground when the girl walked over to a nearby path and vanished. His wife believed that Lina might have returned to their apartment at the Villas Del Cabo complex, but she did not.
Police aren't certain if Lina wandered off or was kidnapped, but Lina's parents believe she was abducted. Police have not declared this case as an abduction but are investigating 24 hours a day because of the "suspicious nature of the disappearance," the Houston Chronicle reported.
McManus said several other children and adults were at the playground during the disappearance. Police are trying to identify them, News4 San Antonio reported.
"We have every available asset in the police department working on this case right now," McManus said. Several agencies, including the FBI are aiding in the search for the missing child, News4 San Antonio reported.
Police officers were going door to door to about 300 apartments in the complex looking for the missing girl.
Police officers were also checking cars, dumpsters, recording license plates and looking for video to see if there's any leads on where Lina might have gone, KSAT reported.
"We are not stopping at the end of a shift. This will be continuous," until Lina is found, McManus said. "We're not waiting for others. We have a command bus. We will do this for the long haul if necessary."
Police say she is 4 feet tall, weighs 55 pounds and had her brown hair in a shoulder-length ponytail. She was last seen wearing a black jacket, red dress and black shoes.
Police believe she could be in grave or immediate danger, KSAT reported.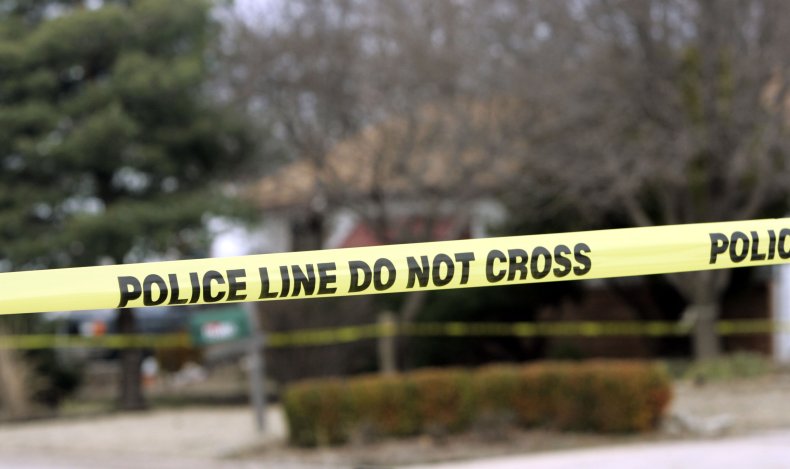 The family moved to the U.S. in 2019 from Afghanistan after fleeing from "threats that were posed to us," Lina's father, Riaz Sardar Khil, told San Antonio TV station KENS.
The child's father told the TV station that the family initially thought Lina may have left the playground with another Afghan family but now believes she may have been abducted.
"During our entire lives we have not been as saddened as we were yesterday and today," Khil told the TV station Tuesday, speaking through a translator.
The Associated Press contributed to this report.