Masked Men Ambushed, Robbed Dominatrix at NYC Hotel, Police Searching for Suspects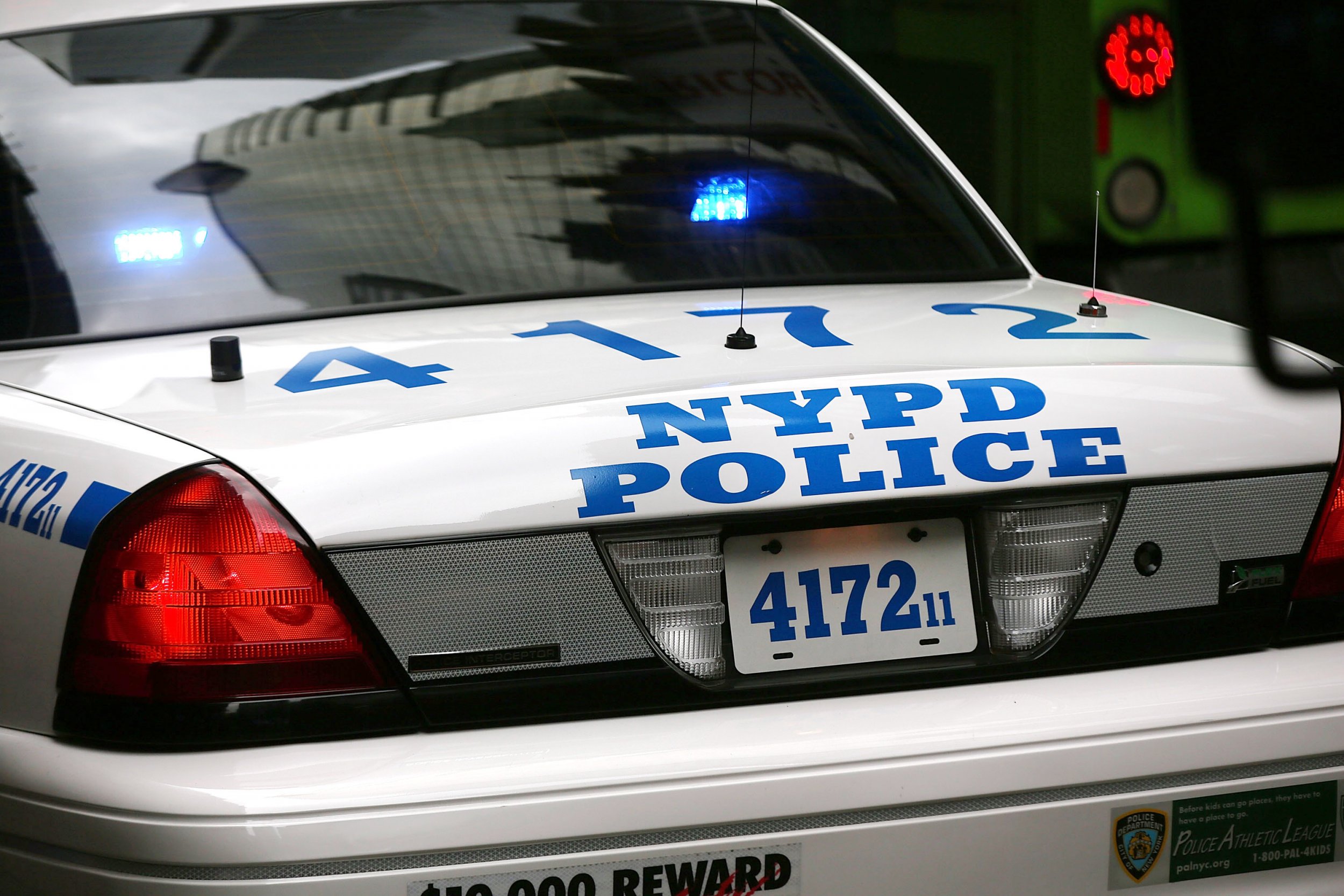 Police in New York City are searching for four masked men who allegedly ambushed a dominatrix at a Queens hotel, tied her up and stole her iPhone and money.
Authorities said the men knocked on a door at the Ramada Inn on Crescent Street in Long Island City on Monday. The men pushed their way in when the 27-year-old woman opened the door.
The victim allegedly received a call from an unknown number she believed was a client. She opened the hotel door expecting her client but was instead ambushed by the men, who were wearing black hooded sweatshirts or jackets, WNBC reported.
The men tied her up with duct tape at gunpoint and took off with an iPhone, cash, debit card and driver's license. They also stole $4,000 worth of sex toys, authorities said.
The woman was treated for minor injuries at a hospital before being released.
Surveillance video captured the group without their masks before the attack. The first suspect was described as being in his 30s with a beard. He was wearing a black hat, black hooded sweatshirt, black pants and dark colored shoes, WABC reported.
The second suspect was also in 30s with a beard, but was wearing a grey hat, black coat, black sweatshirt, black pants and grey sneakers. A third suspect was described as being a heavy set man in his 30s with glasses. The third man was wearing a black hooded sweatshirt, black pants and dark colored shoes.
The final suspect was also believed to be in his 30s, with slim build and a mustache. He was seen wearing a black hooded jacket, dark green pants and black shoes.
Police in Florida are also on the lookout for three masked men in a separate incident in Orange County. Three masked gunmen attempted to handcuff a man during a home invasion on Friday. Deputies are searching for the men, who drove away in what was believed to be a gray KIA, WKMG-TV reported.
Authorities in New York ask that anyone with information call the NYPD's Crime Stoppers Hotline at 1-800-577-TIPS (8477) or 1-888-57-PISTA (74782) for Spanish. Information can also be submitted on the Crimes Stoppers website at www.NYPDCrimeStoppers.com or by texting 274637 (CRIMES) and then entering TIP577. All tips are confidential.