Police Seek 14-Year-Old Accused of Fatally Shooting 3 People at Texas Convenience Store
Law enforcement officials in Texas said Wednesday afternoon that they are searching for a teenager believed to be responsible for carrying out a shooting at a convenience store in Garland on Sunday.
Three teenagers ages 14, 16 and 17 died in the shooting, and a 15-year-old was injured, according to Garland police.
Officers previously took a 14-year-old into custody on Monday in connection with the shooting. That teenager, who has not been publicly named, was identified as a person of interest in the case as of Wednesday, according to police.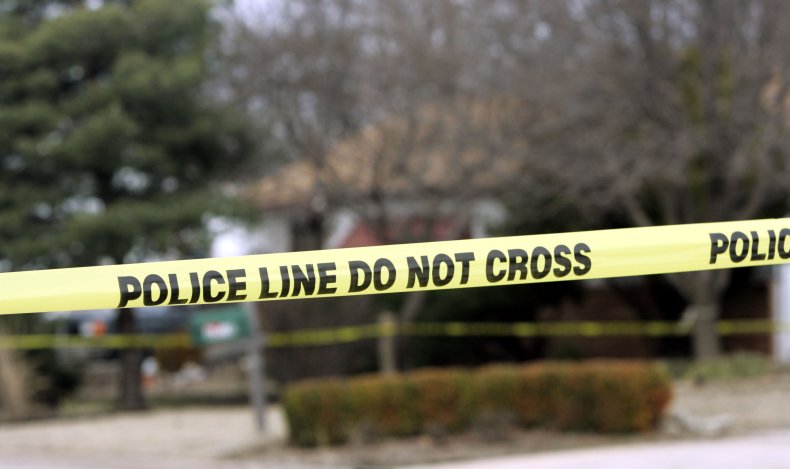 Another 14-year-old was identified by Garland police Wednesday afternoon as the suspected shooter. Authorities said detectives "have discovered evidence" allegedly linking the teen to the shooting, which occurred shortly after 7:30 p.m. local time inside a convenience store located along West Walnut Street.
Police issued a directive for officers to arrest the teen once he is located and said detectives have reason to believe that he "is actively evading capture" with help from the public needed to assist officers in bringing him into custody. The teen was "considered armed and dangerous" at the time of the Garland Police Department's Wednesday afternoon news release.
Police said on Sunday that all four of the individuals who were shot were inside the convenience store at the time the shooting began. Officers said they obtained surveillance footage that showed a male get out of a white Dodge four-door pickup truck just outside, open the doors of the store and begin firing a weapon inside.
"The male suspect is then seen getting back in the white truck on the passenger side and the truck fleeing at a high rate of speed," police said Sunday.
On Tuesday, Garland police said they arrested a 33-year-old man in connection with the shooting. The man, who was identified as Richard Acosta Jr., was allegedly driving the vehicle that was seen in the footage obtained by police.
Acosta turned himself in to police on Monday and was facing capital murder charges with bond set at $1 million, police said.
"The shooting appears to be in retaliation from a previous disturbance, and was believed to be a targeted attack on one or more of the persons inside the store," police said Tuesday.
On Wednesday, Garland police said detectives found information that "shows that the driver of the truck, Richard Acosta, who previously turned himself in, is the father of the shooter" police were searching for.
Individuals who believe they have information on the shooting or on the teen's whereabouts were encouraged to contact the Garland Police Department or share tips with Garland Crime Stoppers.