Colorado Lake Christine Fire: Police Seek Pair for Allegedly Starting Fire by Firing Tracer Bullets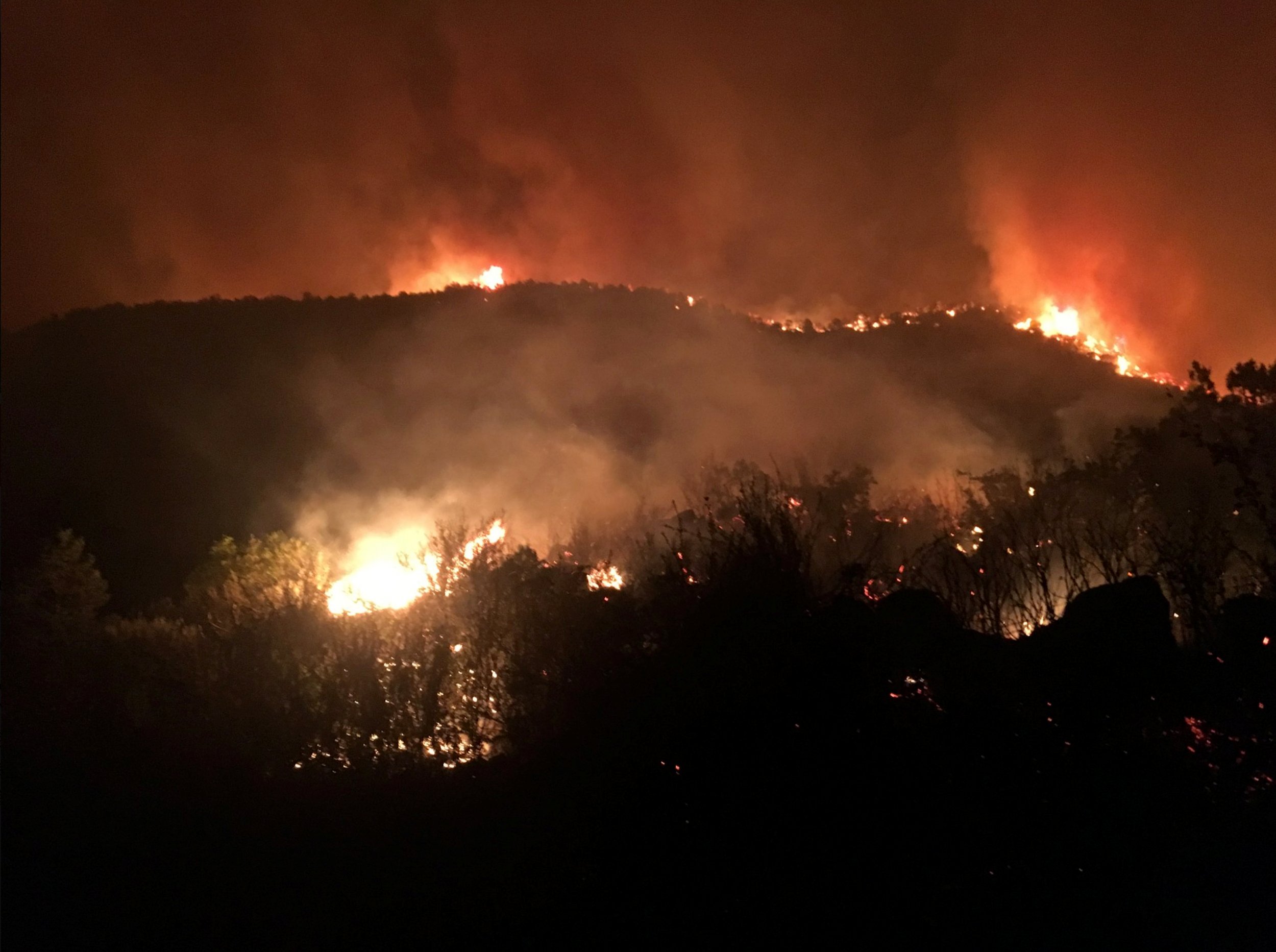 An arrest warrant was issued for two people on fourth-degree arson charges in connection with the Lake Christine Fire in Colorado.
Police said the fire, which started last week, was sparked by two people shooting tracer rounds at a firing range. District Attorney Bruce Brown told Newsweek that the pair sought, Richard Karl Miller, 23, and Allison Sarah Marcus, 22, cooperated with an initial summons on misdemeanor charges and that he expects them to surrender by week's end. The warrant was first issued Friday and comes with a $7,500 scheduled bond.
The pair did not appear to be in custody as of Monday afternoon. The arson charges carry a sentence of up to six years in prison.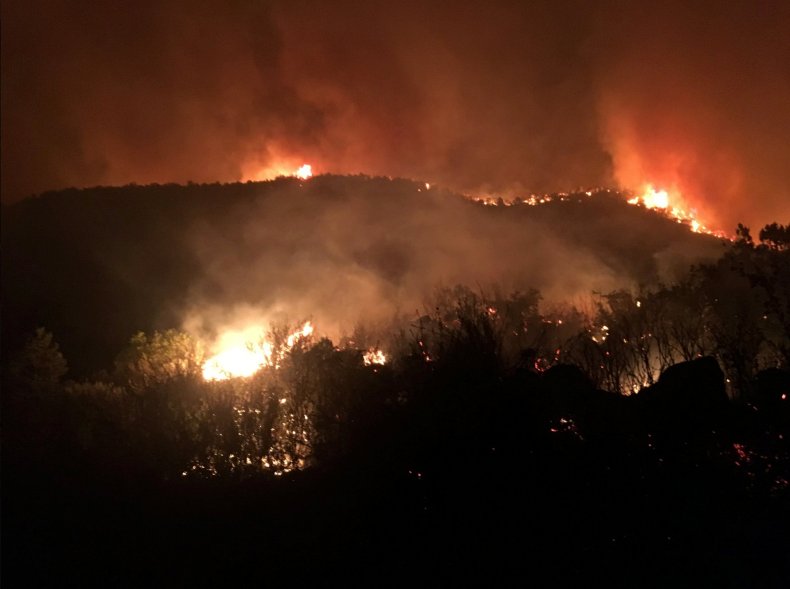 Tracer rounds are bullets that light up with a small charge as they are fired. The munitions were banned in the area due to ongoing fire restrictions because of dry conditions.
Colorado Governor John Hickenlooper, Senator Cory Gardner and Representative Scott Tipton visited the command center near the Lake Christine Fire Friday. Hickenlooper said that there would be an investigation into the bullets used at the state firing range, according to the Associated Press. The politicians, along with state and local officials, surveyed the damage from the blaze, one of several that raged in Colorado. The fire had forced close to 2,000 people out of their homes, according to the Glenwood Springs Post Independent.
The fire, which began near the Basalt, Colorado, firing range, had consumed nearly 6,000 acres of land and burned three homes. The Eagle County Sheriff's office Monday reported that the blaze was around 30 percent contained. The sheriff's office said 583 personnel were involved in fighting the fire, at least one of whom was injured, according to The Aspen Times.
The sheriff's office said that hot spots on the southern and western perimeters of the fire were being "mopped up," but that the smoke would continue to be visible as the fire's northern perimeter burned.
"The northern end of the fire is still uncontained and located in steep, rugged terrain; the fire will likely continue to spread in that direction for some time," the sheriff's department said in a press release.
Authorities began to ease evacuation orders in the area Monday.
Several other large fires also raged in Colorado this week. The Spring Creek Fire burned over 100,000 acres in the southern part of the state, while the Divide Fire scorched nearly 20,000 acres and the Weston Pass fire burned just over 13,000 acres, according to The Denver Post.
Colorado Lake Christine Fire: Police Seek Pair for Allegedly Starting Fire by Firing Tracer Bullets | U.S.