Police Seize WWII Tank from Gun-Hoarding Crocodile Owner After He Ran Over Children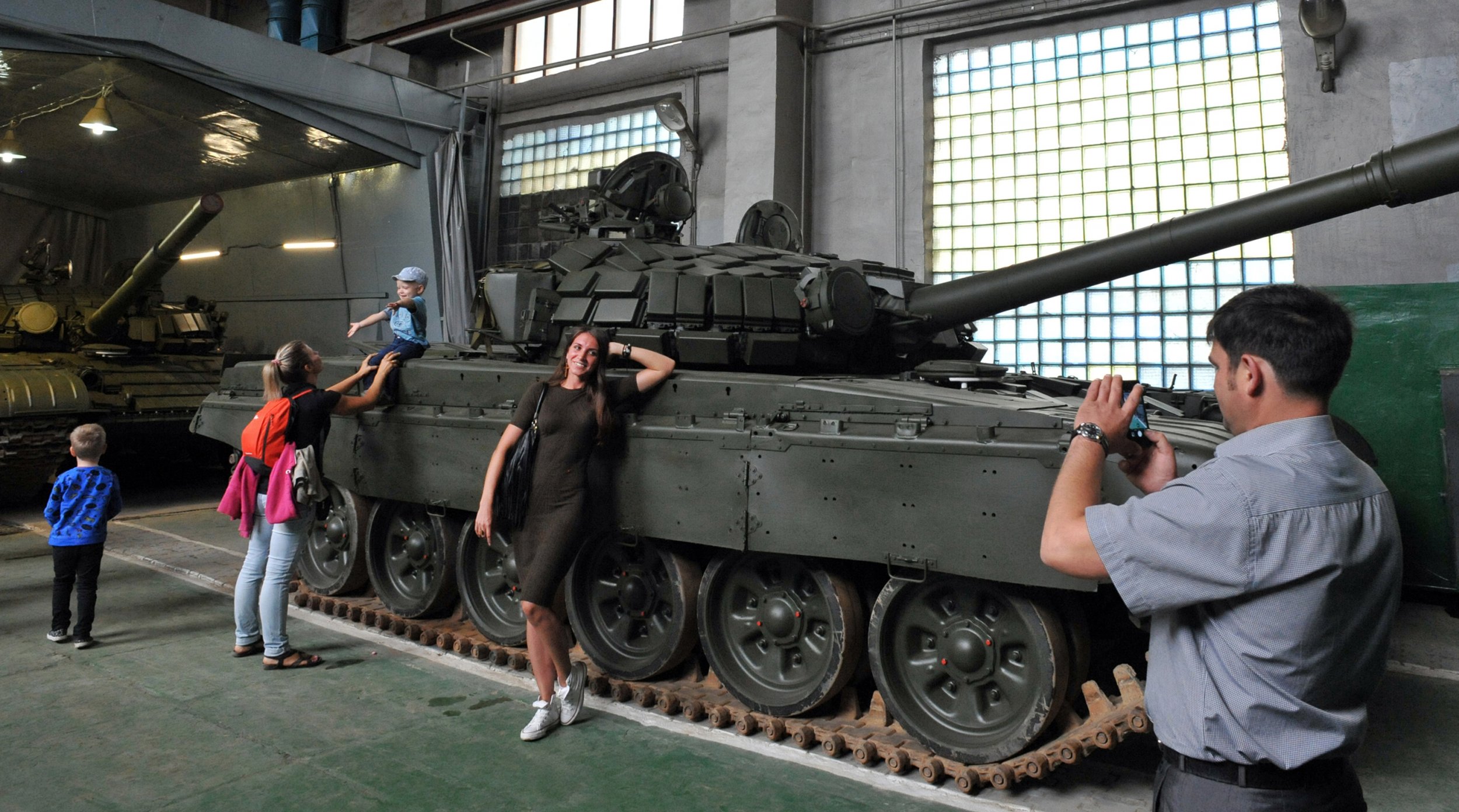 Russian authorities have confiscated a World War II tank from the head of a "military-patriotic" organization after he ran himself and two children over with it.
The incident took place on the St. Petersburg waterfront, where Pavel Baranenko, the proud owner of a Soviet T-60 tank, offered beachside rides for 300 rubles ($4.40), according to investigators. After taking two customers aboard in late April, Baranenko hit a snag and fell from the vehicle as his two customers tumbled over the front.
"The court has ruled to confiscate and transfer in the possession of the Russian Federation, the T-60 tank, which is in the possession of the accused," said a statement from the joint press service of St. Petersburg's courts, state news agency RIA Novosti reported on Thursday.
Footage of the incident taken by multiple witnesses on the beach shows the passengers struggling to keep their balance as the tank cleared a large, sandy bump. The bounce of the landing T-60 then seemingly sent the riders tumbling into the path of the tank. Everyone involved in the incident survived without suffering life threatening harm. Both of the passengers were apparently minors, aged 15 and 10, and they sustained various degrees of injury, according to the court statement.
Baranenko was charged with operating the equipment without proper regard to safety, however he will not face jail time as the two passengers agreed to drop charges, settling out of court. The tank operator will only be punished for an administrative offense.
The beach incident is not his first run-in with the law as police raided his home in January. At the time, authorities found sniper rifles, artillery and grenade launcher ammunition, around a hundred 7.6 millimeter rounds, 40 Kalashnikov machine gun replicas and an adult crocodile.
The nearly six tonne T-60 began and ended production during the course of World War II, replacing the Soviet Union's obsolete light tank fleet in 1941 and quickly suffering difficulties on the battlefield.
Profiling the vehicle, Russia's arms industry newspaper Voenno-Promyshlennyi Kurier called the T-60 a "suicide tank," adding that "it rarely survived a single attack," but adding that due to the huge number of casualties the model suffered during the war, surviving examples are a rarity today.
"The last major operation, in which the T-60 tank was used, was the the relief of the siege of Leningrad in January 1944," according to the paper, by which point, the vehicle was already out of production.