Police Shoot Man On Deadly Forklift Rampage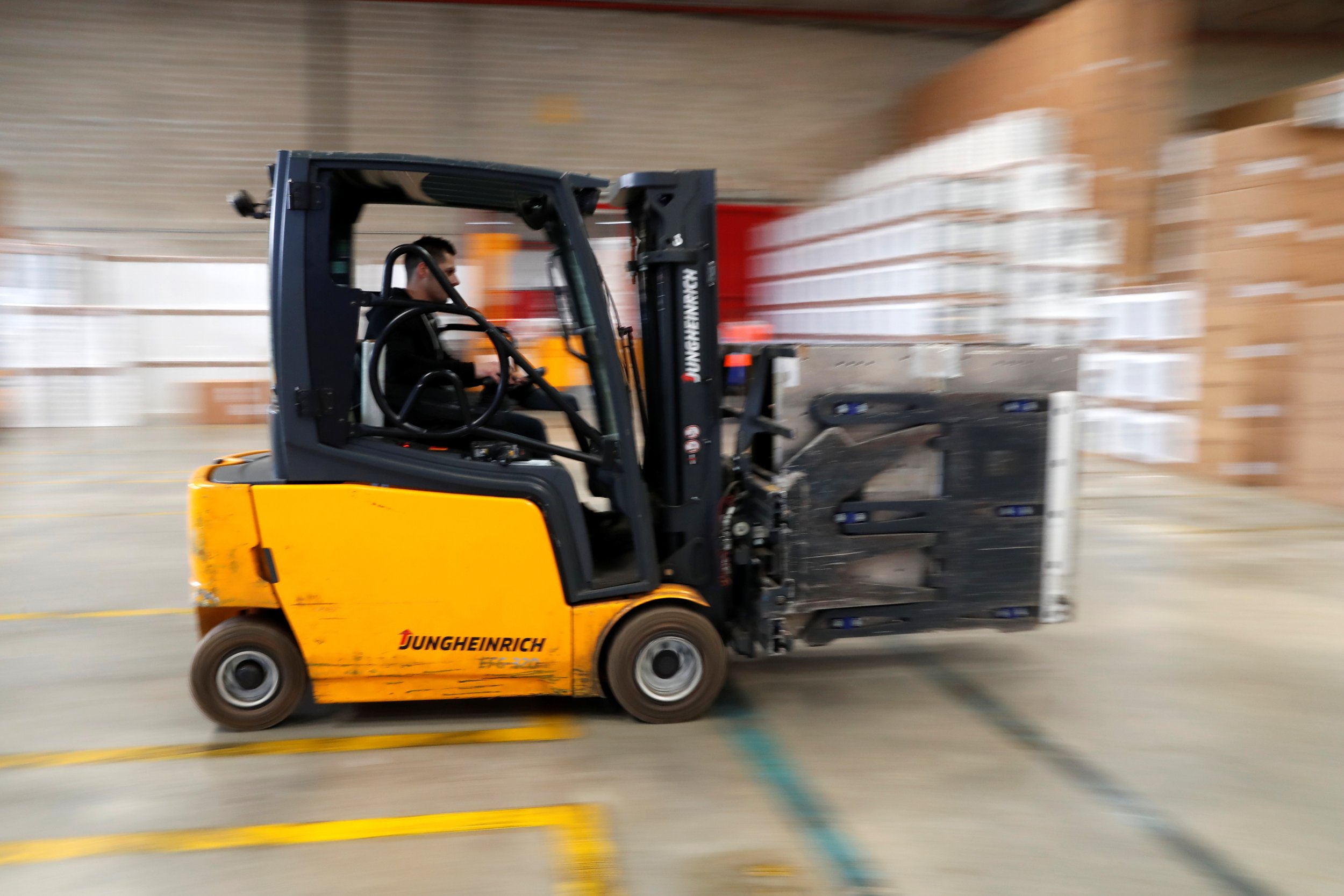 The early-morning rush hour in the eastern Chinese city of Yantai become a scene of carnage Monday as a man went on a rampage with a forklift truck.
Police eventually shot the man dead after he killed one bystander and injured at least 10 others in the coastal city, which is some 320 miles southeast of Beijing, the South China Morning Post reported.
The attack happened at around 7:20 a.m. close to a busy bus terminal near the center of the city. Police officers tried several different methods to stop the vehicle before resorting to lethal force. Local authorities said the decision was taken to "protect the safety of the people and their property."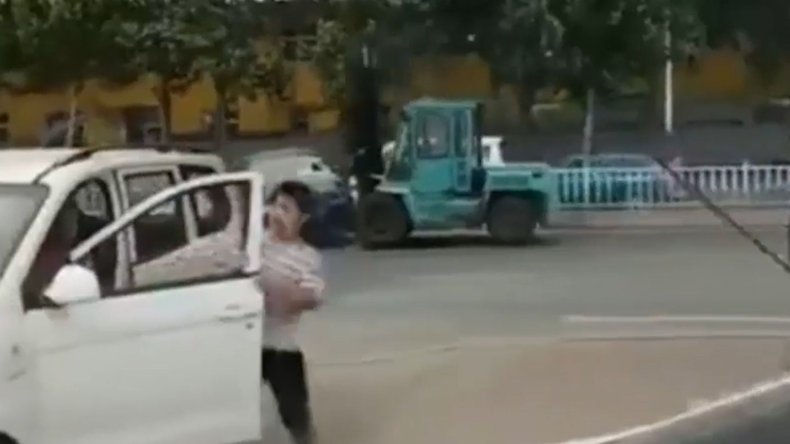 The driver was identified as 45-year-old Wang Zhihua, originally from the northeastern city of Suihua. Police have not provided any more details on his background or a possible motive for the attack.
Video footage captured by onlookers showed Wang crashing his blue forklift into cars and pushing them along the road. One car was lifted into the air and carried around 55 yards before being smashed down on a row of parked vehicles. Other drivers could be seen frantically trying to get out of Wang's way as he careered down the street.
A pedestrian attempted to stop the destruction by throwing stones at Wang, but the out-of-control forklift continued until police opened fire. At least five shots could be heard as officers shot Wang dead.
According to a local business owner, who only gave his surname, Zhang, Wang's behavior was totally unexpected. The grocer told the Post that Wang had a "pretty good life" and "looked pretty normal when he came here with his wife to do his shopping." Wang and his wife had apparently been living in Yantai for 20 years, with no sign of trouble.
Zhang said the couple ran a forklift truck business with five or six vehicles and owned an apartment nearby. "The scene was horrifying," he said. The grocer speculated that Wang may have suffered "a mental lapse" before going on his rampage.
Another witness was working at a vehicle repair shop close to where the incident occurred. He said that at one point, the forklift ran into a police motorcycle, and the officer riding it leaped to safety just in time. The witness said police tried to talk to Wang, but he ignored them and continued to damage other cars and injure bystanders.
Police say the investigation into Wang's rampage is ongoing.