'We Only Shoot Black People': Georgia Police Lieutenant Under Investigation After Comment During DUI Stop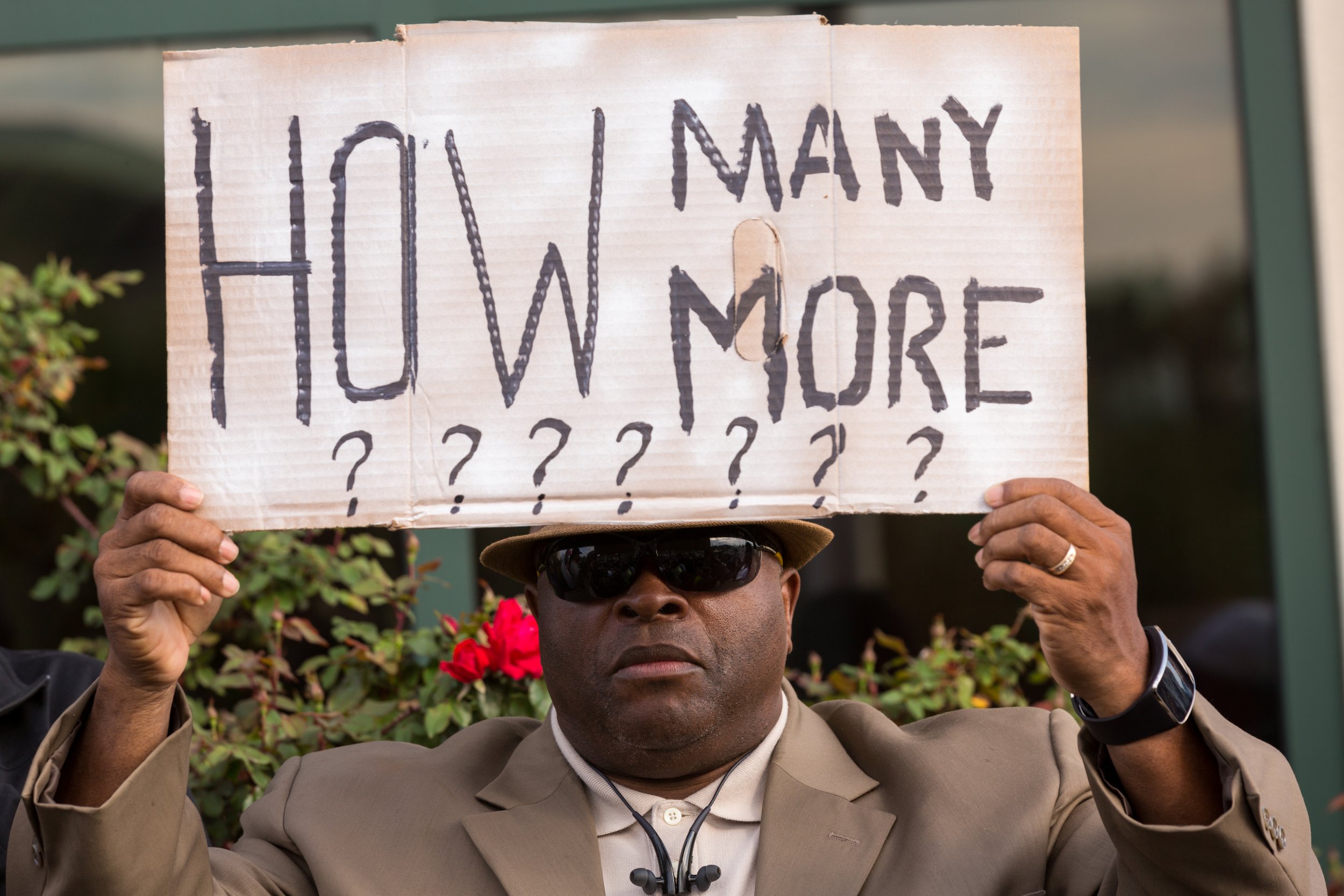 Georgia police have opened an internal investigation after dash-cam footage captured a police officer appearing to say to a nervous driver during a stop, "Remember, we only kill black people."
The footage, obtained by Channel 2 Action News, shows Lieutenant Greg Abbott of the Cobb County Police Department asking a driver to pick up her cellphone during a DUI stop in July 2016. The incident only came to light this week following an open-records request by the channel.
The female driver said she was hesitant to move her hands because she has "just seen way too many videos of cops…," suggesting that she may have been afraid of getting shot.
Abbott responded, "But you're not black. Remember, we only shoot black people. We only kill black people, right? All the videos you've seen, have you seen the black people get killed?"
Cobb County Police Chief Mike Register told Channel 2 that Abbott had been put on administrative duties pending the outcome of the investigation. "No matter what context it was said [in], it shouldn't have been said," said Register, who was not police chief at the time of the incident.
The attorney for the woman in the case, Suri Chadha Jimenez, said she thought the officer was being sarcastic but added that "it makes you cringe when you hear it" and called the comments "unacceptable."
Abbott's attorney Lance LoRusso said in a statement to Channel 2 that Abbott's comments "must be observed in their totality to understand their context."
"He was attempting to de-escalate a situation involving an uncooperative passenger. In context, his comments were clearly aimed at attempting to gain compliance by using the passenger's own statements and reasoning to avoid making an arrest," said LoRusso.
Related: Chicago cop guilty of shooting two black teenagers; Laquan McDonald trial to follow
In 2016, 963 people were shot and killed by police in the United States, according to a Washington Post database. Of those 465 (48 percent) were white, compared to 233 black people (24 percent). But according to the last U.S. census, white people make up around 62 percent of the population compared to the 13 percent who are African American.
A December 2016 study by Drexel University found that black people are 2.8 times more likely to die in encounters with police than white people and 1.7 times more likely than Hispanics.
In July 2016, a police officer fatally shot Philando Castile, a 32-year-old black man, during a traffic stop in Minnesota. Castile had told the officer, Jeronimo Yanez, that he was carrying a gun and was licensed to do so. Yanez shot Castile, claiming that he was reaching for his gun, but Castile's girlfriend claimed his was reaching for his ID.
Yanez was found not guilty of second-degree manslaughter in June, sparking protests.