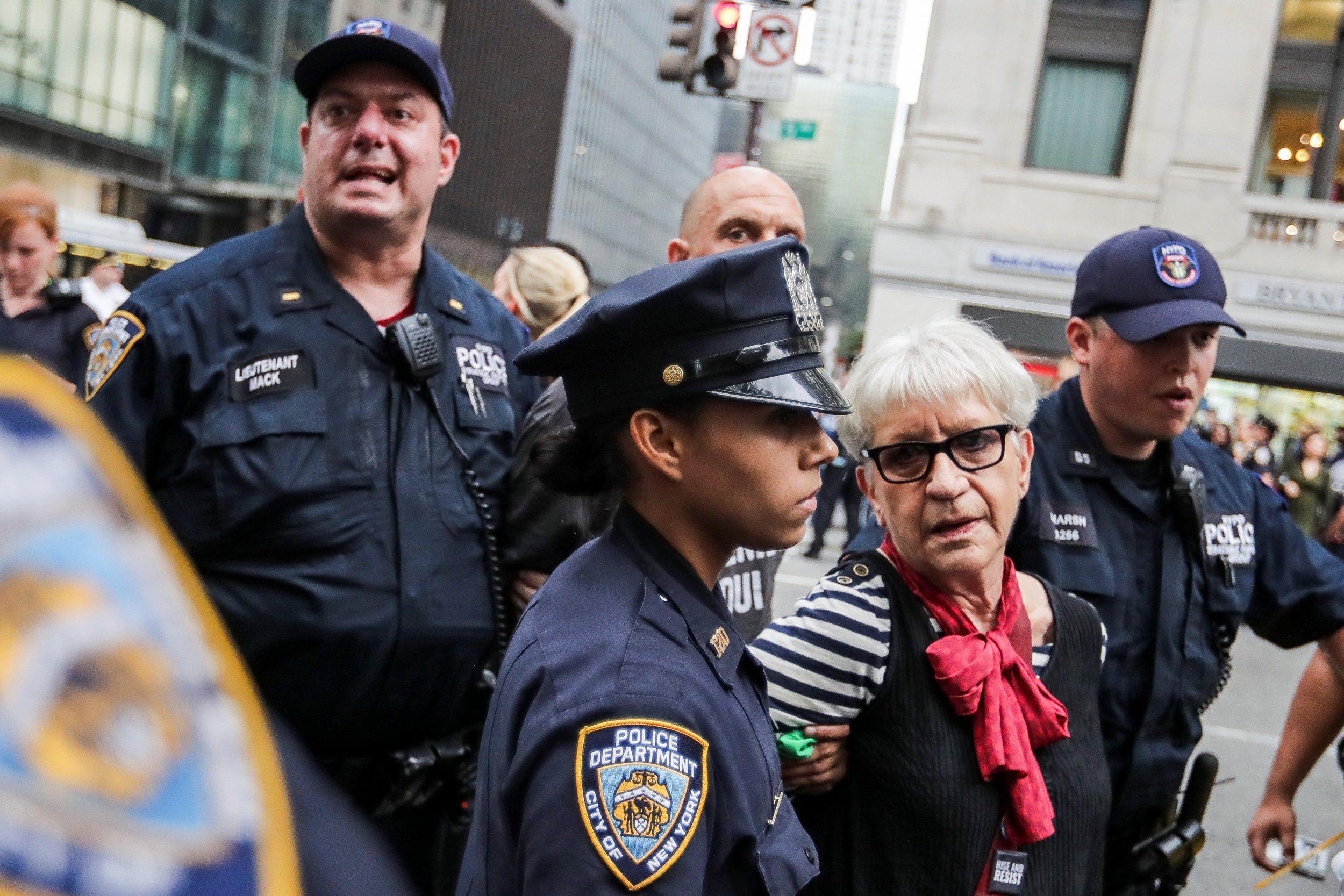 The family of the deaf man shot by an Oklahoma City police officer is calling for his arrest and for investigations to be raised to the state and federal levels.
Family members of Magdiel Sanchez called for Oklahoma State Bureau of Investigation and US Department of Justice to open separate investigations following his death in a statement released through their attorney.
The family is also accusing Oklahoma City police Chief Bill Citty of rushing to release the information before the investigation was complete in an effort to "taint the investigation in his officer's favor," the Boston Globe reports.
"'We are devastated by Magdiel's death and the fact it occurred at the hands of (Oklahoma City police) even though he was not a suspect for any crime, was not breaking any laws, and was standing in his own front yard with his trusted walking stick,'' the family said in the statement. ''It is truly unconscionable that a man in Magdiel's condition and circumstances would be killed by the very people who the community looks to for protection.''
On Tuesday night, police were responding to a hit-and-run call when they shot and killed 35-year-old Magdiel Sanchez after not obeying the officer's orders. Witnesses said they yelled to the officers "he can't hear you," but they could not hear them before they opened fire.
As awareness to mental health issues increases, over 2,700 police departments nationwide have included crisis intervention training to nonviolently calm individuals when placed in those situations. But, a majority of these programs do not address the millions of individuals who are deaf.
"If you think about it, these cops are trained to try and talk things out, but this man couldn't communicate with them, which in the officer's eyes makes it appear like a situation is escalating," Justin Ramsdell, a professor at George Mason University who specializes in police tactics with the mentally ill told Newsweek.
According to a study done by the Ruderman Family Foundation, anywhere from a third to half of those who were involved in police shootings from 2013 to 2015 were disabled. The foundation suggests there should be more training for officers when dealing with individuals who have any kind of disability.
"When we leave disability out of the conversation or only consider it as an individual medical problem, we miss the way in which disability intersects with other factors that often lead to police violence," the study says.
The Oklahoma City Police Department say that it's officers are trained in sign language, but it is unknown if the officers who shot Sanchez knew how to communicate with him through sign.