Officer Killed in California as Firearm-Related Police Deaths Rise 167 percent From 2017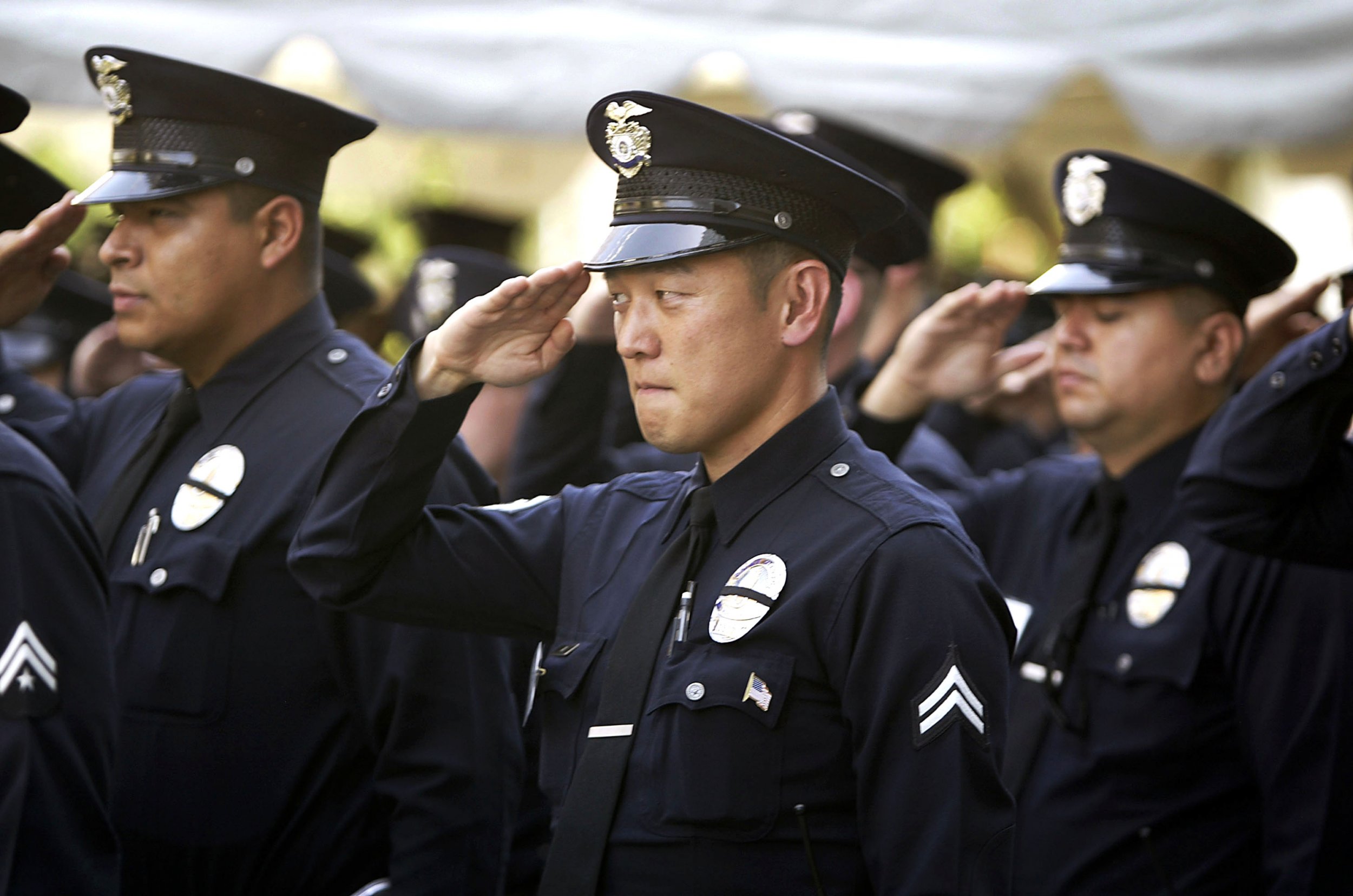 One police officer was killed and another was wounded during a Friday night shootout by a barricaded suspect in Pomona, California.
Nearly 75 officers responded to the scene, but were unable to immediately bring the two injured officers to safety because of active shooting. Eventually they were removed and brought to a local hospital where one was declared dead and other other in stable condition.
"It is with a heavy heart that I must report that one officer did not survive. The second officer is in stable condition," tweeted Pomona Police Chief Michael Olivieri early Saturday morning.
Local news footage showed a man lying on the ground while emergency medical technicians attempted to perform CPR on him.
The fallen officer was escorted by his Pomona and San Gabriel Valley colleagues from the Pomona Valley Hospital Medical Center to the Los Angeles Coroner's Office at 9 a.m., eastern.
Just before 10 p.m. neighbors reported hearing a series of gunshots on the 1400 block of South Palomares Street in Pomona. One officer was shot in the head, according to the Los Angeles Times.
Police have not released the officers' names and no arrests have been made thus far, but that hasn't stopped nearby police departments from tweeting out their support.
"We are so sorry to hear this horrible news. Our thoughts and prayers are with the officer's family, Pomona PD and friends," wrote Malibu Search and Rescue.
"Thoughts and prayers to you and Pomona PD," wrote the Vernon Valley Police Department.
President Donald Trump has called for the death penalty for anyone convicted of killing a police officer. "Anti-police sentiment is wrong and it's dangerous," he said during an FBI graduation ceremony in December, 2017. "Anyone who kills a police officer should get the death penalty."
This marks the 17th firearms-related police fatality of 2018, already up 167 percent from this time in 2017, according to the National Law Enforcement Officers Memorial Fund. 2017 saw a 50 year low in police fatalities.
Police officers have killed 233 people in America during the same period.