Shootings by Police Officers Probed in North Carolina, Oklahoma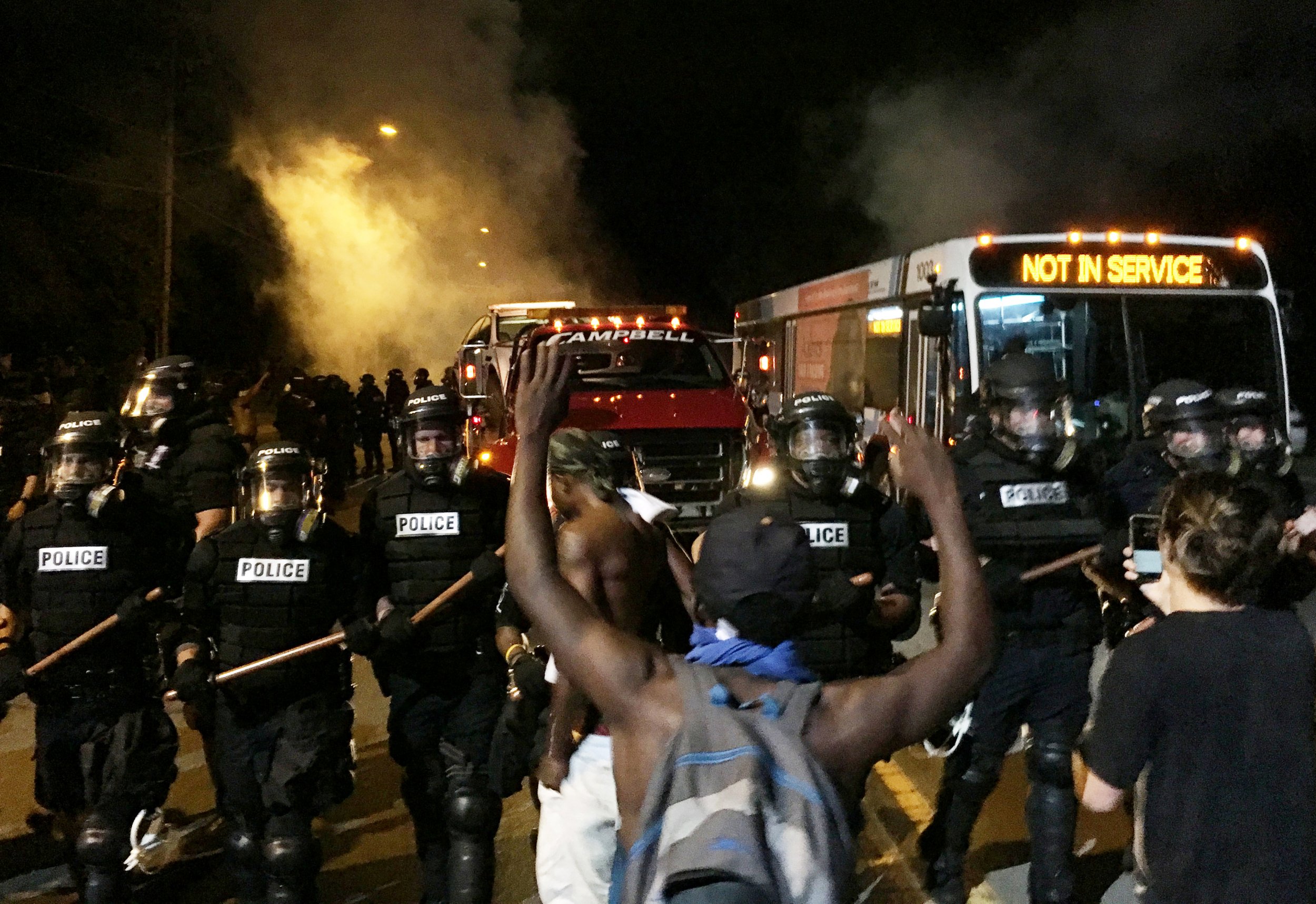 CHARLOTTE, N.C./TULSA,Okla. (Reuters) - Investigators on Wednesday were probing a pair of police shootings of black men in North Carolina and Oklahoma, the latest in a long series of such killings that have stirred protest across the United States.
In Charlotte, North Carolina, crowds of protesters briefly blocked an interstate highway, set fires, scuffled with police and briefly tried to break into a Walmart store after a black police officer shot Keith Lamont Scott, 43, who police say had a gun when he approached them in a parking lot.
The city's mayor, Jennifer Roberts, promised a swift investigation into the actions of officer Brentley Vinson, who joined the police department in 2014.
"The community deserves answers and [a] full investigation will ensue," she said on Twitter, adding in a subsequent post, "I want answers too."
About a dozen police officers and several protesters suffered non-life threatening injuries in the melee.
Those protests erupted hours after the family of Terence Crutcher, 40, condemned his fatal shooting by a white Tulsa, Oklahoma, police officer. The family disputed a statement by police that Crutcher, who was unarmed, was reaching into his vehicle when he was shot by white police officer Betty Shelby.
Two police videos of the Tulsa shooting that have been broadcast widely since their release on Monday have stoked the debate, with U.S. Democratic presidential nominee Hillary Clinton calling the contents "unbearable."
The U.S. Department of Justice has opened an investigation into Crutcher's slaying.
Police shootings in cities including New York, Baltimore, Chicago and Ferguson, Missouri, have sparked more than two years of largely peaceful street protests that have been punctuated by days of rioting and arson.
They have also renewed debate about race and justice in the United States and given rise to the Black Lives Matter movement.