Minneapolis Police Kill Australian Woman—After She Called for Their Help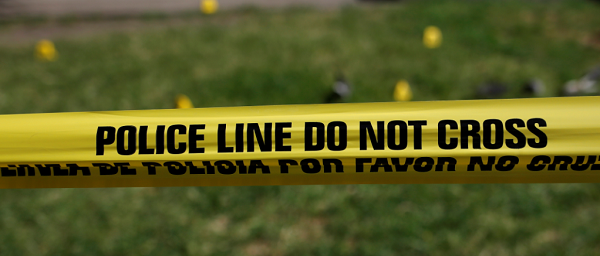 An Australian woman is dead after being fatally shot in her Minnesota home by police, according to the Star Tribune local newspaper.
Forty-year-old Justine Damond, a meditation guide and coach who had been living in the U.S. for about three years, had called the police regarding a possible assault she heard near her home in Minneapolis, the Star Tribune reported. After two officers arrived at Damond's home around 11:30 p.m. on Saturday, one officer shot her.
Minnesota's Bureau of Criminal Apprehension (BCA) was unable to determine why Damond was shot because the responding officers did not have their body cameras turned on. However, sources told the Star Tribune that Damond met the officers outside of her home and was speaking with the officer in the driver's seat when the officer in the passenger's seat shot her through the door.
"Two Minneapolis police officers responded to a 911 call of a possible assault just north of the 5100 block of Washburn Avenue S. just before 11:30 p.m. Saturday," the bureau said in a statement. "At one point, an officer fired their weapon, fatally striking a woman.
"The BCA's investigation is in its early stages. More information will be available once initial interviews with incident participants and any witnesses are complete.... The officers' body cameras were not turned on at the time and the squad camera did not capture the incident. Investigators are attempting to determine whether any video of the incident exists."
The Sydney native, whose legal name is Justine Ruszczyk, was set to marry a man named Don Damond in August. In a Facebook video post, her soon-to-be stepson Zac Damond said that his family didn't know why authorities shot and killed his stepmother.
"Basically, my mom was shot for reasons I don't know," he said. "I just know she heard a sound in the alley, so then she called the police, and the cops showed up. And she was a very passionate woman. She probably thought something bad was happening, and then, next thing I know, they take my best friend's life."
Minneapolis Mayor Betsy Hodges said in a statement Sunday that there would be an investigation into Justine Damond's death. Hodges also wanted an explanation as to why the officers did not have their body cameras turned on during the time of the shooting.
"There are still many questions about what took place, and while the investigation is still in its early stages, I am asking the BCA to release as much information, as quickly as they are able to. My understanding, from the BCA's initial statement, is that the officers' body cameras were not turned on at the time of the incident and the squad camera did not capture the incident. I intend to learn more," Hodges wrote on Facebook. "As mayor of our city, a wife, and a grandmother, I am heartsick and deeply disturbed by what occurred last night. My thoughts are now with everyone affected by this tragic incident, especially the deceased woman and her family."
Newsweek's phone call to the Australian Consulate regarding further investigation on the shooting was unanswered.
On Monday, the Australian Department of Foreign Affairs released a statement from Justine Damond's family asking for privacy.
"This is a very difficult time for our family," the statement read. "We are trying to come to terms with this tragedy and to understand why this happened."
Justine Damond is the 524th person to be shot and killed by police officers in 2017, according to the Washington Post's Fatal Force database, which tracks the number of people who have been killed by police throughout the year in gun-related incidents. Of those killed so far this year, 23 have been women.