Police Shut Down Far-right Concert After Neo-Nazis Begin Chanting 'Sieg Heil'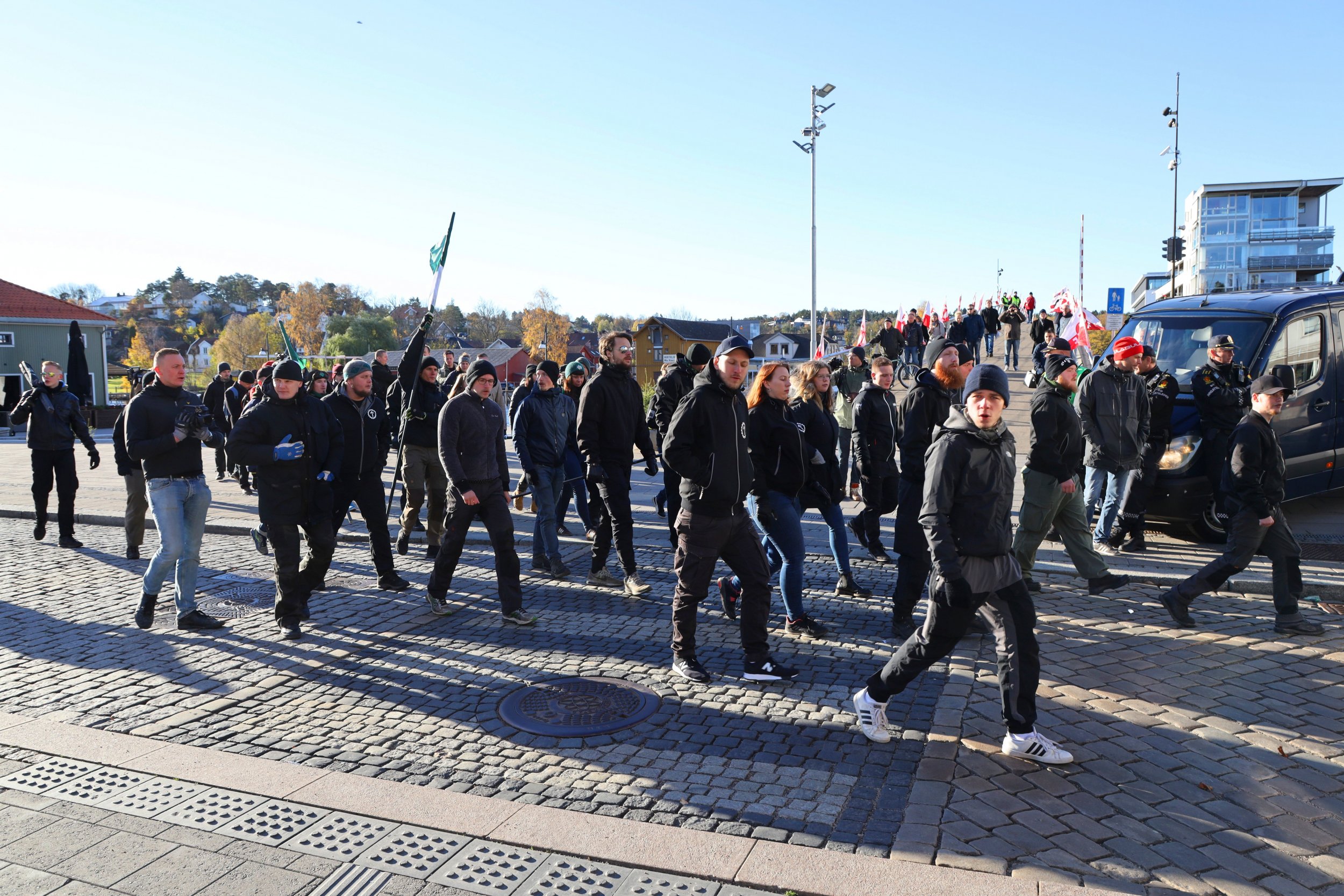 Authorities in Germany shut down a far-right concert after members of the crowd began chanting a Nazi-era victory slogan.
According to German broadcaster Deutsche Welle, police intervened after some among those attending the event started chanting "Sieg Heil" (Hail Victory).
German law prohibits the use of any kind of Nazi slogan or symbol.
The concert was held in Ostritz, a small town in the eastern state of Saxony, and had attracted several hundred people.
"Two far-right bands played in front of several hundred participants," Saxony police said in a statement.
"Around 11:20 p.m. [local time, 5:20 p.m. EST], the policemen guarding the event heard 'Sieg Heil' chants. Several locals also reported to police about it.
"Police ended the concert around 1:10 a.m. and all participants left the area."
Ostritz regularly hosts far-right concerts. The town, which is close to the German border with Poland, saw hundreds of neo-Nazis gathered in the town to participate in a festival timed to coincide with Nazi leader Adolf Hitler's birthday back in April.
Last month, the Bundestag, the German parliament, provided a report showing that in the first half of 2018, 131 music events organized within the neo-Nazi scene drew 13,000 visitors across Germany.
In August, the stabbing of a man in the Saxon city of Chemnitz triggered a wave of violent far-right protests across the region. The crime was allegedly committed by an asylum seeker.
The protests were part of a wider trend that has seen far-right groups rise in popularity in Germany, particularly following the beginning of the refugee crisis in 2015.
In October, a concert that had attracted hundreds of neo-Nazis was shut down after an hour by police after officers were hit with bottles.
Violence broke out at the "Rock Against the Overflow of Foreigners" event in Apolda, a town in central Thuringia. State police issued a series of tweets about the incident and confirmed officers had to use pepper spray and batons on some attendees.
Initial reports indicated that more than 700 neo-Nazis gathered in the town. Alongside being hit with bottles, officers also suffered "physical attacks," a police statement read. Eight officers were injured, it added, noting that participants hailed from Germany, Sweden and Switzerland.
While organizers had permission for the event to take place, it had been moved to Apolda at the last minute after being banned from happening in another town, the BBC reported.