Police Slammed for Changing Course on Hate Crime Status of Korean Shooting
The Dallas Police Chief is under fire for prematurely reporting that the shooting of three Korean women at a salon was not a hate crime, but later backtracked his comment, saying the incident "could be hate-motivated."
On Wednesday, a man entered an Asian-run business and fired multiple rounds, shooting three Korean women, police said. Authorities reported that all victims suffered non-fatal injuries.
At the time, police said they had no evidence of the incident being a hate crime, but after reviewing related incidents, believe it could be connected to two other recent shootings of Asian-run businesses.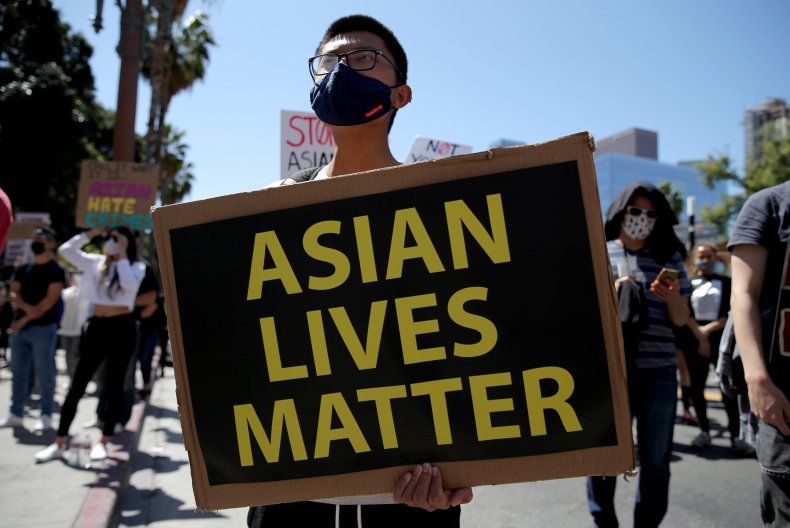 Dallas Police Chief Eddie García held a press conference Friday saying the continued investigation of Wednesday's shooting revealed that all three shootings may have been connected.
"The reason we wanna give this presentation and talk to our community is for the possibility that this could be hate-motivated," García said. "I don't think we can just draw it to our Korean community, but our Asian community."
Members of the community are upset that it took the police so long to connect the incidents and that the department was so quick to rule out the shooting as a hate crime.
"Thinking about the shooting of Korean American women yesterday in Dallas [plus] the white dudes needing to 'splain immediately IT IS NOT A HATE CRIME, they say...," tweeted Korean-American writer Marie Myung-Ok Lee.
Another Twitter user questioned the police chief's motives.
"Then why did he even say it wasn't," the user asked. "That's very irresponsible and dangerous to make those statements. Does he have other agendas?"
Dallas police described the three shootings as follows:
On April 2, 2022, a strip mall at 2208 Royal Lane, of predominantly Asian businesses was targeted in a drive-by shooting. Witnesses say they saw a man flee the scene in a red minivan. Police say no one was injured.
On May 10, a suspect in a burgundy minivan shot into an Asian business in the area of 4849 Sunnyvale St. García said three people were in the building but no one was injured.
The next day, the Korean salon shooting occurred. A witness described a black male, dressed in all black driving away from the scene in a maroon minivan.
"I think it's extraordinary work for them [Dallas Crime Analysis Unit] to have been able to tie this together," Garcia said. "Oftentimes it does take this long... As opposed to not being happy that we didn't link these together sooner, I'm very fortunate that our hardworking men and women did put it together so that we can clarify some things and in the abundance of caution give our community a heads up."
Dallas Mayor Eric Johnson issued a statement calling the spree of shooting "chilling and deeply disturbing."
"I want our city's Asian American community—which has appallingly faced increasing vitriol in recent years—to know that the City of Dallas and the people of Dallas stand with them," Johnson said. "Hate has no place in our city."
Asian hate crimes are on the rise nationwide. There were 279 anti-Asian incidents reported in 2020, a 77 percent increase since 2019, according to the Federal Bureau of Investigation (FBI).
Just a few months ago, Manhattan District Attorney Alvin Bragg said his office's Hate Crimes Unit is prosecuting more hate crimes involving anti-Asian incidents than it has since the task force launched more than a decade ago. One survey showed that perceptions of Asian Americans "are worsening in the U.S.," LAAUNCH (Leading Asian Americans to Unite for Change) said in a recent tweet.
In response to the Korean salon shooting, the Dallas Police Department will be adding more camera trailers in certain areas and increasing officer patrol in Asian communities. Dallas police have also called on the FBI's Joint Terrorism Task Force for assistance.
Garcia added that the department scheduled a Korean-American safety town hall meeting early next week.
A $5,000 reward is being offered for information that leads to the suspect's arrest and indictment. Anyone with information regarding the crime should contact detectives at 214-671-3523.
Newsweek reached out to the Dallas Police Department for comment.