When an Icelandic woman passed out on a sofa in a New York City nightclub in March 2009, a construction worker started kissing the unconscious woman and then dragged her out of the club. The young tourist awoke to find herself inside his apartment, naked underneath him as he raped her in bed.
The man dropped off the woman halfway to her house with $20 for a taxi. She just wanted to go home, but two of her friends convinced her to go to a hospital, which called the New York Police Department's Special Victims Squad—the police detectives who investigate sex crimes. When a rookie detective with that squad, Rafael Astacio, interviewed the victim, she said she wasn't sure about moving forward with the case, as she was preparing to return to Iceland.
Astacio closed the case, saying later that the victim was uncooperative. But she was certainly cooperative when a cold-case detective got a DNA hit that matched the rapist in her case more than a month later. She identified her attacker in a photo array and he was arrested and later sentenced to more than three years in prison.
And while Astacio had told the Manhattan District Attorney's office that security at the club, Marquee, was uncooperative and that he wasn't able to obtain any surveillance footage, a D.A. investigator who went to the club on a different case had no problem obtaining footage of the rapist kissing the woman and then dragging her out of the club. Astacio later admitted he never actually tried to obtain the video at the club.
Those missteps by Astacio, described in a confidential 2013 draft of a NYPD memo obtained by Newsweek, were emblematic of more serious misconduct during that period by both that detective and by other investigators in the squad. In the memo, the chief of the D.A.'s Special Victims Bureau at the time, Lisa Friel, criticized detectives with the NYPD Special Victims Squad for closing cases too quickly, for not completing all investigative steps and for the way they treated victims.
"The detectives were yelling at the victims and saying inappropriate things such as the District Attorney is going to make you look like a slut on trial," veteran prosecutor Friel said in 2009, according to the NYPD memo. "They also threatened the victims that they're going to lock them up."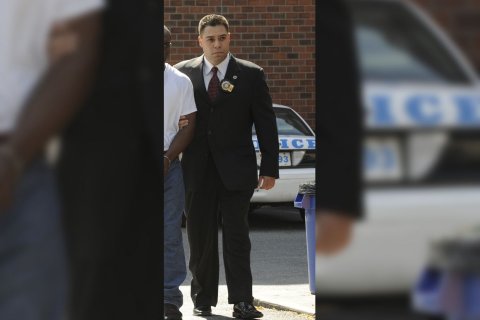 While victim advocates say the NYPD has improved how it handles sexual assault and rape cases in recent years, Friel's assessment of NYPD detectives is important because it is a rare look inside the cloistered world of sexual assault investigations, especially given her top role in the D.A.'s office. (Friel left in 2011 and is now the NFL's special counsel for investigations.) And the friction between Special Victims police and Special Victims prosecutors is troubling, given the two organizations must work together to successfully investigate and prosecute sex crimes.
The allegations raised by Friel and first made public here come at a time when sexual assault is at the center of debate in the U.S., after Hollywood producer Harvey Weinstein resigned from his company amid allegations he sexually harassed and assaulted many women over the course of more than 20 years. Manhattan District Attorney Cy Vance, for example, is currently under fire for his 2015 decision not to prosecute Weinstein for allegedly groping Italian model Ambra Battilana Gutierrez.
In an October 10 statement defending his decision, a top Vance staffer blamed NYPD detectives for arranging a controlled phone call between Weinstein and Gutierrez without consulting with his prosecutors about what was necessary to capture on the call in order to prosecute a sex crime. Evidence of friction between police and prosecutors as they investigate and prosecute sex crimes can also be found in the memo, in which Lieutenant Adam Lamboy says he and Friel disagreed over how investigations should be conducted.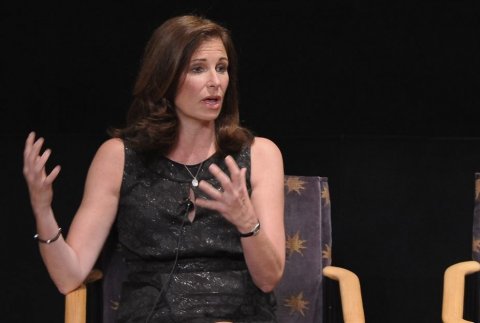 If sexual assault victims feel they will be shamed or disbelieved when they report an attack to police or prosecutors, overall reporting of such crimes will decrease, says Christopher Bromson, executive director of the Crime Victims Treatment Center, a nonprofit that helps survivors of sexual and domestic violence. "The NYPD has made great strides in supporting survivors of sexual assault who chose to make a report, but some survivors still don't have a positive experience with our criminal justice system," Bromson tells Newsweek.
Police officers are the first and perhaps most important figures of authority encountered by sexual assault victims who report the crimes, but federal investigations have found that many departments across the country fail to properly investigate claims of rape and sexual assault.
For example, a Department of Justice investigation last year found that police in Baltimore seriously "under-investigates" reports of sexual assault. A DOJ probe of the New Orleans Police Department in 2011 found cops there misclassified possible sexual assaults and failed to investigate many possible rape and sex crime cases, while a probe of the Puerto Rico Police Department the same year found evidence that suggested cops were underreporting sexual assaults to manipulate crime statistics. (Part of the problem may be that less than 12 percent of law-enforcement officers in the U.S. are women, according to FBI data from 2015.)
The memo that describes Astacio's conduct and Friel's allegations was written by Martin Karopkin, then-NYPD deputy commissioner for trials, and was based on interviews NYPD Sergeant Karena Saladeen-Patel conducted with Friel. It was prepared in September 2013, after Astacio was arrested for a string of burglaries and the NYPD wanted to dismiss him before his 20th year of service so he could be denied a pension, the memo states.
Astacio was sentenced to six years in prison in January 2016 for his role in a Long Island burglary ring that stole over $8 million in cash and goods between 2009 and 2012. Newsweek was able to obtain the memo because it was filed as an attachment in a lawsuit Astacio filed in an attempt to save his pension.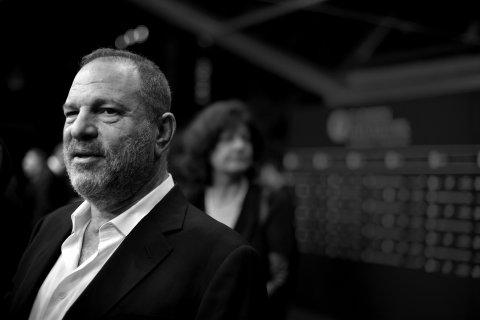 In a statement sent by a NFL spokesman, Friel said that most of the Special Victims detectives she worked with were dedicated, hardworking and sensitive, but Astacio was not one of them—and so she felt compelled to speak up about him. She declined to comment on her broader accusations against Special Victims detectives in general. The NYPD and Astacio attorney Peter Brill declined to comment for this article.
Other cases described in the memo underline Astacio's mistakes as a sex crimes investigator and his lack of training, including complaints he waited more than a year to pick up a rape kit from the hospital and didn't properly conduct investigations or prepare paperwork. "Prior to joining the SVS, [Astacio] did not have any training as an investigator, and while in SVS, [Astacio] did not receive any formal training as an investigator," the memo states.
In an unsettling coincidence that raises more questions about the culture among the NYPD's Special Victims investigators, Astacio supervisor Lamboy flew to Seattle with a detective in 2013 to interview a young woman who claimed she was sexually assaulted by a social acquaintance while in Manhattan.
The woman filed a lawsuit claiming the two cops pressured her into drinking with them on a 10-hour pub crawl and then coming back to their hotel, with Lamboy joking, "We'll protect you." Back in his hotel room, the detective allegedly kissed and fondled the woman until she got out of bed and started to cry, according to her lawsuit. (The woman settled her suit against the NYPD, Lamboy and the detective for $10,000 earlier this year.)
But in 2009, before he lost his prestigious position as commander of Special Victims and was transferred a public housing project in Queens, Lamboy was positive about Astacio's investigative work. "I found [Astacio] to be a good worker," Lamboy said, according to the memo. "There were times that there were some investigative steps that were not taken but I could say that about a lot of detectives in the office."