Police Apologize for Wrapping Snake Around Suspect's Neck During Interrogation: 'The Investigator Was Not Professional'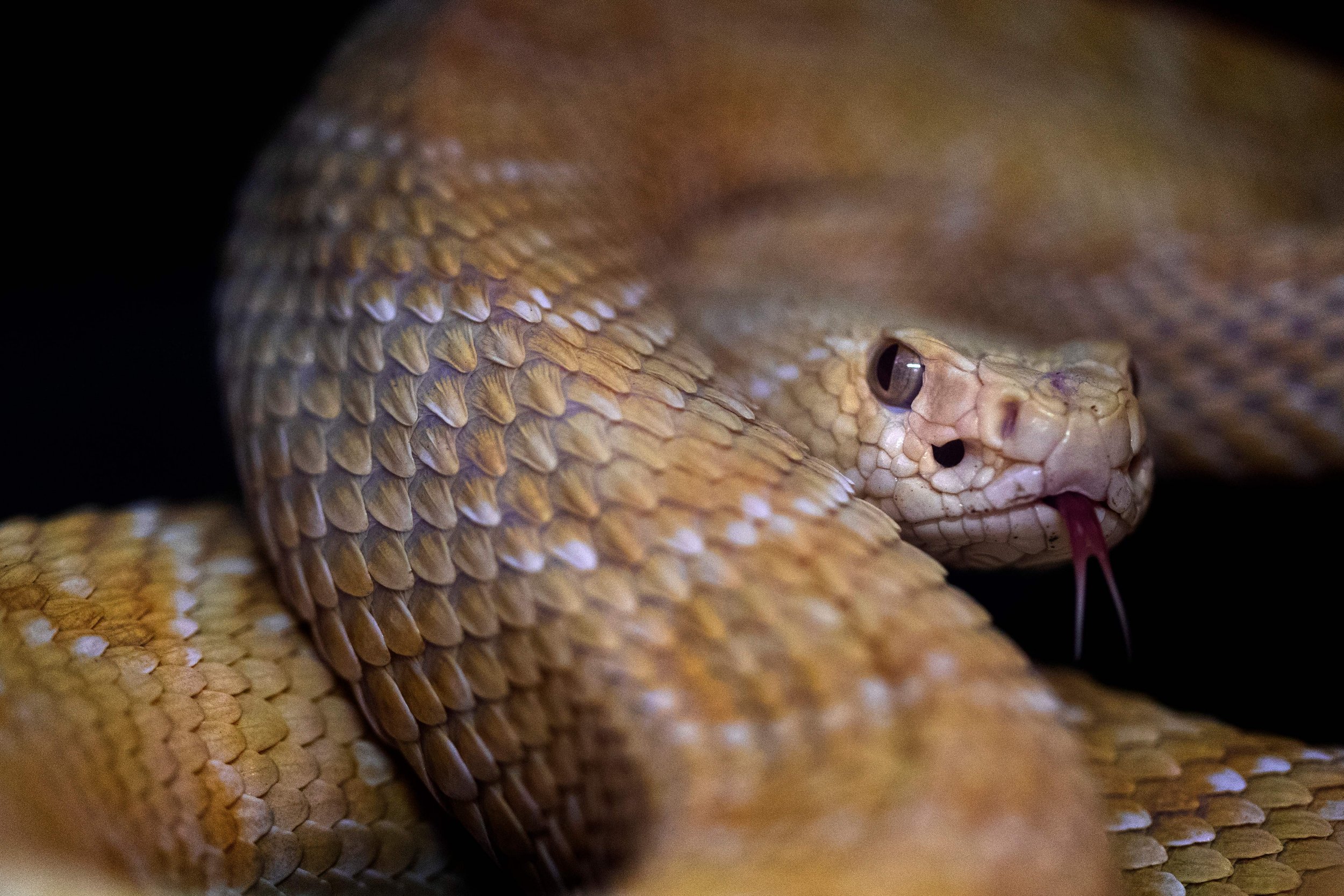 Police in Indonesia have apologized after a video emerged showing officers using a live snake to force a confession from a suspected cell phone thief.
The video, filmed in the far eastern island province of Papua, shows a seated and restrained man being questioned by officers while a snake is draped around his shoulders and its head pushed toward his face, Reuters reported.
Police asked the suspect how many times he had stolen cell phones as he writhed on the ground and screamed in fear. "Only two times," the prisoner is heard saying, as another man rubs the snake on his face.
A voice off-camera can be heard ordering the man to keep his eyes open as the snake is pushed towards him. The unidentified voice also threatens to put the snake in the suspect's mouth and down his pants.
Tonny Ananda Swadaya, a police chief in Paupua's Jayawijaya region, issued a statement apologizing for the interrogation methods after details of the incident emerged. "The investigator was not professional in doing his job," Swadaya admitted.
"We have taken stern action against the personnel," he added, though said the snake in question was tame and not venomous. He also stressed that the officers involved had been acting on their own initiative to try to extract a confession and had not physically assaulted the suspect.
Ahmad Musthofa Kamal, a spokesperson for the Papua police force, said an investigation had been launched by the internal affairs unit. He vowed that any violations of the law or code of conduct uncovered would be punished.
"We apologize for the incident," Kamal told the Associated Press. "Institutionally we do not recognize such an unprofessional method of interrogation, and we guarantee that such an inhuman method will not happen again in the future."
Veronica Koman, a human rights lawyer documenting government abuses in the West Papua region of Indonesia, tweeted the video of the interrogation and claimed police had used the method before, for example recently putting a snake into a cell with one of her clients—a pro-Papua independence activist.
Koman said the use of a snake is just one of the ways police and military personnel terrorize Papuan detainees as part of a racist campaign against indigenous citizens, the AP explained.
Papua became part of Indonesia in 1969 after a United Nations-supported referendum. However, separatist sentiments have been present ever since. The central government in Jakarta has reportedly committed various human rights violations in its suppression of the independence movement. Such efforts have intensified after rebel militants killed 19 people working on the construction of a trans-Papua highway project in December 2018.