Police Standoff Erupts After Tenant Barricades Self During Building Repair
Police surrounded a New Jersey country club on Monday after a tenant refused to let staff in for a building repair.
The standoff started Sunday night at High Point Country Club in Montague, New Jersey. The private residential community has 700 condo units spread across several buildings.
After the tenant barricaded himself while claiming to have a gun, a witness reported seeing over 100 State Police, ATF and FBI agents as well as a SWAT team swarming the area on Monday, according to New Jersey 101.5.
Country Club president Zhanna Kelley told the local station that a resident living below the barricaded tenant had complained about a leak into their apartment. Building staff needed to access the unit above in order to repair the leak.
When the upstairs tenant did not respond to phone calls, texts and emails, two people visited the apartment to attempt to change the lock.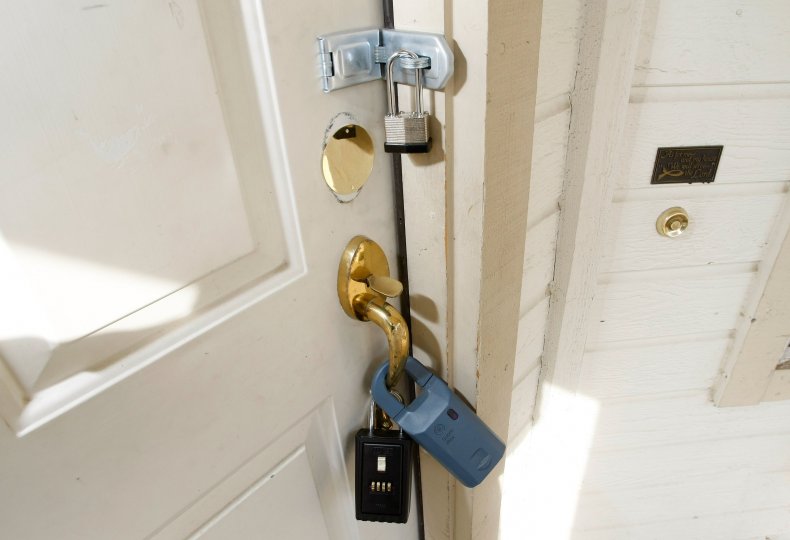 "They start changing the lock and the guy responds 'get away from my door, f**k you, I have a gun, I'm going to shoot,'" Kelley recounted to New Jersey 101.5. "So he calls the police. The police arrive. This guy starts threatening the police and gets a bullhorn and shouting out the window, 'I'm going to shoot the police, get away from here.'"
After gunshots rang out Monday morning, police tried using smoke bombs, blowing out windows and cutting power to force the tenant to leave. Residences were being evacuated and agencies were still on the scene Monday afternoon, according to the local outlet. Newsweek could not confirm if the standoff had been resolved Tuesday.
Kelley added that she had been trying to evict the man before the pandemic, but he stayed due to the COVID-19 eviction moratorium. She described him as a difficult tenant who believed himself to be the target of aliens and the FBI.
In an online firearm discussion forum, an anonymous user said he lived at the club and heard the gunshots.
"It's been real quiet the past five years I've lived here," he wrote. "It's not entirely uncommon to hear gunfire here since I live in the middle of nowhere and am surrounded by farms and forests. However, today is different since the gunfire is a block from my house...
"I did pick my daughter up from school early because her bus stop is where this crazed idiot is," he added. "Before anyone asks, we're ok. They haven't evacuated our side of the lake."
Next to Massachusetts, New Jersey has the lowest gun ownership rate in the country at 14.7 percent, according to World Population Review. Overall, the Northeast region has the lowest number of gun owners, while the Southern states have the highest.
Newsweek reached out to New Jersey State Police and Comet Management, the company that operates High Point Country Club, for comment.